Vaping bans: irrational and illiberal
The crackdown on e-cigs threatens more than smokers' health.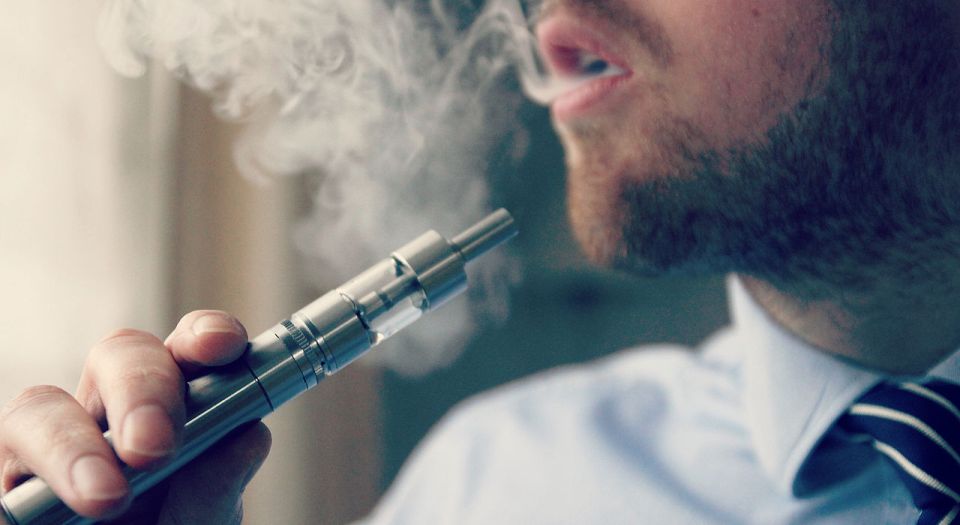 E-cigarettes are widely acknowledged to be safer than tobacco cigarettes. But in an era of health-inspired control freakery, even something that merely looks like smoking must be stamped out. The result will be more deaths and less freedom.
The Welsh government has announced today that it will push ahead with plans to ban the use of e-cigarettes in workplaces and public enclosed spaces, mirroring the existing ban on smoking tobacco cigarettes. The ban will even extend to lorries and taxis. In Scotland, the SNP government's plans for e-cigarettes, while not as far-reaching as those in Wales, will still place limits on the promotion of e-cigs – including billboard advertising and giving out free samples – and, as in Wales, the SNP will make it an offence to sell them to, or buy them on behalf of, under-18s.
In terms of protecting health, this makes no sense. As I discovered at the Global Forum on Nicotine, a conference held in Warsaw last weekend, many anti-smoking campaigners now see e-cigarettes as a means to reach the tobacco 'endgame' – the point at which smoking all but dies out. Up until now, the main strategy for reaching the 'endgame' has been to make it harder and harder to smoke through a variety of illiberal measures, including smoking bans, display bans, grotesque 'plain packs' and eye-watering levels of taxation. (The tax point was driven home to me when I went to a Warsaw convenience store and bought three packs of cigarettes for roughly the same price as one pack would cost in the UK.)
An alternative strategy is now being promoted by some leading anti-tobacco advocates, who rightly recognise vaping as a healthy, harm-reducing alternative to smoking. Cigarettes are only popular as a means of delivering nicotine, they argue. Nicotine itself is essentially harmless, if habit-forming. In fact, it's a pretty good drug, as drugs go. One of the speakers at the conference – an American researcher, Jed Rose, who helped to develop the nicotine patch – compared nicotine with soma, the fictional drug that features in Aldous Huxley's Brave New World. When smokers puff on a tobacco cigarette, they initially experience it as a stimulant. But this quickly subsides to produce a calming effect. Yet, unlike other drugs, nicotine seems to improve focus and concentration and is not intoxicating. Moreover, it's pretty much impossible to overdose on it when used in a normal way, unlike alcohol or pharmaceutical drugs.
The downside with nicotine to date has been the delivery system. Cigarettes are perfect for getting a large amount of nicotine into the bloodstream and, from there, into the brain. But cigarette smoke is stuffed full of a variety of other nasties that significantly increase the risk of lung cancer and other diseases. The trick, then, is to take away the smoke, which is what Chinese pharmacist Hon Lik – another speaker at the conference – did when he developed the e-cigarette, which first became available commercially as recently as 2007. E-cigarettes provide a satisfying hit and all the sensory aspects of smoking – sucking, the feel of something in your lungs and the output of vapour – without the stuff that causes harm.
Other alternative nicotine-delivery systems exist, too, like snus – little packets of tobacco that you pop in your mouth next to your gum. The nicotine is absorbed through your gum to produce a satisfying hit. Snus is very popular in Norway and Sweden, but (stupidly) banned in most of the EU. Yet, because of snus, lung cancer rates are much, much lower in Scandinavia than in the rest of Europe. Another alternative under development by tobacco companies is a device that heats tobacco rather than burns it, providing a nicotine vapour but without the chemical reactions that create carcinogenic byproducts.
The situation was summed up rather well at the conference by Clive Bates, the former director of Action on Smoking and Health. Prohibition wouldn't get rid of tobacco, he said, any more than it got rid of alcohol in 1920s America, or the war on drugs has rid the world of heroin or cocaine. It would – and already does, thanks to high taxation – change the provider, from legal shops to criminals. Instead, Bates argues, a better approach would be to make alternative methods of obtaining nicotine so acceptable to smokers that they switch. Tobacco cigarettes wouldn't need to be banned – they would simply become redundant.
That's already happening. There are over a million e-cig users in the UK and almost all of them are smokers who have cut down their cigarette use or quit tobacco altogether thanks to e-cigs. Many users are positively evangelical about e-cigarettes, with former 60-a-day smokers finally able to enjoy their habit in a much healthier way. These same users are livid that this escape route from smoking is now being gradually regulated to death. Introducing vaping bans would take away one of the major advantages of e-cigs – the ability to use them anywhere – and discourage current smokers from trying them.
Regulations on e-cigarettes are justified in two main ways. First, because e-cigarettes might be a 'gateway' to smoking for children. But there is no evidence of young people, who would not have otherwise tried smoking, trying e-cigarettes and then moving on to tobacco. If anything, it is much more likely that some kids who would have taken up smoking will end up just using e-cigarettes instead. The second argument is about 'renormalisation'. Having turned smokers into outcasts, anti-smoking campaigners fear that the sight of all that e-cigarette vapour could make cigarette smoking more acceptable. In reality, the only effect seeing people smoking e-cigs will have is to make e-cigs seem more normal. And, considering the huge health benefits, that's a good thing.
So, the justifications for bans from the Welsh government and others make no sense. E-cigarettes are either harmless or almost harmless. It's absolutely right and proper to call out such irrational bans and regulation.
However, arguments about health only take us so far. The real question is this: who should decide whether or not we smoke, vape or indulge in any other bad habit? Some people choose not to smoke or vape. Others choose e-cigarettes because they enjoy nicotine but want to avoid the health risks. And there will be some people who enjoy tobacco cigarettes just as they are and want to carry on smoking. For every individual there will be a whole variety of reasons for making their own choice.
I think that such choices are best left to us, as individuals. Of course, it makes sense to give us information about the risks. Smokers are more likely to contract lung cancer and other diseases and tend, on average, to die at a younger age than non-smokers. But longevity is not the be-all and end-all of how we live our lives. We should demand the freedom to make those choices for ourselves. Instead, in the current climate, we have ever more restrictions on that freedom to choose, and it doesn't just apply to smoking and vaping. Anti-smoking campaigns have set the template for a slew of other campaigns aimed at curbing our consumption of such things as unhealthy foods and alcohol.
Never mind the health risks of smoking, and the made-up health risks of vaping. It is the loss of the ability to decide for ourselves how we live our lives that we should really be worried about.
To enquire about republishing spiked's content, a right to reply or to request a correction, please contact the managing editor, Viv Regan.