The obesity panic on life support
Public-health crusaders are becoming ever more desperate.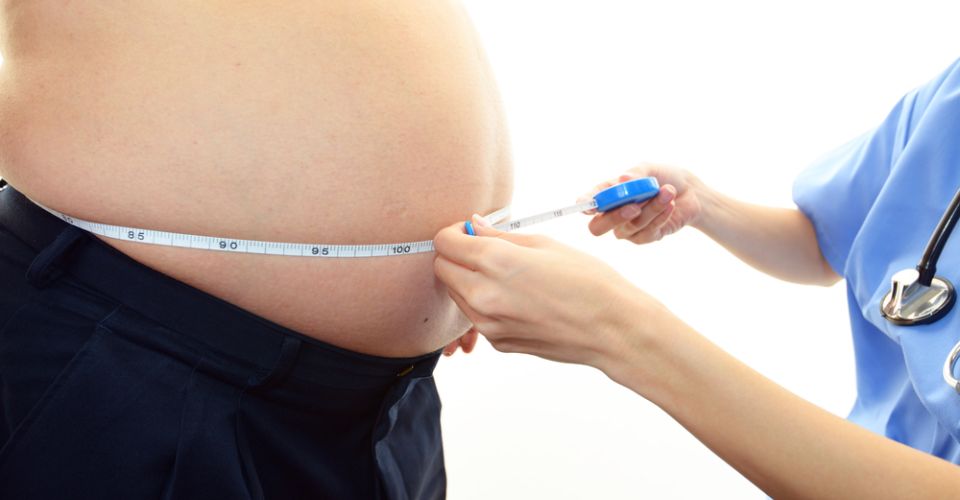 Ten years ago this month, celebrity-chef-cum-health-crusader Jamie Oliver started filming Jamie's School Dinners, in which the mockney moralist aimed to transform school meals in a London comprehensive. The show became a huge talking point when it was shown in early 2005 and even earned Oliver some televised face time with the then UK prime minister, Tony Blair, who promised hundreds of millions of pounds to the school-meals service.
Such was the febrile atmosphere that obesity became an election issue. We were told that we faced an 'obesity timebomb', that children would die before their parents. Kids in Britain and America would carry on getting fatter and fatter, condemned to a future of disability, chronic disease and early death. Something had to be done.
A decade later, much of health policy and TV programming is still devoted to the problem of fatness, but the fever has abated. Did we become bored? Have we become fatalistic about our bulging waistlines as children drown in fat? Clearly what was needed was an even more dramatic statement from 'top doctors' to shake policymakers into action.
So it was that the Royal College of General Practitioners (RCGP), in an open letter to England's chief medical officer published on Sunday, declared a 'state of emergency' in relation to obesity. Dr Rachel Pryke, RCGP clinical lead for nutrition, said: 'We are in danger of destroying the health of a whole generation of children. As parents and health professionals, we need to take responsibility and ensure that every child has a healthy and varied diet and regular exercise… We cannot allow our young people to become malnourished, squandering their childhood and vitality hunched over computer consoles and gorging on junk food.'
Except that the obesity timebomb never went off. According to the Health Survey for England, the number of children aged 11 to 15 who are obese or overweight fell from 41.7 per cent in 2004 to 35.2 per cent in 2012. The peak in adult obesity was reached in 2010 at 26.1 per cent, before falling to 24.7 per cent in 2012. Are those the kinds of figures – painting a picture of a problem in decline – that suggest a state of emergency?
But that didn't stop Pryke from continuing with the martial theme: 'A national Child Obesity Action Group will allow us to call up a "battalion" of health professionals to lead the fight for our children's health.' It's a surprise the RCGP didn't continue the theme and demand a curfew on fast-food joints. As it is, the RCGP is calling for more health professionals, more training and more monitoring of children's weight.
In the same press release, Dr Richard Roope, RCGP clinical lead for cancer, weighed in with some other familiar tropes: 'For the first time, we have a generation of patients who may predecease their parents. Only three per cent of the public associate weight with cancer, yet, after smoking, obesity is the biggest reversible factor in cancers. Radical steps need to be taken – at the very least levying tax on sugary drinks. We've seen this approach work with smoking where there was a notable fall in the number of smokers once prices were increased.'
The canard about children dying before their parents is nonsense. Of course, there have always been some children who died before their parents, and it is absolutely heartbreaking when it happens. Thankfully, it is becoming rarer and rarer. But Roope is talking about an entire generation.
Few, it seems, agree with this gloomy forecast. As Sir Richard Peto, professor of medical statistics at Oxford University, told the BBC Radio 4's stat-checking show More or Less earlier this year: 'If you're not in the middle of a war, HIV epidemic or drinking gallons of vodka then overall death rates are going down and they are going down very fast.' Peto pointed out that the kinds of things that obesity might cause – like heart disease – have been in decline for some time. 'If you take Britain as an example, the probability of dying from the sorts of things caused by being overweight has gone down by a factor of four. If you go back 30 years then the chance we would die from a heart attack or stroke and diseases like that in middle age was 16 per cent, whereas it was four per cent in 2010.'
As for Doing Something about obesity – well, what exactly? Obesity is a very different problem from smoking. Lung cancer, for example, is caused by smoking; the threat is clear, specific and substantial. And the solution is simple: stop smoking, which is a hell of a lot easier to do than losing weight. People stop smoking mostly for health reasons, not for reasons of cost – although not having to spend a fortune on 'coffin nails' must be an added bonus. On the other hand, the health dangers of any particular food are not at all clear, specific or substantial, so consumers will remain unconvinced about giving it up. Introducing a soda tax may raise a bit of money for the Treasury, but it will do next to nothing for obesity rates.
The only state of emergency going on here is that the puffed-up medical profession – or, at least, its leaders – is getting beyond its station. Rather than scaremongering and demanding tax hikes, it would do better to prove it can do its real job – treating patients – and leave the obesity panic to pass away peacefully.
Rob Lyons is a columnist for spiked and author of Panic on a Plate: How Society Developed an Eating Disorder. (Buy this book from Amazon(UK).)
Picture by: Shutterstock
To enquire about republishing spiked's content, a right to reply or to request a correction, please contact the managing editor, Viv Regan.