No sexist speech, please, we're Belgian
New anti-sexism laws in Belgium deal a blow to free expression.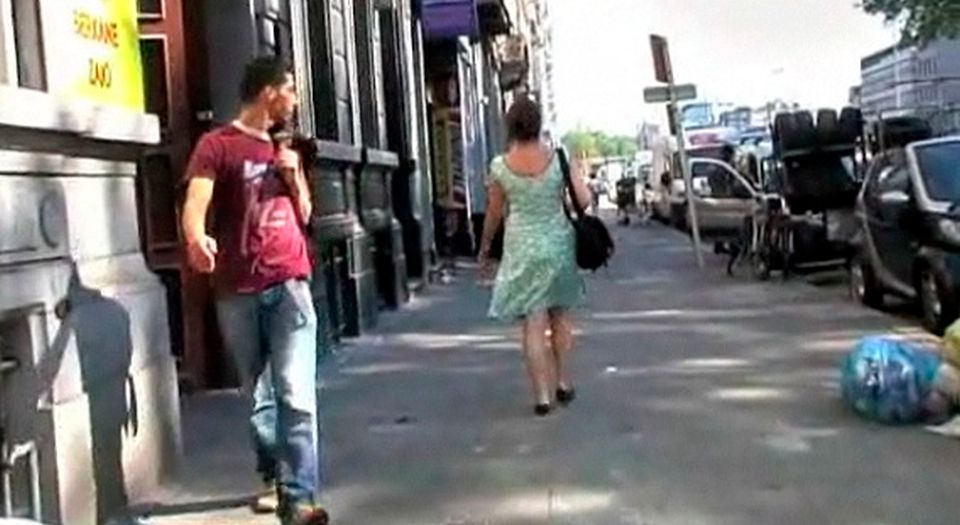 In March this year, the Belgian parliament passed the Anti-Sexism Act (Antiseksismewet), which bans sexist speech from public life, be it in books, magazines or on the internet.
The new law is bound to raise countless problems, and not just in Belgium. For as long as there is someone in Belgium who is exposed to speech they deem 'sexist', under the terms of the new law it will be possible for that individual to instigate criminal proceedings. This means that any speech or form of expression that merely reaches Belgium could be subject to prosecution.
While it is unlikely that anyone will ever be extradited to Belgium to face sexist-speech charges, the new law still raises the spectre of international censorship. So Belgian broadcasters and internet service providers may be forced to block websites, and vendors could be prohibited from disseminating books and magazines. There is also the possibility that this law will, at the very least, curtail the holiday options of anyone outside of Belgium unfortunate enough to find himself accused of engaging in sexist speech.
In large part, the law was a response to Femme de la Rue, a 2012 documentary by filmmaker Sofie Peeters. The film focused on the problem of sexual harassment in Brussels, and was partly shot using hidden cameras. It provided an eye-opening account of everyday sexism and sexual intimidation in the Belgian capital, featuring continuous catcalls and wolf whistles, and frequent jeers of 'whore!', 'slut!' and 'how much?!'. The film prompted widespread public debate in Belgium, with several politicians vowing to act on the issue.
While no one disputes that sexist street harassment needs to be addressed, there are numerous legal means already available to the authorities to tackle this problem, from existing prohibitions on stalking, to laws against harassment and public nuisance. In other words, the problem is not the legislation, but a failure to enforce it.
Tellingly, even Peeters herself has cautioned against enacting the new law, as have feminist groups and the director of the Centre for Equal Opportunities. All have argued that improved enforcement of the existing measures is preferable to creating additional legislation.
Investing in enforcement is costly, though. Hence politicians, faced with public uproar, are more likely to seek a headline-worthy 'miracle law', with the promise that it alone can and will eradicate a problem once and for all – which is what happened with the Anti-Sexism Act.
The biggest problem with this new law is that its text is drafted so vaguely and broadly as to render its application limitless. 'Sexism' is defined as any gesture or action 'intended to express contempt' towards someone because of their sex, or 'to regard a person as inferior', or to 'reduce someone to his or her sexual dimension'. Additionally, a 'violation of someone's dignity' is required.
It is entirely unclear what all of this is supposed to mean. The explanatory memorandum to the law states that the proposed definition has 'the advantage of including a range of facts that are not covered by pre-existing criminal provisions'. This is true: the proposed law will create unprecedented censorship capabilities.
For instance, the law could impact on everyday interactions between people. Flirting will be rendered all but impossible, since saying that a man or woman is 'really attractive' already seems to 'reduce them to their sexual dimension'. The same goes for the countless jokes in which either men or women are stereotyped.
On a more impersonal level, this new law potentially implicates commercials and advertisements in which persons are either jokingly ridiculed on account of their gender ('contempt'), or in which men or women are sexualised ('reduced to their sexual dimension').
Furthermore, several religions will come within the crosshairs of the ban. Do many faiths not espouse views that we currently find sexist? Does this imply that the Bible and Koran will soon be banned in Belgium? Or can they still be sold as long as they are provided with a warning label concerning their sexist content?
Speaking of books, the law has the potential to empty the shelves of bookstores and libraries. Countless novels could give rise to prosecutions because of the sexist stereotypes they employ, from the novels of EL James or the plays of Shakespeare (The Taming of the Shrew, anyone?), to virtually every romantic airport novel ever written. And just forget about books like Men Are From Mars, Women Are From Venus.
Finally, it is important to draw attention to the fact that feminist activists would be forbidden from depicting men in an unfavourable, 'reductionist' light as well. That will make it very hard for them to rebel against the often still sexist status quo, since rebelling often requires less-than-subtle language.
Moreover, feminists are likely to run into an additional problem, since the law can also criminalise calling someone a 'sexist'. That's because making the concept of sexism illegal will mean that the mere act of accusing someone of being sexist may amount to criminal defamation. Under Belgian law, as in many other legal systems, it can be an offence to accuse someone of having committed crimes for which they were not actually convicted.
Proponents of the Anti-Sexism Act are likely to counter that it will not be as bad as this in practice. But that is beside the point: as it stands, the law makes it possible to prosecute virtually anyone. Enforcement will therefore be arbitrary, causing an unacceptable degree of legal uncertainty, chilling free speech, and providing an enormous potential for abuse of state power. The prosecutorial discretion offered by the law could easily be used to prosecute those who are out of favour with the 'powers that be'.
Moreover, it is not just the public prosecutor who can initiate criminal proceedings against purveyors of sexist speech; individual citizens can do so, too. As such, Belgium will be faced with the very real risk of all kinds of personal vendettas being fought out by means of this new law.
Though many proponents acknowledged that the Penalisation of Sexism Act was not without its problems and shortcomings, they still supported it, stating that it sent out a 'message' about sexism, that it was a 'symbol' of anti-sexism. But criminal law is supposed to be a last resort in societies governed by the rule of law. If you really want to send a message, send a message: organise a campaign; write a book; or film a documentary, like Peeters did.
To put it bluntly, if the law 'symbolises' anything, it is the frivolous way in which the Belgian government and parliamentarians deal with constitutional freedoms and safeguards.
To enquire about republishing spiked's content, a right to reply or to request a correction, please contact the managing editor, Viv Regan.