There's no sugar-coating this tax
A proposed tax on the sweet stuff would be another small blow against personal choice.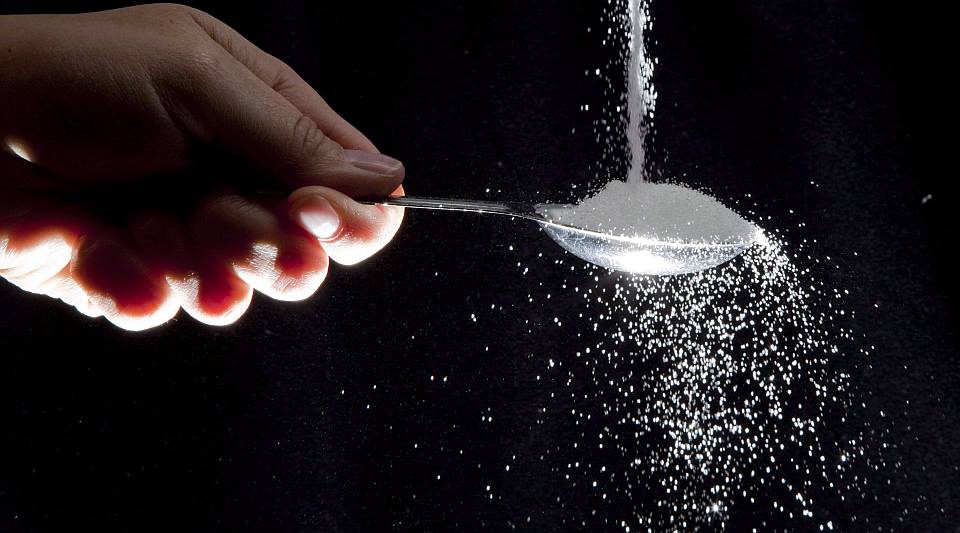 Flippin' hell! Just as the nation was breaking out its frying pans to celebrate Pancake Day, cooking up pancakes by the dozen before smothering them in sugar and lemon juice, England's chief medical officer, Dame Sally Davies, was telling a committee of MPs that 'we may need to introduce a sugar tax'. No, what we really need is a public campaign to overthrow the tinpot dictators of the medical profession and their chums in Whitehall.
Davies backed up her demand with a series of statements so outrageous it beggars belief. 'We have a generation of children who because they are overweight and lack activity may not live as long as my generation', she said. 'They will be the first generation that live less, and that is of great concern.' This is errant nonsense. Life expectancies continue to rise. According to figures from the UK Office for National Statistics (ONS) released late last year, life expectancy at birth is increasing each day by four hours for females and six hours for males. According to the ONS, one-third of babies born in 2013 are expected to live to be 100.
Davies also predicted that 'research will find sugar is addictive'. But that claim is also nonsense. If sugar is so addictive – rather than merely enjoyable – how can so many people reduce their sugar consumption so easily when they choose to? Indeed, the main 'action' that the crusaders at Action on Sugar want to take is to get the food industry to reduce gradually the amount of sugar in foods, assuming that consumers will barely notice. And it's true: people can quite easily retrain that 'sweet tooth'. Her claim only confirms how bastardised the idea of 'addiction' has become.
It's not just fizzy drinks and chocolate bars, apparently. We all need to be educated/nudged/exhorted to understand that even fruit juice is bad for us. Perhaps Davies needs to start with the National Health Service, then, which still promotes fruit juice and smoothies as part of your 'five a day': 'One glass (150ml) of unsweetened 100 per cent fruit or vegetable juice. Juice counts as a maximum of one portion a day, even if you have more than one glass… a smoothie containing all of the edible pulped fruit and/or vegetable may count as more than one portion but this depends on how it's made.'
A more honest approach would be to say that medical researchers are divided on the issue of sugar. The mainstream view is that sugar is 'empty calories', but as long as you watch what you eat and don't consume too many calories, you can enjoy sugar just like any other food. A minority of researchers think that sugar is actually particularly harmful, and we should try to avoid it altogether, regardless of the number of calories we consume overall.
But the nuance of that debate is lost in the rush to regulate our lives. Whatever their take on the effects of sugar, the various elements within the public-health lobby have found common cause in treating sugar as 'the new tobacco'. Which only goes to show that the desire to regulate our private lives runs ahead of any actual evidence.
The desire to tax sugar is far more corrupting than any fizzy drink, chocolate bar or cake. First, to the degree that it is effective, such a tax would be regressive. At a time when everyone seems to be complaining about the cost of food, public-health campaigners and officials are suggesting it should be made even more expensive. And the people who would be hurt most by that would be poorer people. That's never stopped prohibitionists before: taxes on alcohol and cigarettes are already astonishingly high and hit the poor particularly hard.
Second, the tax probably won't work. The main option being touted is for a 20 per cent tax on sugary fizzy drinks. But people can easily switch brands (supermarket cola is far cheaper than Coke), buy in bulk from the supermarket to get a lower price, cut back on other spending and so on. Notably, when Denmark introduced a food tax – on fatty foods – it was quickly scrapped when it was realised how easily it could be circumvented. Even if consumption of one kind of product fell, the actual effect on people's waistlines would be extremely limited.
The biggest problem of all is the desire within government, aided and abetted by health campaigners, to limit our choices. By all means tell us that sugary food is bad for us and present us with the evidence. Far more than taxes, it is the risk to health that persuades most smokers to quit. However, we should be free to make those choices for ourselves, free of state interference. Health is not the only factor we take into account when making a choice, nor should it be. I believe I am the best person to weigh up the pros and cons of whether to consume a fizzy drink or a sticky bun, not a bureaucrat in Whitehall. It's a right we should defend fiercely.
The response from campaigners is that the government must intervene to save us, both from ourselves and from evil corporations. So in the process of writing this article, I stopped to take part in a debate on BBC Radio Five Live. Professor Simon Capewell, the medic-turned-crusader who claims that 'sugar is the new tobacco', responded to my defence of personal choice by saying that such a choice is an illusion. Consumers, and children in particular, are subject to endless marketing from big companies, said Capewell, and obviously we are too weak-willed and stupid to ignore it. Therefore, government must step in with taxes and regulations. Who needs enemies when the public has insulting 'friends' like this?
As waistlines have expanded, the notion of the autonomous citizen has shrivelled. Taxing sugar, or sugary drinks, may not seem like the greatest imposition in the world, but the relentless use of public-health claims to regulate our lives is having a sickening effect on our freedom.
Rob Lyons is associate editor at spiked.
To enquire about republishing spiked's content, a right to reply or to request a correction, please contact the managing editor, Viv Regan.