Poor people are getting plump? Good
It's perverse to expect us to panic about obesity in the Third World.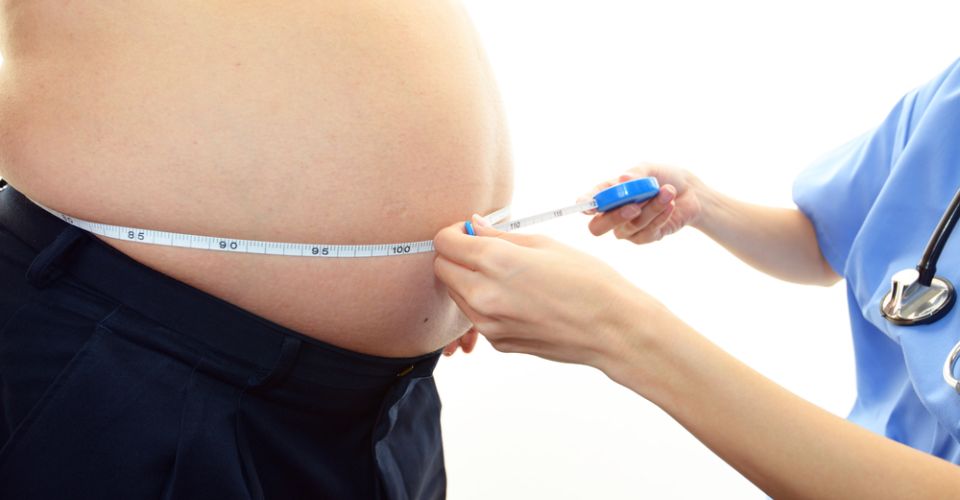 'Obesity quadruples to nearly one billion in developing world', BBC News warned last Friday. It seems it's not just people in rich countries who are getting fat. The whole world is getting fatter and something must be done.
That was the message of a widely covered report by a UK development think tank, the Overseas Development Institute (ODI), published last week. According to the report's authors, using World Health Organisation (WHO) figures from 2008, 34 per cent of the world's adult population has a body mass index (BMI) greater than 25. These people are categorised as either 'overweight' (if their BMI is between 25 and 30) or 'obese' (those with a BMI greater than 30). In 1980, 250million people in poorer countries were overweight or obese, compared to 321million in richer countries. By 2008, there were 904million people who were overweight or obese in poorer countries, compared to 557million in richer countries.
As one of the report's authors, Steve Wiggins, explains in the accompanying press release: 'The growing rates of overweight and obesity in developing countries are alarming. On current trends, globally, we will see a huge increase in the number of people suffering certain types of cancer, diabetes, strokes and heart attacks, putting an enormous burden on public healthcare systems.'
The first thing to note is that this is in many ways a success story, not a disaster. The proportion of the world's people who don't get enough to eat has been shrinking for decades. If everyone in a population has enough to eat, then some will stay slim, some will become a bit chubby and a few will become downright fat. This is a far better situation than the undernutrition that has plagued poorer countries for decades, if not centuries.
Indeed, the report's authors take it for granted that the world will carry on getting richer and that malnutrition – in the sense of people not getting enough energy and protein in their diets – will largely become a thing of the past. It is worth taking a moment to consider how far we have come when the biggest concerns in a report about the world's future diets are the impact on people's health of richer diets and the problems for the environment of eating more meat. It's a far cry from the scare stories of the Sixties and Seventies about hundreds of millions of people dying of hunger.
The second thing to note is the promiscuous and sloppy use of the terms 'overweight' and 'obesity' in the way the ODI report was covered in the media, not helped by the fact that the ODI report itself does not distinguish between the two categories. But there's an important distinction. Evidence from the US, for example, suggests people in the 'overweight' category live longer than those of 'normal' weight. At the very least, being mildly chubby is not harmful. Only when people's weight places them well within the 'obese' category is there a clear correlation with lower life expectancy. With this in mind, it is important to note that WHO figures suggest about half a billion people worldwide were obese in 2008 – not nearly as scary a number as the ODI report and media coverage suggest.
What the report really seems to be about is the public-health lobby pitching for global domination. So, later in the press release, Wiggins declares: 'Governments have focused on public-awareness campaigns, but evidence shows this is not enough. The lack of action stands in stark contrast to the concerted public actions taken to limit smoking in developed countries. Politicians need to be less shy about trying to influence what food ends up on our plates. The challenge is to make healthy diets viable while reducing the appeal of foods which carry a less certain nutritional value.'
Oh, joy! As middle-income countries finally escape the spectre of malnutrition and all its knock-on effects – like infant mortality, mental-development problems, susceptibility to disease, low productivity, and so on – development experts are telling them to start copying the policies of the Western health establishment, with the war on smoking as the template. For rich and poor countries alike, it seems, it is the job of government to nudge us or shove us into living in the approved manner.
Never mind people's own preferences. As the ODI report notes: 'Diet policy is not generally popular. The choice of food is considered a personal freedom in much of the industrialised world, and one in which policymakers are loath to interfere, despite strong evidence that many people choose unhealthy diets – albeit under many influences – and place premature or avoidable burdens on health providers.'
While the report looks at policies in places like South Korea and Denmark that tinker at the edges of our food habits, the authors become positively misty-eyed at the thought of the one major government effort to control diets that goes as far as they would like: rationing in wartime Britain. For the authors, rationing 'stands out as an unusual natural experiment that led to better health', but sadly, perhaps foolishly, it was an experiment 'the British public were delighted to abandon once supplies had been restored after the Second World War'.
The suggestion that governments are not doing much to prevent obesity is rather bizarre. While governments in rich countries have, so far, largely held back from direct intervention in our eating habits through taxes and other restrictions, there has been no shortage of haranguing through information campaigns and through lecturing school pupils about diets, knowing that little Johnny and Mary will toddle off home to lecture mum and dad in turn. All this is reinforced through adding calorie counts to restaurant menus and front-of-pack labels to foods to remind us that what we're eating is verboten, morally if not legally.
This obsession with public health has little to do with making us live longer. We've been managing that with extraordinary success in recent decades without much input from the powers that be. It's about an isolated political class trying to connect with us and influence our lives. What better argument to get our attention than 'Eat this or your children will die'? It is a nasty, manipulative outlook that reduces our freedom to make our own choices, even in such mundane matters as how we eat, with public-health researchers and activists (the two are often indistinguishable) in the vanguard. Why on earth would we want to export that outlook to developing countries?
Rob Lyons is associate editor at spiked.
To enquire about republishing spiked's content, a right to reply or to request a correction, please contact the managing editor, Viv Regan.