Why did the UN let Iran chair a human-rights forum?
The UNHRC is giving succour to one of the most brutal regimes on the planet.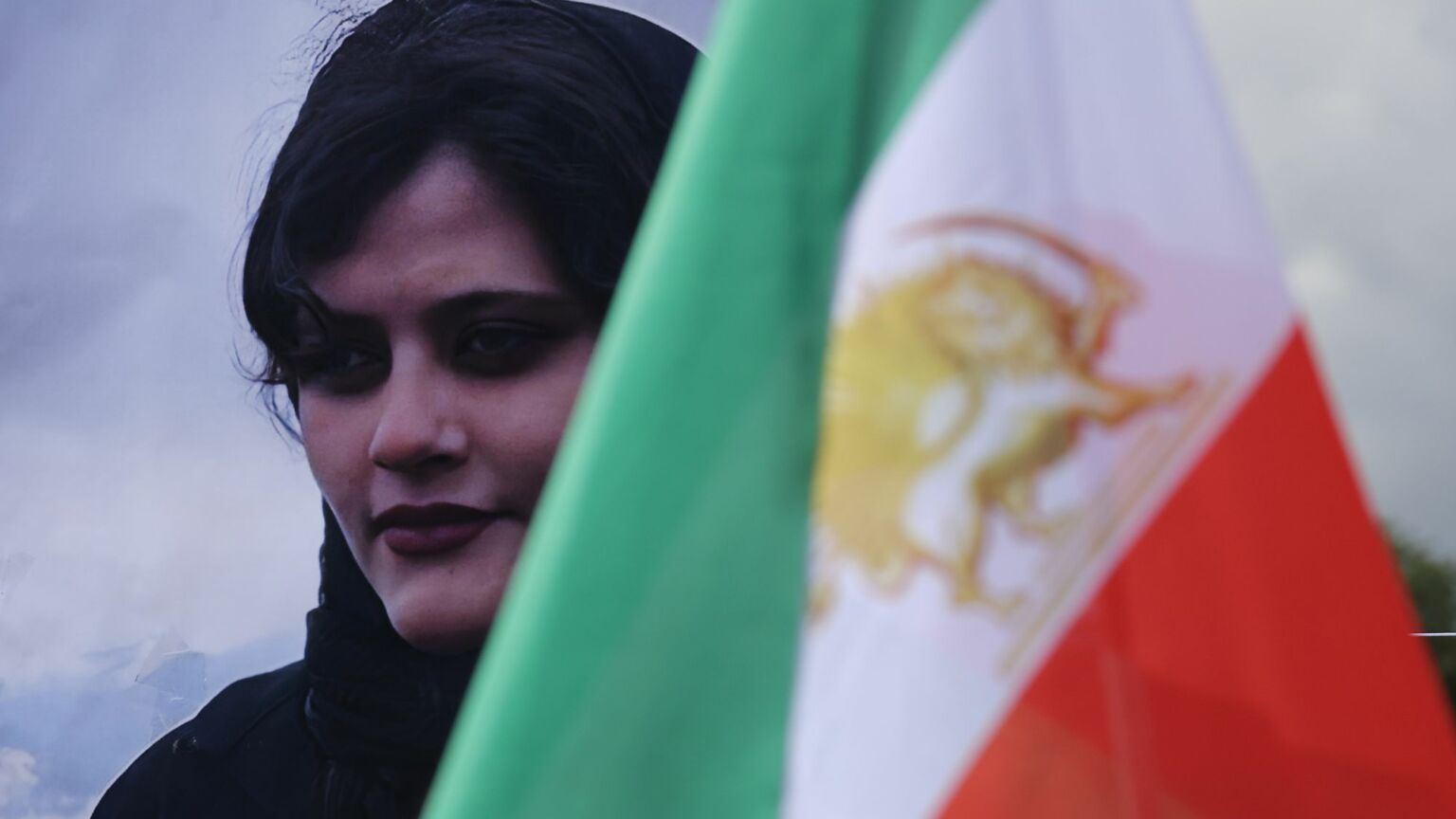 Last week, the United Nations Human Rights Council (UNHRC) held its annual Social Forum. Such events are usually just an opportunity for the global ambassador class to mingle with representatives from well-funded intergovernmental organisations and put the world to rights over champagne and fine dining. Normally, these lavish conferences pass with barely a mention in the media.
But this year's Social Forum was noteworthy. The theme was using 'science, technology and innovation [for] the promotion of human rights'. As usual, discussions were steered by a chair appointed by the Human Rights Council from candidates put forward by regional groups of UN member states. Back in May this year, the chair was announced as Ali Bahreini, the UN ambassador from Iran. Bahreini's chairmanship of the Social Forum was then approved by the president of the UN Human Rights Council, Václav Bálek, from what was, apparently, a shortlist of one.
The idea of a global summit to discuss the promotion of human rights being led by a representative of the Islamic Republic of Iran – a country responsible for some of the worst human-rights abuses on the planet – truly beggars belief. Bahreini presumably has the official blessing of Iran's supreme leader, Ali Khamenei – a head of state who oversees a regime of deadly brutality against its own citizens.
Bahreini's appointment must have seemed like an especially sick joke to the friends and relatives of Mahsa Amini, the 22-year-old Iranian woman who died in police custody last year. Amini's crime had been to show her hair in public. In Iran, this is a punishable offence. Women must wear the hijab outside of the home and make sure their arms and legs are covered by loose-fitting clothing.
Since Amini's death, brave Iranian citizens have repeatedly challenged the regime's so-called morality police and their enforcement of strict Islamic dress codes, despite protests often being violently squashed. Tragically, last month, Iran mourned the death of another young woman – 17-year-old Armita Geravand, who died after an altercation with the police on the Tehran metro left her in a month-long coma. Like Amini, Geravand's only crime had been to show her hair in public.
To describe the Iranian protesters as brave is an understatement. Iran is a global leader in killing its own citizens. Over 200 prisoners were executed in the first five months of this year alone. While the majority of these people were convicted of offences involving drugs, it is not unusual for the death sentence to be meted out for opposing the Iranian government or for criticising Islam.
In May this year, just days before it was announced that Iran would chair the UN's Social Forum, two men, Yousef Mehrdad and Seyed Sadrollah Fazeli Zare, were hanged. They were convicted of blasphemy with charges including 'insulting the prophet', 'insulting the prophet's mother' and 'belittling the Koran' in comments made on social media and on Telegram channels.
Of course, the Iranian government doesn't just treat its own citizens horrendously. In the immediate aftermath of Hamas's deadly terror attack in Israel last month, Iran leapt to the defence of the perpetrators and publicly celebrated the pogrom. Mohammad Bagher Ghalibaf, the speaker of the Iranian parliament, said that the 'Zionist regime will never have peace until the day it is annihilated'. Over the course of several decades, Iran's leaders have spoken openly about wanting to slaughter Jews.
All this makes what happened at the UN last week almost impossible to comprehend. To repeat: a UN conference on human rights was chaired by the ambassador of a country that hangs people for comments they make online, violently attacks women who show their hair in public, and celebrates the bloody murder of 1,400 Israelis. How could this ever have been allowed to happen?
Perhaps we shouldn't be so surprised. Over the past month, it has become abundantly clear that the United Nations is no morally neutral arbiter. A few weeks after Hamas attacked Israel, while the dead bodies of Israeli citizens were still being counted and identified, UN secretary-general António Guterres told a meeting of the UN Security Council that: 'It is important to also recognise the attacks by Hamas did not happen in a vacuum. The Palestinian people have been subjected to 56 years of suffocating occupation.' His comments were widely understood as a call on Israel to moderate its efforts to defend itself – and to even lay some blame for Hamas's atrocities at Israel's feet.
Even before recent events, the UN has a long history of treating Israel more harshly than other member states. As Jeremy Havardi noted on spiked last month, the UN 'has expended more effort in demonising and delegitimising Israel than nearly the rest of the world's nations combined'.
While the UN has been busy demonising Israel, Hamas has been able to scale up its capacity for terror. Attacks such as those carried out on 7 October are costly and a steady stream of money, most notably from Iran and Qatar, sustains Hamas's supplies of weaponry and vehicles, and its network of tunnels beneath Gaza. Yet the contribution made by these countries pales into insignificance when set against the hundreds of millions sent to Gaza by the United Nations.
The UN Relief and Works Agency (UNRWA) funds almost all public services in Gaza, letting the Hamas government off the hook for providing for the citizens in its charge. What's more, as Politico notes, there is 'compelling evidence' that the agency 'is fueling Palestinian extremism' and Hamas is thought to use UNRWA facilities to store weapons and hide entrances to tunnels.
Last week's Social Forum may have been no more than an elite talking shop. But by putting Iran in the chair, the UN has shown that it lacks all credibility when it comes to human rights. This is worse than simple hypocrisy. The UN has been exposed as a politically partisan, Israelophobic outfit that is not just giving succour to Hamas rhetorically, but might well be supporting it financially, too. The UN needs to be reined in.
Joanna Williams is a spiked columnist and author of How Woke Won, which you can order here.
To enquire about republishing spiked's content, a right to reply or to request a correction, please contact the managing editor, Viv Regan.