The never-ending persecution of Róisín Murphy
Her brutal cancellation shows the dangers of trying to appease trans extremists.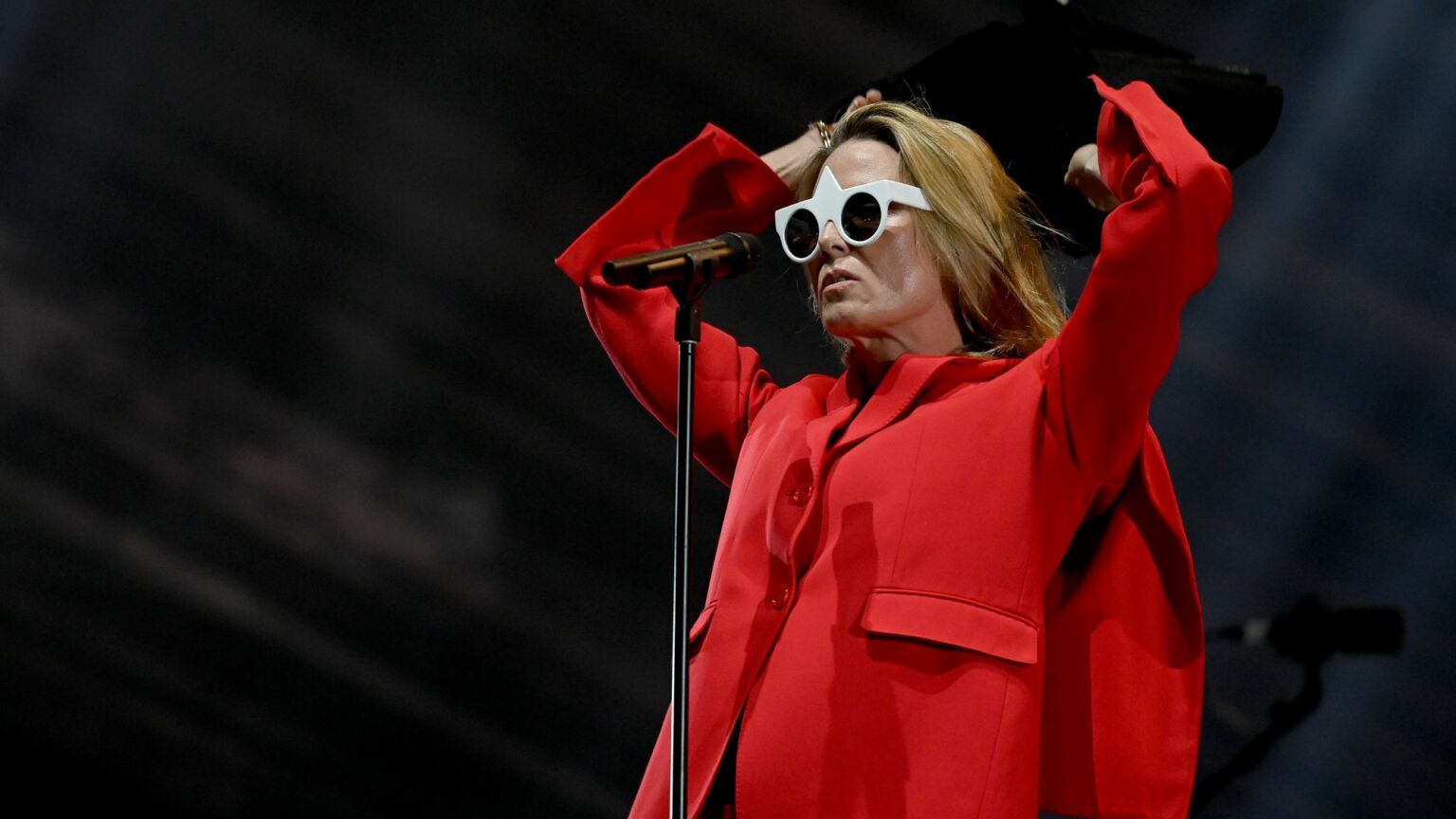 Few things are more risky for a celebrity's career than when their unfashionable views are made public on social media. This was the lesson learned recently by former Moloko frontwoman Róisín Murphy. Last week, the Irish singer-songwriter was trending on X (formerly Twitter), following the leak of screenshots from her private Facebook page. Murphy's crime was to have been forthright about her views on the use of experimental puberty-blocking drugs on children who are confused about their gender.
She wrote: 'Puberty blockers are fucked, absolutely desolate, Big Pharma [is] laughing all the way to the bank. Little mixed-up kids are vulnerable and need to be protected, that's just true.' She tried to preempt criticism by writing: 'Please don't call me a TERF [trans-exclusionary radical feminist], please don't keep using that word against women.'
Murphy's views are certainly not unfounded. Medical opinion across the world is now shifting against the use of puberty blockers to treat childhood gender distress. And yet Murphy could not have put a larger target on her own back had she announced her engagement to President Putin, with Andrew Tate as celebrant.
Predictably, Murphy was immediately cast as a monster by trans activists. Articles in the LGBTQ press denounced her and fans competed to publicly express their disappointment in her revealed 'transphobia'. This week, it was reported that Ninja Tune, the record label behind Murphy's long-awaited upcoming album, Hit Parade, has halted all marketing and promotion of her work. It has also committed to sharing proceeds from the new album with pro-trans groups. Today it was announced that two of her London gigs have been cancelled.
And so, just days after Murphy's criticism of puberty blockers went viral, there came the crushingly predictable self-flagellation.
'l am so sorry my comments have been directly hurtful to many of you', Murphy said in a social-media post. 'You must have felt a huge shock, blindsided by this so abruptly. I understand fixed views are not helpful but I really hope people can understand my concern was out of love for all of us.'
Murphy didn't recant on the substance of her criticism of puberty blockers, though she did pledge to 'completely bow out of this conversation'. All that was missing was the line 'my captors are treating me well'.
This half-apology is frustrating, but Murphy is following in the footsteps of other celebs who have gone before her. Bizarrely, today's publicists are able to make audiences forget all about seeing a celebrity's favourite sex position on video (indeed, sometimes this can even help their career). Yet a misplaced unwoke opinion will almost always send stars and their agents into panic.
Back in 2018, literary megastar JK Rowling was accused of 'liking' a supposedly transphobic tweet. The offending post complained about the UK Labour Party's 'brocialist solidarity' with 'men in dresses'. Her publicist was quick to jump in and claim that Rowling had 'had a clumsy and middle-aged moment and this is not the first time she has favourited [a tweet] by holding her phone incorrectly'.
It soon emerged, however, that this was not the case. The Harry Potter author couldn't stay silent for long and has since become a powerful voice in the fight against both the medicalisation of confused kids and the misogynistic excesses of transgender activism.
As with Rowling, Murphy's grovelling did nothing to placate her detractors. Trans activists are still baying for her blood. There is never any point in asking for forgiveness from a faceless and irrational mob.
Some might be tempted to accuse Murphy of cowardice for backing down. But we shouldn't underestimate the pressure she will have been put under, nor the cruelty of the vitriol that has been sent her way. It is a symptom of a profound social sickness that expressing concern over the safety of children leads to such hostility and public shaming. The real opprobrium should be reserved for those ghoulish medics and influencers who promote the myth of the transgender child, and who are harming countless numbers of children in the process.
Jo Bartosch is a journalist campaigning for the rights of women and girls.
To enquire about republishing spiked's content, a right to reply or to request a correction, please contact the managing editor, Viv Regan.