Vivek's next challenge? Staying normal
Vivek Ramaswamy will do well if he remembers that Twitter is not America.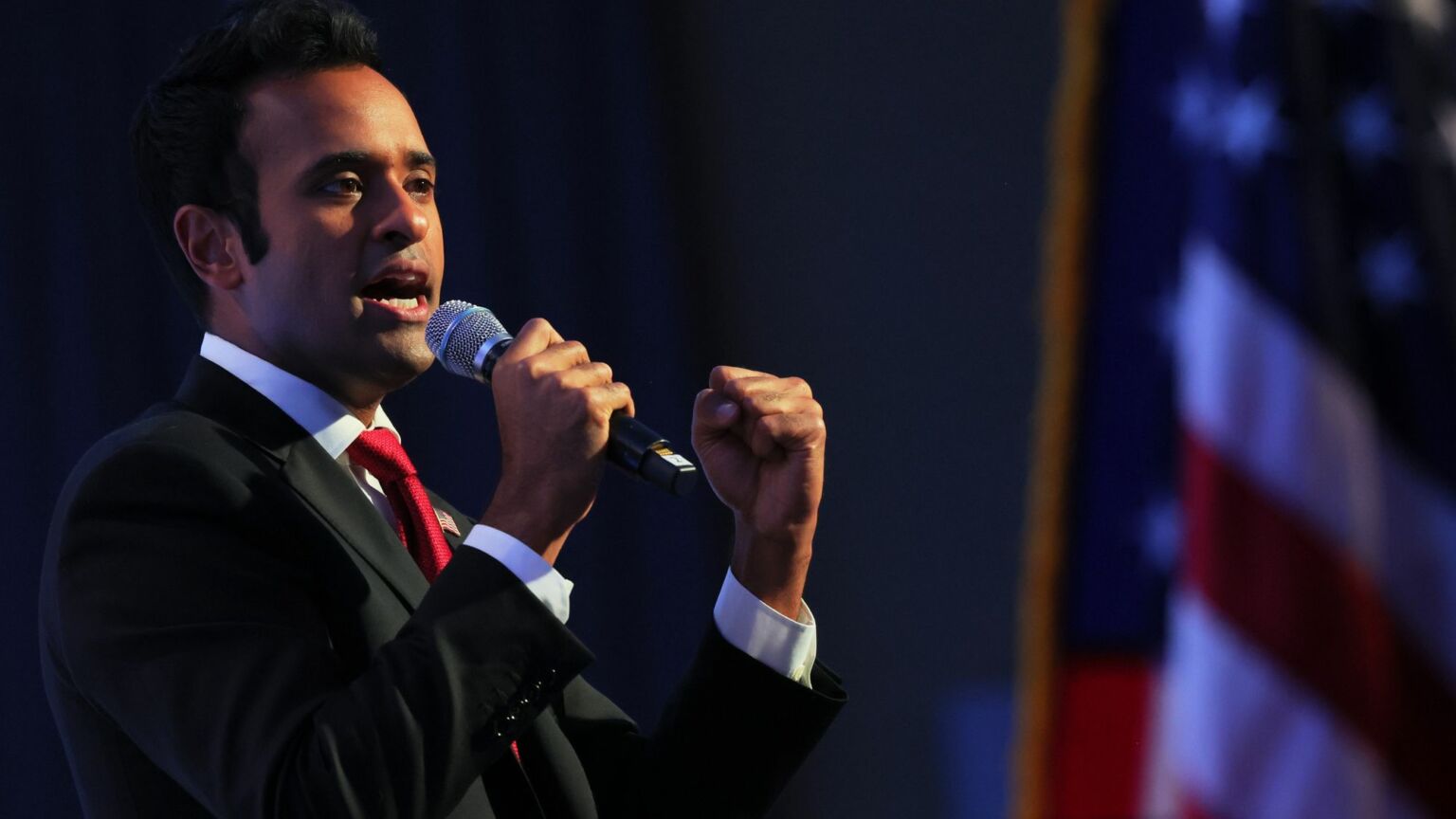 Vivek Ramaswamy has achieved a lot in his 38 years. He founded a pharmaceutical company worth billions. He wrote a bestselling book – Woke, Inc – reprimanding capitalism for taking the knee to 'social justice'. And now he's running to be the Republican candidate in the next US presidential election. He got off to a good start in the first televised clash of candidates last week. Even the BBC – no fan of cheeky, populist, 'climate denying' politicians of the right – had to admit he was the 'standout performer'.
But Ramaswamy's next struggle is likely to be his greatest yet. It's the one that will truly test him. The one that will determine whether he really has what it takes to take the American people with him. It's the struggle to stay normal. The struggle to resist the crankier position-taking of the Very Online right and instead engage with everyday Americans who have never sent a tweet and never will. It's the struggle to rise above the noise of the virtual world in preference for heeding the concerns of the real one. If Vivek remembers that X – the binfire formerly known as Twitter – is not America, he could do well.
I find myself impressed with some of Ramaswamy's positions, but also worried that he might disappear up the fundament of irritating right-wing discourse at any minute. He seems to be in limbo, with one foot in the sane world of working people's hopes and worries, and the other in that odd virtual universe of patchy-bearded incels who hate the WEF, think Barack Obama is gay and can't go 90 seconds without saying the word 'hoax'. Which foot he chooses to move will shape his political future.
A lot of sense is coming from the Vivek camp right now. There was much to agree with in that 'TRUTH' tweet he posted last week, which was based on a comment he made in the televised debate. Parts of it made me cheer out loud. 'There are two genders.' 'Human flourishing requires fossil fuels.' 'Reverse racism is racism.' It is refreshing to hear an aspiring politician state such truths that have bizarrely been branded 'hate speech' by the new elites.
Even the parts of his mini-manifesto that, personally, I would have worded differently – 'An open border is no border', 'The nuclear family is the greatest form of governance known to mankind', 'Capitalism lifts people up from poverty' – have much to recommend them, insofar as they challenge the anti-sovereignty, family-bashing, modernity-fearing orthodoxies of the current establishment. As for the statement at the top of his tweeted-out worldview ('God is real'), on that I just disagree. But I'm not offended. God is real for a great many people.
In the televised debate, Ramaswamy expanded on his vision. He questioned the 'climate-change agenda'. He was booed by the studio audience, and mauled by the 'liberal' press, but his point was an important one. The 'anti-carbon agenda' is a 'wet blanket on our economy', he said. Then came his killer line: 'More people are dying of bad climate-change policies than they are of actual climate change.' We need to listen to this. It seems unquestionable to me that a speedy phasing out of fossil fuels, which provide 80 per cent of the world's energy, would have far more devastating consequences for the billions of humans who still live in dire poverty than a few heatwaves ever could. A politician who openly says 'Drill, frack, burn coal, embrace nuclear'? I'm in.
He has also made swipes against the trans ideology, the racial hysteria of the new elites, and the witch-hunting of Donald Trump. He says he would pardon Trump, a screw-you to Trump's hounding by the security services and a hyper-politicised justice system. Is it possible, asked a writer for the Daily Mail, that this youthful guy who says things you're not meant to say 'could electrify [a] geriatric election'? Certainly you don't need a PhD in political studies to figure out why, after three years of Sleepy Joe, and decades of technocratic condescension towards those 'deplorables' who read Bibles and own guns, someone like Ramaswamy is soaring in the polls.
And yet there are parts of Ramaswamy's spiel that concern me. Certain words, certain flashes of an unhelpful cynicism. Even his use of the word 'hoax' in relation to the climate-change issue suggests he sees the eco-panic as a falsehood consciously constructed by an elite determined to control the throng, when in truth climate-change hysteria speaks to something far more concerning: a genuine loss of faith in progress among the rulers of society. His weird chatter about 9/11 – he wants 'the truth about 9/11', he says, which is an alarm bell to my mind – suggests he spent way too much time in online threads in his twenties.
Then there's his insistence that Ukraine must make 'major concessions' in order to end the Russia-Ukraine war – a position that seems to emerge more from the bleak pit of online Zelensky-bashing than from political principle or even a cool-headed analysis of what might be in America's foreign-policy interests. Which surely does not include an emboldened Russia. Yes, many people in cash-strapped America are wondering why the Biden administration is sending resources to Ukraine, but that doesn't mean they want to see Ukraine genuflect to the barbarous invaders who encroached upon its territory and massacred its people. How ironic that Ramaswamy says 'An open border is no border' and yet he seems relaxed about Putin's violent opening-up of Ukraine's border to Moscow's gunmen and bomb-droppers.
These positions suggest Ramaswamy is in lure, at least partly, to the virtual temptations of right-wing cynicism. It isn't only the woke left that lives in an echo chamber. So does the ostentatiously anti-woke right. We have all witnessed mainstream Democratic politicians being sucked into the orbit of woke extremism, to the extent that Kamala Harris will write a letter to a literal man congratulating him on his 365 days as a 'girl'. And it seems some Republicans live in the same neighbourhood of Very Online bullshit. Moving out of this neighbourhood will be a prerequisite if Ramaswamy is to engage with those people ironically disparaged by both the woke left and the anti-woke right as 'normies' – that is, normal, good, working people. I bet Vivek has used the word 'normie'. In private. Right? That worries me.
Ramaswamy is being called a 'populist', some saying it as a compliment, others as an insult. But true populism entails getting off the internet. Freeing yourself from virtual dogma. Liberating yourself from all echo chambers and going into the world to hear what people think, what they want, what they need. It isn't only elitist BS about 72 genders and white privilege that alienates the masses – so does self-congratulatory elevated chatter about hoaxes and conspiracies. Vivek, log off. Go talk to people. Your good instincts will be sharpened by old-fashioned political engagement.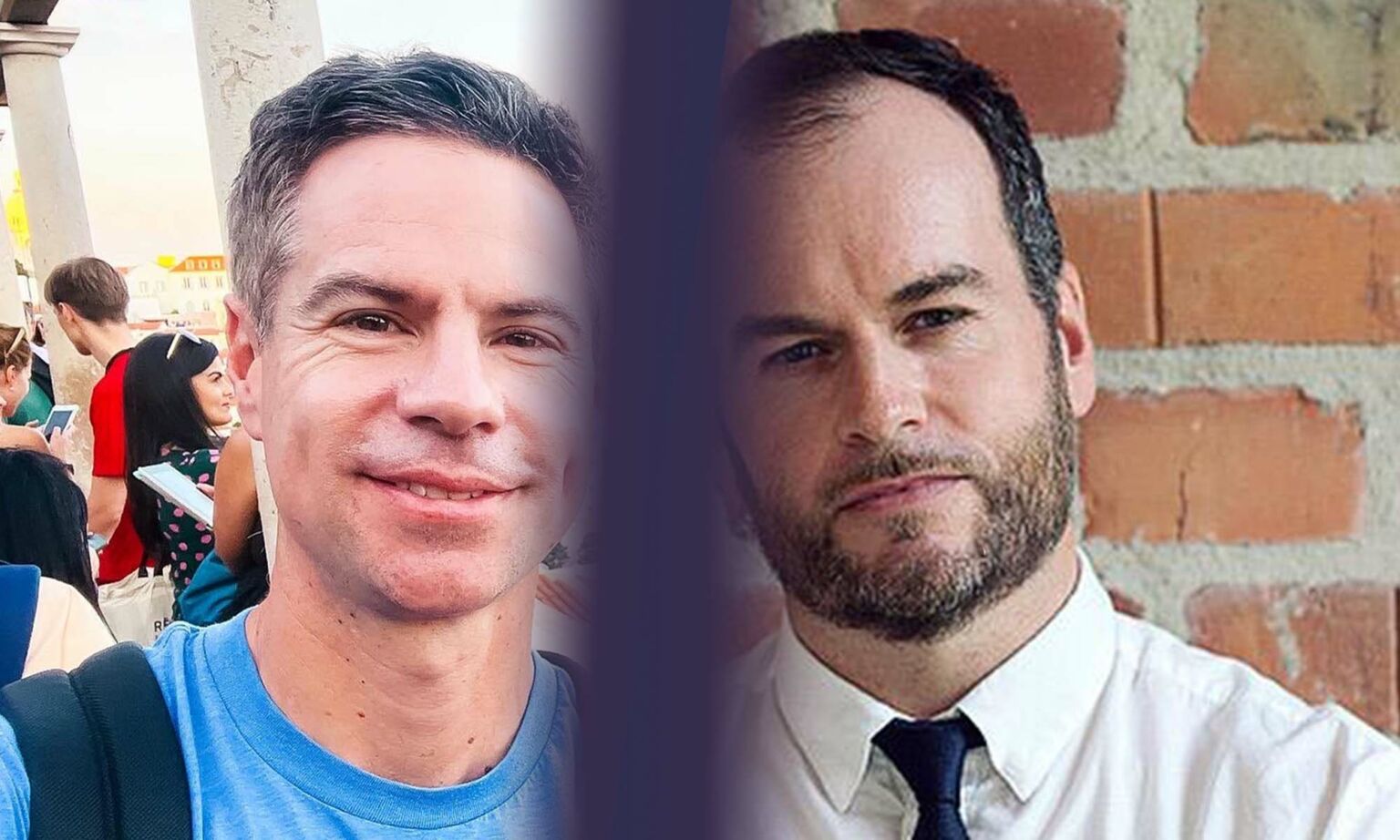 Michael Shellenberger and Brendan O'Neill – live and in conversation
ZOOM EVENT
Tuesday 29 August – 7pm to 8pm BST
This is a free event, exclusively for spiked supporters.
To enquire about republishing spiked's content, a right to reply or to request a correction, please contact the managing editor, Viv Regan.