The real crisis is global gaslighting
Forget global boiling – it's global panic-mongering we should be angry about.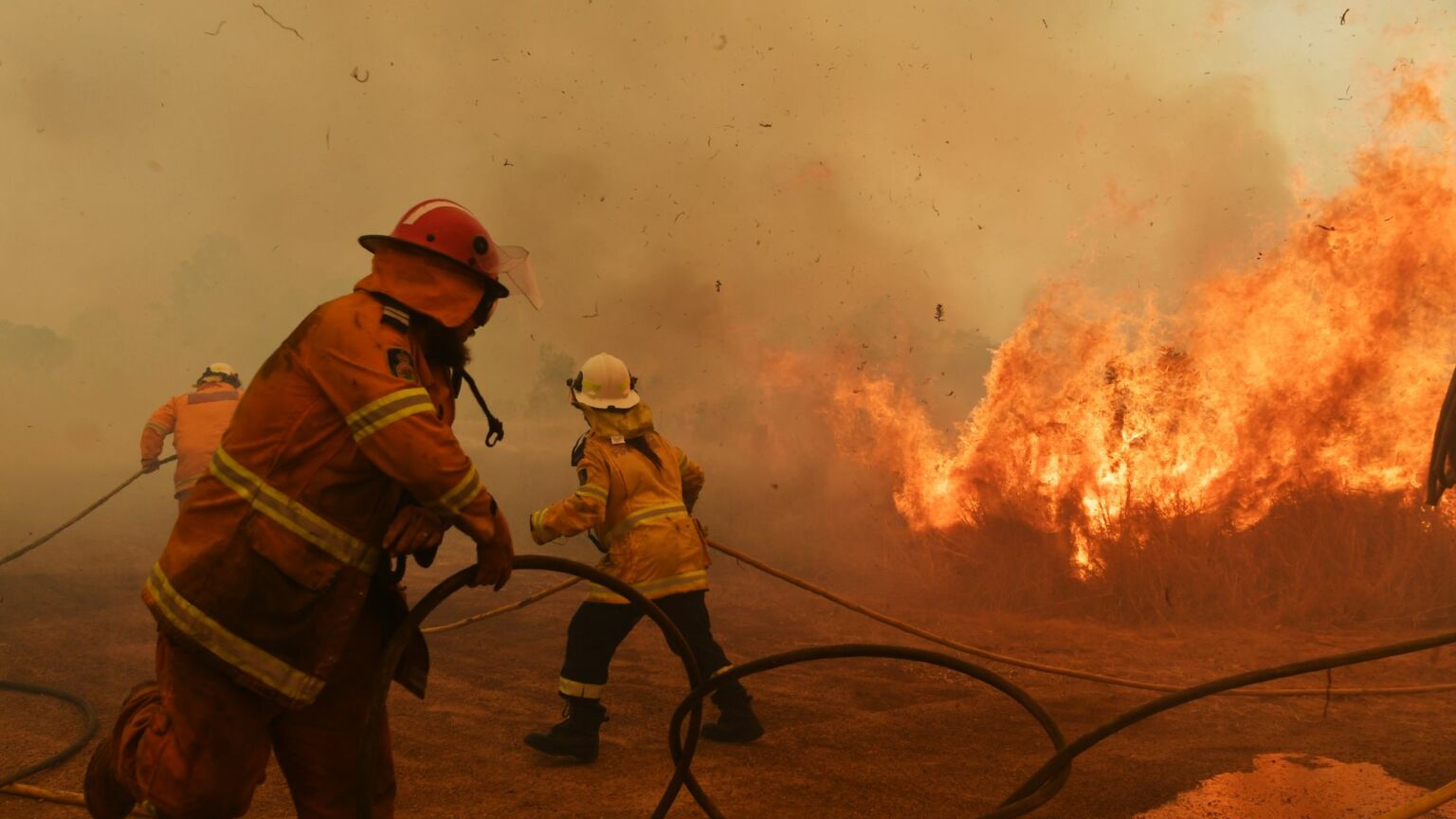 Picture the scene. You're in London, the sky is menacingly grey, it's drizzling. You zip your jacket against the elements, annoyed that Britain has just had one of its wettest Julys since records began. Then you reach for your copy of the Evening Standard as you head home from work, only to see splashed across the front page a Photoshopped image of the Earth on fire. 'WHO WILL STOP EARTH BURNING?', the hysterical headline asks. The drizzle turns to rain and you fold your Standard in two to use as an impromptu umbrella, turning a mad piece of global-boiling propaganda into flimsy protection from this strange, wet summer.
This was London yesterday. It really happened. It was yet another overcast day, in keeping with the record-breaking precipitation of the past month. The UK had an average of 140.1mm of rain in July, the sixth-highest level of July rainfall since records were first kept in 1836. And yet here was the freebie London paper warning us that flames will shortly engulf our celestial home. That heat death is coming. That an inferno of our own dumb making is licking at our feet. I know we live in mad times but even I never expected to see damp commuters brushing raindrops off their shoulders while surrounded by discarded papers telling us it's so hellishly hot we might all soon die. Rarely has the gap between MSM BS and real life felt so cavernously vast.
They're lying to us. Forget global boiling, the crazy term invented by UN chief António Guterres a couple of weeks ago. Forget global warming, even. It's global gaslighting we should be worried about. If gaslighting, in the words of the Oxford dictionary, is 'the process of making somebody believe untrue things in order to control them', then that lunatic Standard cover was classic gaslighting. The planet is not on fire. Earth is not burning. These are untruths. This is delirium, not journalism; fearmongering, not fact-gathering. And the aim, it seems to me, is to try to control us; to frighten us with pseudo-Biblical prophesies of hellfire and doom until we obediently bow down to the eco-ideology.
Adding insult to injury, the Standard frontpage had pics of Joe Biden, Xi Jinping, Narendra Modi and Rishi Sunak next to its crackpot query, 'WHO WILL STOP EARTH BURNING?'. Let's leave to one side that President Biden doesn't seem to know what planet he's on half the time, never mind being able to save one; and that Rishi can't even control Britain's borders, far less the climate of our entire mortal coil; and that Xi and Modi are surely more concerned with their pursuit of economic development than with indulging the End Times hysteria of the Notting Hill set that writes and publishes the Standard. The more pressing point is this: no one needs to stop Earth from burning because Earth isn't burning. You can't put out a fire that doesn't exist. As Bjorn Lomborg said last week, the idea that the 'world is ablaze' is pure bunkum.
The mainstream media may have been awash with images of wildfires in Greece, Cyprus and Portugal over the past fortnight, and newsreaders might be wringing their manicured hands over the blistering temperatures in southern Europe and the stern homilies for wicked humanity contained in such heat, but the fact is that less of our planet is on fire than was the case 20 years ago. In the early 2000s, around three per cent of the Earth's land caught fire. It's been trending downward since. In 2022 just 2.2 per cent of land caught fire – a 'record low'. Yes, in places like Canada more land has been consumed by nature's flames, but in much of the rest of the world, including Africa and Europe, we've seen 'lower burning', Lomborg reports.
You won't hear this on the nightly news. They're too busy making breathless predictions about the fiery end of our species to communicate the cool – pun intended – facts about wildfires. What's more, the Greek government suspects that a majority of the more than 600 fires Greece has suffered in recent weeks were started by 'human hand'. In short, arsonists are to blame, not sinful, industrious humanity. Yes, it has been very hot in parts of Europe, and yes this has caused difficulties for many people. Properties have burned, homes have been lost. But extreme heat – and its bastard offspring: fire – has been a part of the human experience forever. One example: the current heat in Spain of 40-plus degrees is being talked about as a Dante-like ordeal, yet in Spain in 1933 temperatures reached 42.5C. It was like a 'steaming cauldron', news reports said.
Heat has always been with us. What's different today is our apocalyptic interpretation of heat as Gaia's violent punishment of flying, driving, shopping, eating, polluting, horrible mankind. It isn't the weather that's changed so much as our willingness to see weather as a reprimand by the gods for our exploitation of nature's resources. In a normal era, wildfire is just wildfire; in our misanthropic, modernity-regretting times, wildfire is payback. As funnyman turned mouthpiece for the morally unstable middle classes Stewart Lee put it, you should be 'weeping and pissing and shitting yourself' over the 'burning' of Europe. And if you aren't? If you're actually quite relaxed, and possibly even logging on to the Ryanair app to book a jaunt to Almeria? Then clearly you're one of the deniers; one of the wicked ones; one of the true arsonists of our poor planet.
Excuse my language, but I refuse to 'weep or piss or shit myself' over the alleged heat-death of the planet, because we've heard it all before. Climate-change alarmists are wrong about everything. Not only are they wrong when they say today's heatwaves are uniquely destructive. They were also wrong when they said the Great Barrier Reef was dying. They were wrong when they predicted a New Ice Age. They were wrong when they said a 'population bomb' was about to go off. They were wrong about 'acid rain'. They were wrong about 'deforestation': in truth, 618,000 square kilometres of forest has been added to our planet each year since 1982.
As I say, it's gaslighting, all of it. Reading about 'global boiling' as I looked out my window and saw nothing but rain, I knew it was nonsense. Seeing that Evening Standard cover about Earth's fiery doom as grey clouds descended on Britain, I knew I was being lied to. And being told that humans are a plague on the planet – when in truth life expectancy has risen and deaths from natural disasters have plummeted in accordance with industrial breakthroughs – I knew misanthropy was at play more than calm, honest fact-gathering. A cultural elite that feeds us tales of hellfire even as rain patters on our windows is one that wants us to deny the light of our reason, the truth of our own observations. We should refuse to do that. What we see is often, if not always, more true than what they say.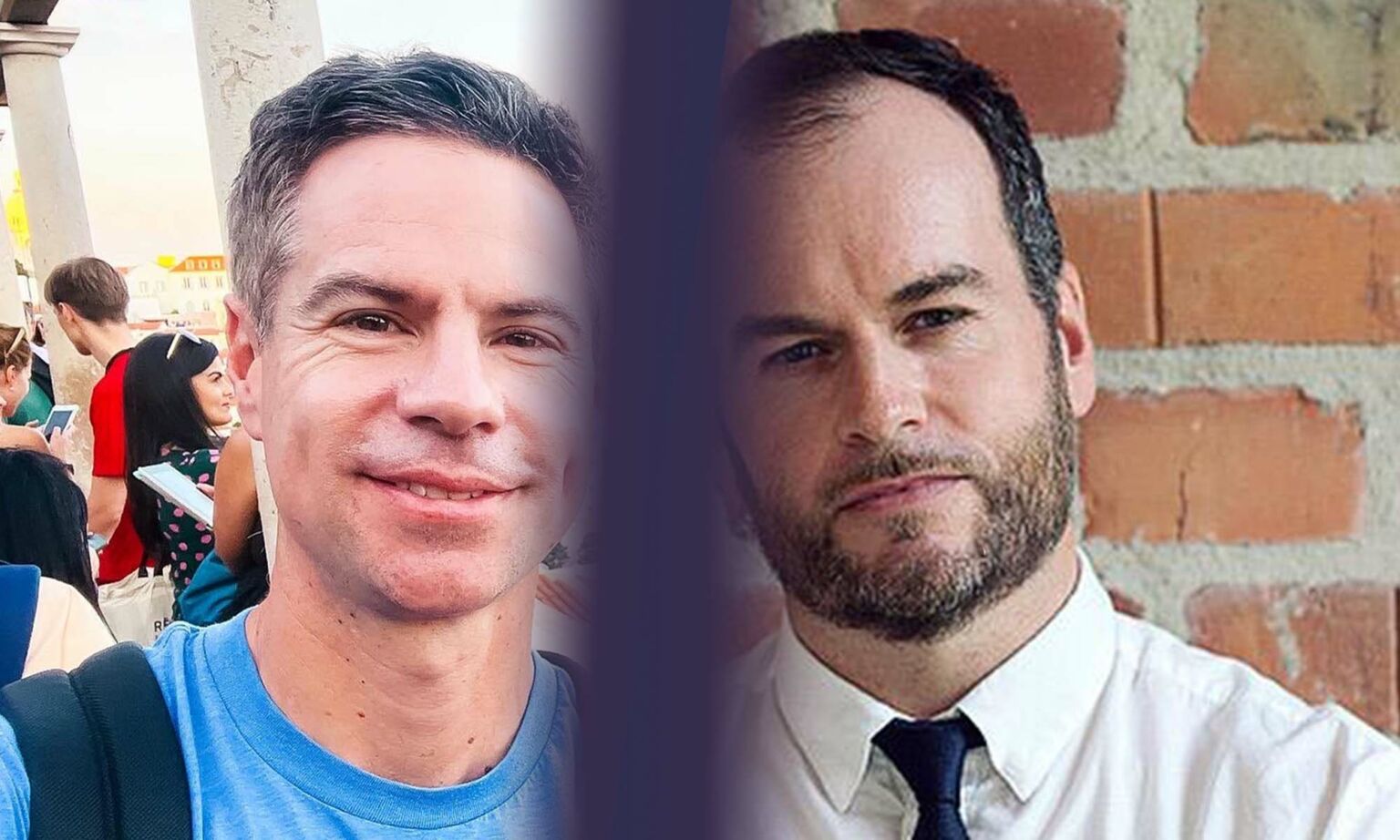 Michael Shellenberger and Brendan O'Neill – live and in conversation
ZOOM EVENT
Tuesday 29 August – 7pm to 8pm BST
This is a free event, exclusively for spiked supporters.
To enquire about republishing spiked's content, a right to reply or to request a correction, please contact the managing editor, Viv Regan.