Labour's betrayal of women
Anneliese Dodds' platitudes about protecting single-sex spaces are too little too late.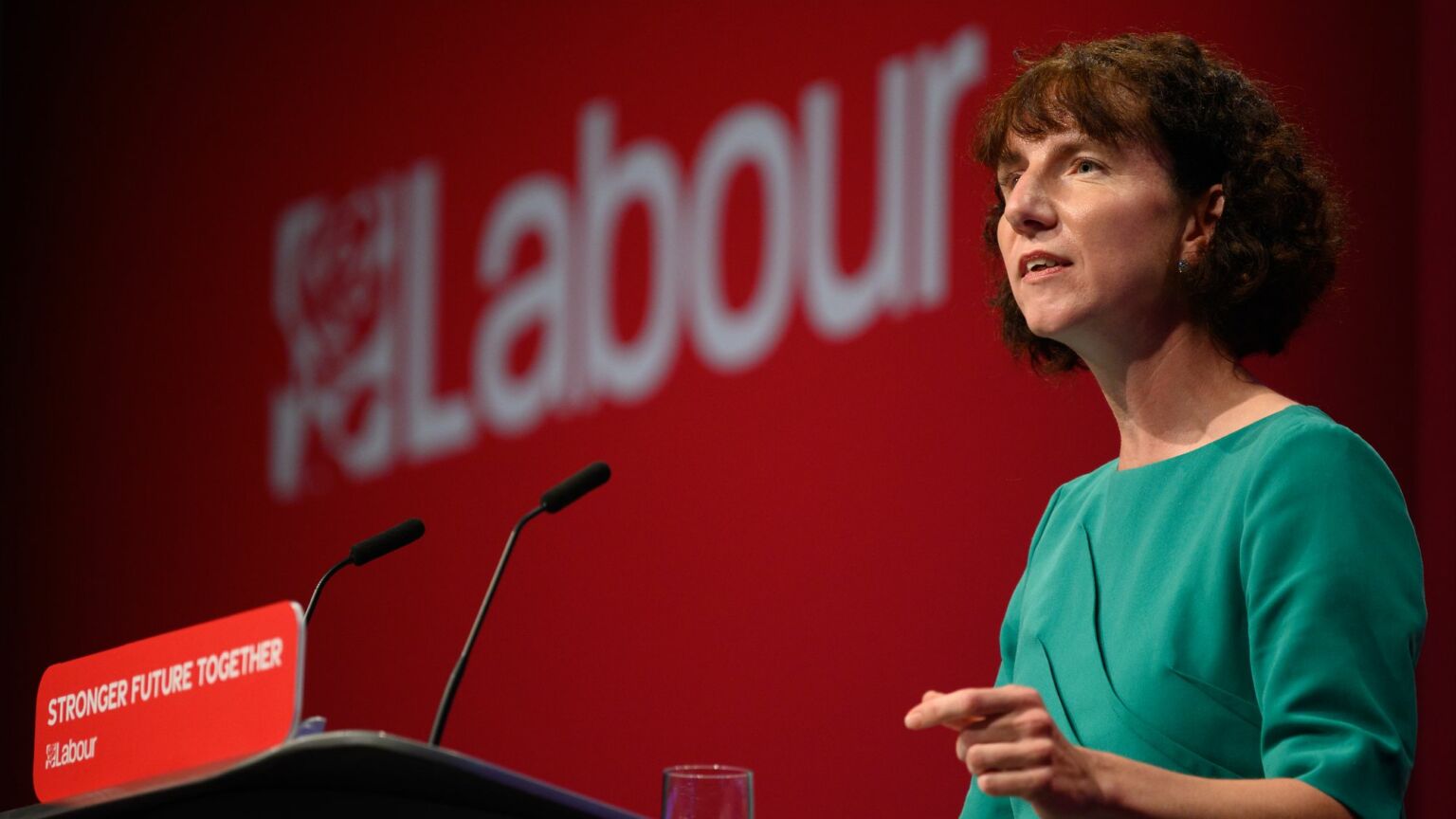 Anneliese Dodds, shadow minister for women, has outlined Labour's policy on reforming the Gender Recognition Act (GRA). Yesterday, in a Guardian column full of soggy sentiment but scant on hard detail, she explained that Labour would 'modernise, simplify and reform' the process whereby people who identify as trans can be legally recognised as the opposite sex.
Dodds had an opportunity to be brave here. She could have made Labour outflank the Tories on defending women's rights. All she needed to do was be honest. She could have told Guardian readers that in order to be fair, the law must reflect the fact that people cannot actually change their sex. She could have then pointed out that the march of trans ideology has happened and been encouraged on the Tories' watch. Instead, she whined about how distasteful she finds the 'culture wars' and the gender debate, while talking up the moral superiority of Labour.
Nevertheless, these proposed reforms do represent a shift in Labour's position on gender recognition. While Dodds said the current system of gender recognition 'is intrusive, outdated and humiliating', she also said that a medical diagnosis of gender dysphoria would still be required for those applying for a gender-recognition certificate (GRC). Furthermore, Dodds pledged that Labour will 'defend' spaces for 'biological women' and give 'legal clarity for the providers of single-sex services'.
These small concessions to common sense are welcome. After all, it was not all that long ago when Labour would insist that all safeguards in the GRC application process should be removed, including the requirement for a diagnosis of gender dysphoria. In 2021, Labour leader Keir Starmer was clear what this meant when he recorded a video for trans-activist website Pink News. 'We're committed to updating the GRA to introduce gender self-identification for trans people', he said.
So why has Labour changed its tune? Dodds' new policy comes after years of warnings from gender-critical feminists about the dangers posed by self-ID. It follows the streams of news reports about transgender rapists being moved to female prisons. Perhaps most significantly, it follows the collapse of the Scottish Gender Recognition Reform Bill earlier this year. Dodds now claims to understand that gender self-identification, as proposed in Scotland, lacked 'safeguards… to protect women and girls from predators who might abuse the system'. And while Starmer still apparently believes some women have willies, he now at least has the decency to sound a little less certain about this than before.
Labour's re-acquaintance with biological reality shouldn't have taken so long. Since 2017, gender-critical groups within Labour have been derided and shamed for daring to make the very same policy suggestions that the party now appears to have adopted.
A spokeswoman for Labour Women's Declaration, which campaigns for sex-based rights and protections, told me that she appreciates the policy shift. 'It's important to allow adults to change their minds, and not be attacked for it', she said. But Labour still has a lot of work to do if it's to regain the trust of those women it has alienated and attacked over the past few years. In that time, Labour has consistently put the interests of misogynist trans activists ahead of stalwart supporters, politicians and prospective voters.
Just look at how Labour has treated Rosie Duffield, MP for Canterbury. In 2020, Duffield 'liked' a tweet by Piers Morgan in which he took issue with a CNN post that referred to 'individuals with a cervix'. This sparked a pile-on, which then prompted her to hit back: 'I'm a "transphobe" for knowing that only women have a cervix…?!' Later, when Starmer was asked on the BBC's Andrew Marr Show whether it is transphobic to say that only women have a cervix, he threw Duffield to the trans wolves. 'It is something that shouldn't be said. It is not right', the Labour leader argued.
This signalled the start of a brutal campaign of intimidation against Duffield by trans activists. The threats were so severe she had to withdraw from attending her own party's conference in 2021. And throughout all this, Starmer was missing in action. Even now, after Labour has acknowledged some of Duffield's concerns in its new policy, Starmer is still yet to make a public statement of support for Duffield.
Duffield was far from the only MP or member to draw the ire of Labour's trans activists in recent years. Many other gender-critical members have also either left in despair or been kicked out. All the while, men who claim to be women have been elected as women's officers, enjoyed places on women-only shortlists and even taken spaces on the Jo Cox Women in Leadership programme. Labour's platitudes about protecting single-sex spaces in its gender-recognition proposals will be too little too late for many of those who have turned their back on the party.
Labour's betrayal of women will not be forgotten so easily.
Jo Bartosch is a journalist campaigning for the rights of women and girls.
To enquire about republishing spiked's content, a right to reply or to request a correction, please contact the managing editor, Viv Regan.