The Jeremy Clarkson ruling is an outrageous attack on press freedom
IPSO's ruling against his Sun column will empower the easily offended to meddle in our media.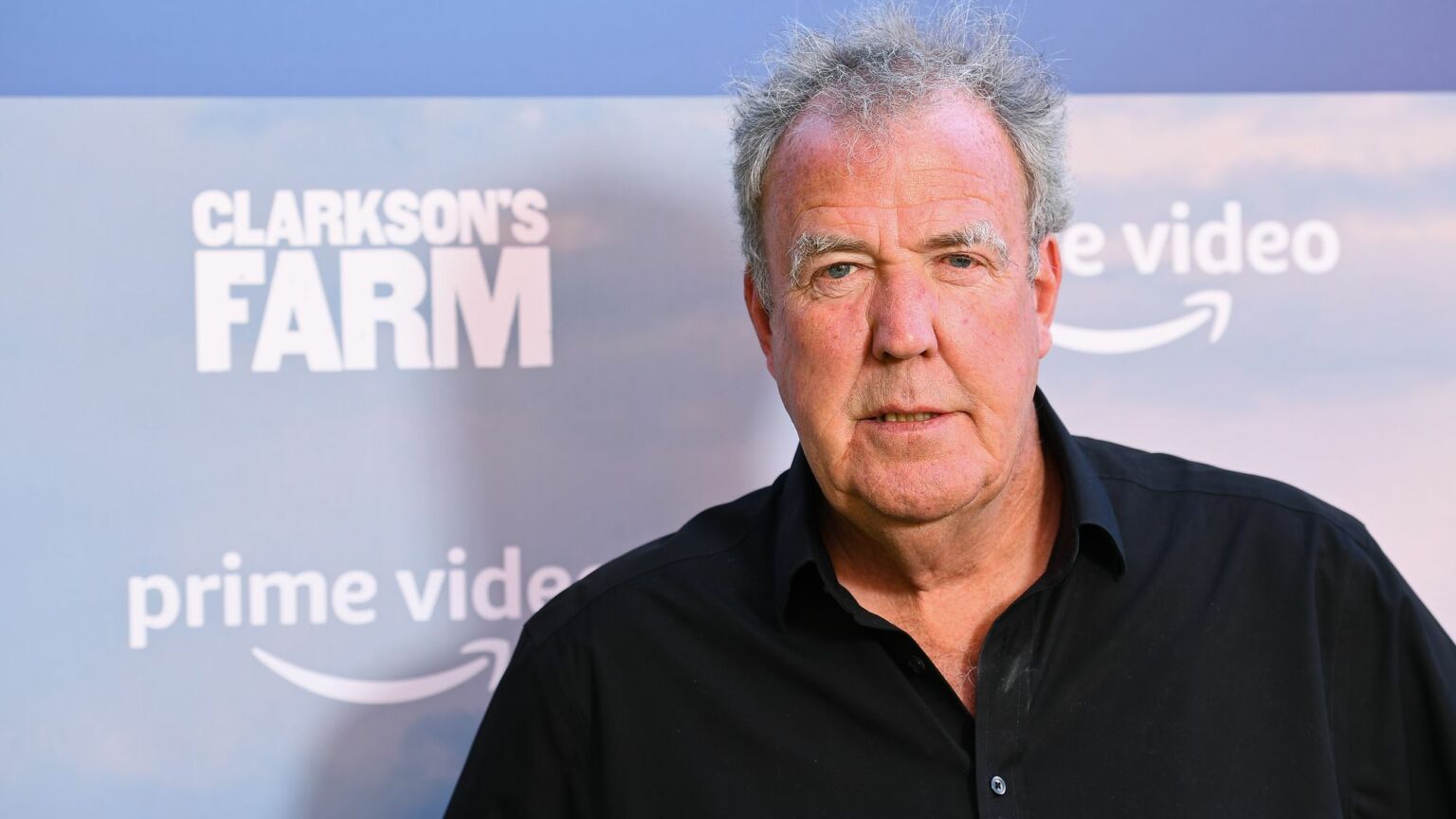 In journalism, according to legendary Guardian editor CP Scott's famous 1921 dictum, 'Comment is free, but facts are sacred'. No longer. We already know that facts are far from sacred in the age of 'my truth'. Now we learn from the UK's independent press regulator that comment is officially unfree. And those in the UK political and media class who claim to be the inheritors of Scott's liberal outlook are cheering that loss of freedom the loudest.
Last week, the Independent Press Standards Organisation (IPSO) upheld a complaint brought by the feminist Fawcett Society, whose incoming chair is Labour MP Harriet Harman, against Jeremy Clarkson's 2022 Sun column about Meghan Markle. For the first time since it was set up in 2014, IPSO found an opinion article guilty of sexism. Given that Clarkson had confessed to a Game of Thrones-style fantasy about the Duchess of Sussex being 'made to parade naked through the streets of every town in Britain while the crowds chant "Shame!" and throw lumps of excrement at her', some might think IPSO's judgement unexceptional.
But it was entirely exceptional. Because overnight, through the Clarkson sexism judgement, IPSO changed its own rules. It effectively declared that it is now in the business of policing not only factual accuracy, but also personal opinions – of protecting not just journalistic standards, but also hurt feelings.
Forget the founding IPSO principle which says that opinion is not regulated and that 'the editors' code does not address issues of taste or offence'. From now on, if this judgement stands, those are exactly the issues that IPSO will be addressing, at the behest of activists who protest about offensively unwoke opinions. Its editors' code may soon look more like a complainants' charter.
The enemies of a free press immediately recognised the significance of the result. Hacked Off, the celebrity-fronted lobby for state-backed press regulation, rejoiced at the news. The tabloid-bashing BBC issued a special 'breaking news' alert late on Friday evening. As Spectator editor Fraser Nelson observed, this might seem an overreaction to a ruling concerning a few words published months ago on page 17 of the Sun – words, moreover, for which Clarkson had already apologised and which the paper had long since expunged from its website. But no, concluded Nelson, the BBC was on to something important: it had recognised that 'the battle for press freedom had just suffered a major setback'.
Celebrating the Fawcett Society's victory as 'a big step forward', senior Labour MP Harman was clear that this was only the start. Under her leadership, 'Fawcett will be vigilant about sexism in the media and challenge it wherever it appears'. And given IPSO's about-face, Harman can expect to have more success.
Until now, IPSO's rules made it clear that only somebody directly affected by an article could have their complaint considered. In which case, the only person whose formal complaint about Clarkson's Meghan diatribe who would have stood a chance of success was the Duchess herself (had she submitted one).
Now, however, IPSO has opened the door for anybody to complain about an opinion or joke that they don't like. Its complaints committee apparently decided that 'the complainants represented groups of people who had been affected' by Clarkson's alleged sexism.
In other words, it ruled that a few middle-class feminists at the Fawcett Society 'represented' all of the women of Britain (and Montecito). By that token, any little activist group can now declare itself representative of any section of society and demand action against a news outlet it objects to.
Given that a record 25,000 complaints were made to IPSO about the Clarkson column, there will be no shortage of professional offence-takers ready to take up the cudgels. Few if any of these, of course, would be readers of the Sun, the Daily Mail or any other popular newspaper likely to bear the brunt of the complaints. It will only be necessary to see an article attacked as sexist, racist, homophobic or transphobic on Twitter in order to declare yourself 'affected' and join in the mob.
The consequences could be truly far-reaching. In effect, IPSO is saying that woke political activists or tabloid-despising Labour and Liberal Democrat politicians should have the power to edit the news. That their expression of hurt feelings should be sufficient to deny the rest of us the right to read, hear or watch what we choose and to decide for ourselves.
As I wrote on spiked at the time the Clarkson controversy broke, the issue is not whether you found his Game of Thrones joke hilarious (most of us didn't). It is about recognising that we are faced with an entirely serious elite crusade to tame the popular press and cancel any writer who refuses to take the knee.
IPSO claims that there is a 'substantial public interest' in upholding the complaint against Clarkson. As ever, this is the 'public interest' as defined by 60 high-minded MPs who signed a letter declaring themselves 'horrified' by his article, not by the millions of non-horrified members of the public who watch and read the popular media.
For more than 10 years, Labour, the Lib Dems, Hacked Off and their fellow snobs have pushed for the government to impose the state-backed regulation demanded by the Leveson Inquiry into the 'culture, practice and ethics' of the British media. Now, with the threat of a Labour government looming, IPSO might appear to have decided that if it can't beat them, it had better join them. With 'independence' like this, who needs state regulation of the press?
Whether IPSO's complaints committee recognises it or not, press freedom remains the lifeblood of democracy. And that must include the freedom to offend. We cannot afford to have our news media effectively edited by Meghan Markle, Prince Harry, Harriet Harman or any other Labour MP or woke zealot.
This is about much more than Jeremy Clarkson, who they have always hated most because he appeals to the 'wrong' sort of audience. The real target of the crusade to cleanse the popular media has always been the populace that consumes it. They want to regulate what the rest of us are allowed to read, hear, think about or, heaven forbid, laugh at. We should all be prepared to shout 'shame!' at that sort of naked snobbery.
Mick Hume is a spiked columnist. The concise and abridged edition of his book, Trigger Warning: Is the Fear of Being Offensive Killing Free Speech?, is published by William Collins.
To enquire about republishing spiked's content, a right to reply or to request a correction, please contact the managing editor, Viv Regan.