Why we should all worry if Jeremy Clarkson gets cancelled
Team Meghan and Harry are trying to silence non-woke voices.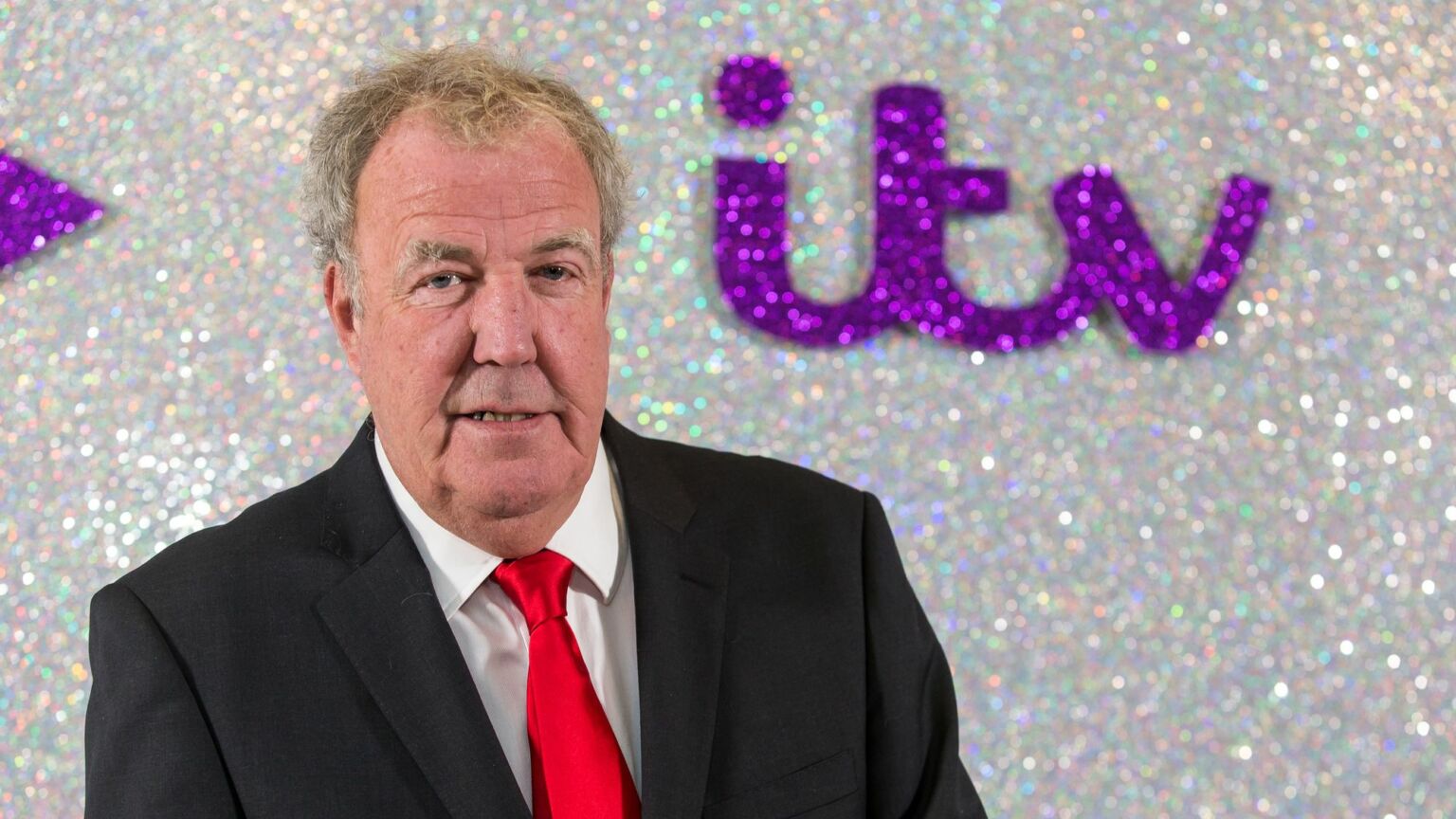 Prince Harry, Meghan Markle and their supporters would have us believe that they inhabit a different moral universe to Jeremy Clarkson, the TV presenter they seem set to get cancelled over the 'disgraceful' newspaper column he wrote about Meghan. According to their script, the Duke and Duchess of Sussex surround themselves with love and compassion, whereas Clarkson lives in a world filled with 'hate' and 'misogyny'.
This tawdry saga has indeed revealed an important difference between Clarkson and the Sussexes. But it's not quite as they claim.
No, the big difference is that Clarkson's notorious Sun column, about wanting to see Meghan stripped naked and publicly shamed, Game of Thrones-style, was intended as a joke. Whereas the Sussexes' response shows that they are deadly serious about wanting to see Clarkson publicly humiliated, driven out of his profession and stoned into silence.
It confirms that the woke can't take a joke, and cancel culture is no laughing matter. They are entirely earnest about demanding their opponents be wiped from the face of the media, if not the Earth.
In the now-deleted column that started the furore in December last year, Clarkson wrote that he hated Meghan 'on a cellular level', even more than he hated mass murderer Rose West, and that he looked forward to the day 'when she is made to parade naked through the streets of every town in Britain, while the crowds chant "Shame!" and throw lumps of excrement at her'.
Whether or not you found Clarkson's GoT allusion hilarious (most of us didn't), is not the point. Either way, it was clearly intended as a joke. Clarkson does not really think Ms Markle is a worse human being than Mrs West, and he was not really encouraging crowds to assault and shame the Duchess the next time she shows her face on British streets.
An unpleasant image for a bad-taste gag, sure. But an incitement to misogynistic hatred and violence? You cannot be serious.
Except, they were. Clarkson's column started a ferocious Twitterstorm and prompted a record number of complaints to the Independent Press Standards Organisation (IPSO).
Sixty 'horrified' MPs from all the major parties wrote to the Sun, protesting that the article would 'directly contribute' to increasing 'hatred and violence' and demanding that 'action is taken against Mr Clarkson and an unreserved apology is issued to Ms Markle immediately'. Other celebrity members of the Twitterati demanded that Clarkson be not only censored and sacked, but also imprisoned.
Clarkson apologised for the offence caused. The Sun also apologised and took down the article from its website. But that only encouraged the baying Twittermob. In response, it was reported this week that both Amazon (maker of his hit series The Grand Tour and Clarkson's Farm) and ITV (for whom he hosts Who Wants to Be a Millionaire?) were moving toward cancelling Clarkson.
An apparently panicky Clarkson then made the big mistake of issuing another public apology to Meghan and Harry. He first noted how, these days, it seems even a profound, heartfelt apology is 'never enough for the people who called for it in the first place'. Too true. But he then ignored his own warning and went on to plead that 'I really am sorry. All the way from the balls of my feet to the follicles on my head. This is me putting my hands up. It's a mea culpa with bells on.'
The problem is that the woke offence-seekers are not really interested in accepting the apologies they demand. They are out to make their enemies sorry in a far more serious way. To them, the whiff of an apology is like the smell of blood in the water to a shark. It only encourages them to go in for the kill. Thus, in response to Clarkson 'putting my hands up' and issuing an apology 'with bells on', Team Harry and Meghan simply kicked him harder in his unprotected balls.
Never mind Clarkson's 'new public apology', declared the Sussexes' spokesman. More importantly, 'what remains to be addressed is his long-standing pattern of writing articles that spread hate rhetoric, dangerous conspiracy theories and misogyny'. The voice of Harry and Meghan then dismissed Clarkson's weak attempted defence that he had dashed off the column in a hurry, stating that 'it is clear that this is not an isolated incident shared in haste, but rather a series of articles shared in hate'.
In short, the Sussexes now demand that Clarkson and the UK media must disown not just that column, but also every word that he has ever written. He must effectively apologise for being the hateful Jeremy Clarkson, and his employers must banish him to the wilderness (aka freeview TV channel Dave) for his linguistic sins.
Let this be a lesson to all who value freedom of expression. There is no point in reasoning or seeking reconciliation with the illiberal-liberals of the woke elites. They want to destroy our right to offend them and silence any dissenting voices. The culture war over free speech is a fight to the finish.
Nobody has to like Jeremy Clarkson or defend a word that he says. But, at the risk of being accused of spreading 'dangerous conspiracy theories', we should be worried about the demands for his (admittedly swollen) head to be delivered to Meghan on a platter.
If Clarkson really can be cancelled or neutered, then who's safe? The witch-hunt against such a high-profile figure can only have a chilling effect on others, leaving us facing an ever-duller, flatter media and comedy landscape.
And let us be clear that the anti-Clarkson backlash is also aimed at the tabloid-reading, TV-watching public. Clarkson the Twitter hate-figure is very popular in parts of the real world, and not just among petrolheads – the informative and highly entertaining Clarkson's Farm has won a new army of fans. The woke have long wanted to get shot of him for daring to appeal to the 'wrong' sort of audience, whom they fear and loathe as a lumpen mass ready to be turned into a hateful mob by a word from Jeremy.
We have come a long way from the traditional liberal attitude to free speech associated with Voltaire – 'I may hate what you say, but I will fight to the death for your right to say it'. Now, as described in my free-speech book, Trigger Warning, we are living in the age of the reverse-Voltaires, whose slogan is 'I know I will hate what you say, and I will fight to the death of free speech for my right to stop you saying it'. Harry and Meghan have now set themselves up as an aristocracy among the reverse-Voltaires.
To enquire about republishing spiked's content, a right to reply or to request a correction, please contact the managing editor, Viv Regan.