Jeremy Clarkson and the right to hate
Britain's humourless elites are a menace to liberty.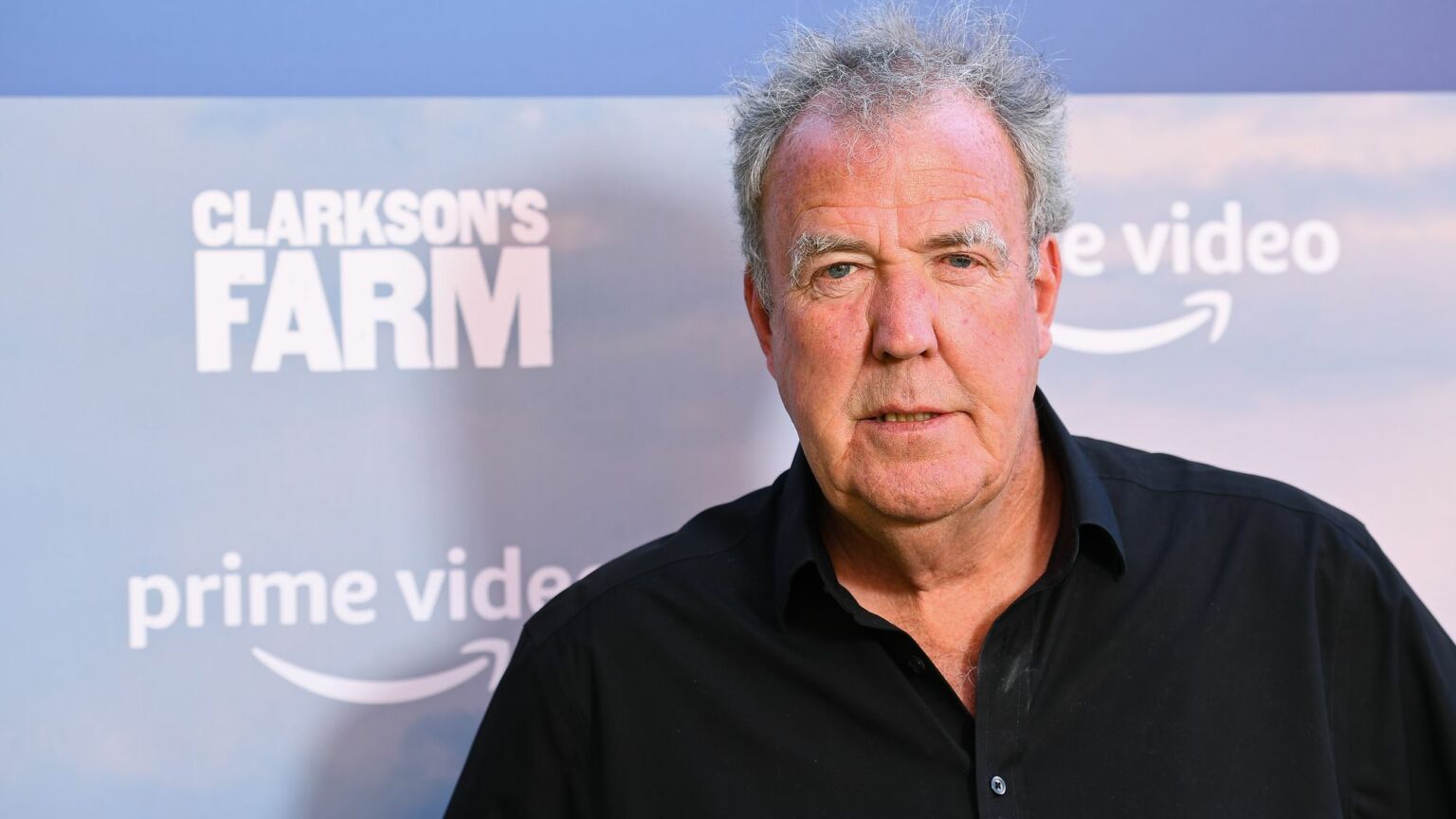 Donate to spiked this Christmas, and help keep us free, fearless and independent.
Okay, you've had your fun. You can all stop it now. The rage against Jeremy Clarkson's Meghan Markle column in the Sun on Sunday has officially crossed a line.
If you've missed the story so far, former Top Gear presenter Clarkson made a crass joke in a newspaper column on Sunday. And now politicians are making an explicit demand for the censorship of the press. Meanwhile, Twitter 'liberals' are insisting that taking crude pot-shots at the sainted Meghan Markle is by definition misogynistic and racist – and so Clarkson should be arrested and possibly jailed. His column is a 'hate crime', according to one BBC presenter. Clarkson has since (sort of) apologised and the article has been removed from the Sun's website, at his request.
So what did Clarkson say to warrant such a response? Certainly, his column got pretty close to the bone. He said he 'loathes' Meghan Markle on a 'cellular level' – even more than he hates serial killer Rose West. He said he is kept awake at night, consumed by his hatred for her. And in apparent reference to Game of Thrones, he said he hopes one day she will be paraded naked through the streets so that the masses can throw excrement at her.
Offensive stuff, for sure. But free speech rests on our right to express absolutely any idea – even offensive ones. We should have a right to express even hatred of anything and anyone, without the threat of the law or the state preventing us from doing so. Nevertheless, Clarkson's pursuers seem to have taken his every word a bit too literally. Worse still, they claim to know exactly what's behind his 'hatred' for Markle. It must be racism or misogyny, they say, as if they can read his mind.
Clarkson's 'cellular level' hatred of Meghan might sound a bit much, a bit obnoxious, or maybe even a bit creepy. Until you remember it isn't really real. Clarkson is joking – or at least attempting to. Vulgar, boorish, un-PC humour is kind of his shtick. It's what made Top Gear one of the most popular TV shows ever. It's why millions read his newspaper columns. This, let's not forget, is the man who used to joke about truck drivers murdering prostitutes and about himself murdering workers on strike ('I'd have them all shot. I would take them outside and execute them in front of their families', he once said on the BBC's light-entertainment One Show). Any reasonable critic should at least recognise that he is trying to be funny.
Clarkson's haters, on the other hand, are not joking. BBC presenter Chris Packham was apparently serious when he tweeted that the column is a 'hate crime pure and simple', before launching into an unhinged rant: 'If there were any sort of justice there would be laws that would jail him. And shut down the publisher.'
MPs were also not joking when they published an astonishingly authoritarian joint letter today, condemning the Sun on Sunday for publishing Clarkson's article. Orchestrated by Tory MP Caroline Nokes – it's always Caroline Nokes – the letter says 'this kind of behaviour' (surely, that should be speech?) 'must not go unchallenged'. Unchallenged by whom? By politicians like herself? By an official press regulator? These MPs finish their letter with the chilling demand for 'definitive action… to ensure no article like this is ever published again'.
Politicians say they are 'horrified' by Clarkson's column. But it is we who should be horrified by our MPs' dangerous interference in the workings of the press. Our free press was born with the end of the licensing of the press at the close of the 17th century. Clearly, some would like to shackle the press all over again, all to protect the blushes of a duchess.
There is also more than a whiff of elitism in the witch-hunting of Clarkson over his Markle joke. Liberal elites clearly think that Meghan should be untouchable, beyond criticism or mockery, like a monarch of yore. Any and all criticism of her was already being blamed on racism and misogyny, long before Clarkson threw his metaphorical excrement at the weekend.
Worse still, the fury against Clarkson's column goes hand in hand with a hatred of his readers. The column is condemned as an incitement to violence, as literally 'dangerous', because the elites fear how the 'gammon' might respond to speech they are not supposed to hear. The MPs' letter claims the column is contributing to a 'climate of hatred and violence' surrounding Markle, and is part and parcel of a 'surge' of 'violence against women'. Similarly, mayor of London Sadiq Khan insists that we are 'in an epidemic of violence against women and girls' and 'words have consequences'. Your average tabloid reader is apparently just one salty Clarkson column away from assaulting women. If we're going to talk about hatred and bigotry, perhaps the critics of Clarkson should look at their own prejudices.
The Jeremy Clarkson saga is an all-too-terrifying reminder of the fragility of our hitherto free press. Our humourless, hysterical elites have shown themselves far too eager to trample on our most precious of freedoms. And still they wonder why they are so hated.
Fraser Myers is deputy editor at spiked and host of the spiked podcast. Follow him on Twitter: @FraserMyers
To enquire about republishing spiked's content, a right to reply or to request a correction, please contact the managing editor, Viv Regan.