Channel 4 has become a national embarrassment
This once 'alternative' channel now assaults viewers with endless elite propaganda.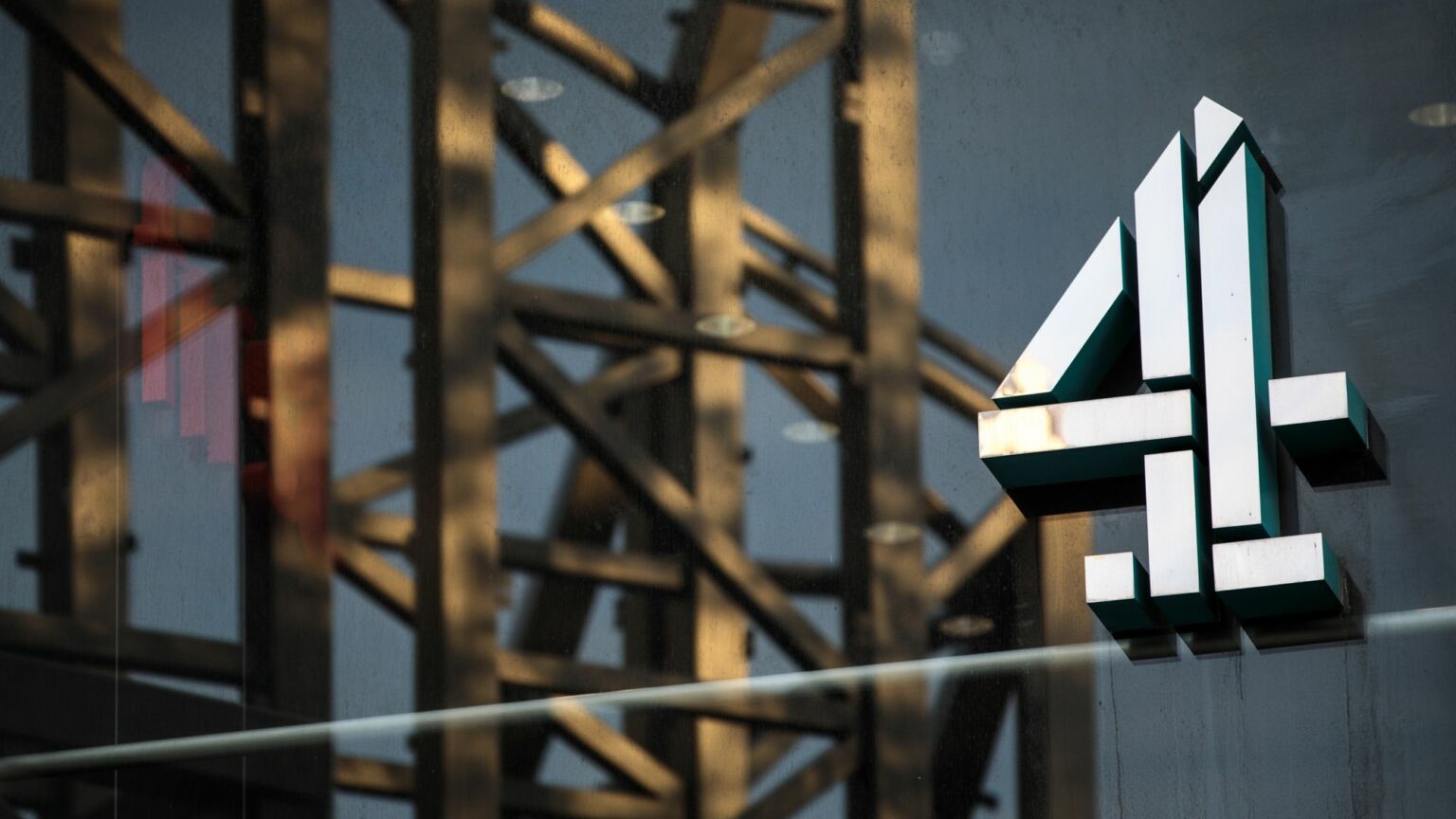 Channel 4 is what the liberal elites think popular television should look like. Tune in on any evening, and you'll be assaulted by transgender willy-waving and tales of racial grievance. The public, however, seems less keen on all this. Ratings are now in free fall. Earlier this month, we learned that Channel 4 has had to slash its programming budgets and cancel some of its most popular shows.
Just two years ago, Channel 4 was posting record profits. It did well during the pandemic, when we were all locked in our houses, forced to lap up whatever garbage its schedulers chose to throw at us. But now that we've been let back out of the house, no one wants to stay in for Channel 4 anymore. Insiders warn the channel has now run out of money. 'Go woke, go broke', it turns out, is more than a slogan – it's fast becoming a fundamental law of physics.
Just over a year ago, the UK government proposed privatising Channel 4. In response, the great and the good of liberal moaners painted an apocalyptic vision of profits being sucked out of the channel to feed the insatiable appetites of shareholders. The privatisation plan was scrapped six months later. But it now seems that Channel 4 has simply cut out the middleman and has flushed its own once vast profits down the pan instead.
Proponents of privatisation argued that it would allow Channel 4 to access greater finance. Its reputation for provocative, original programming could be gold dust for sophisticated investors. Or it might have been once. For the sad fact is that, over the past decade, Channel 4 has squandered its legacy.
When it began 41 years ago, Channel 4 produced content that questioned establishment thinking of all sorts – including on the left. One of its most provocative first shows, as part of the Diverse Reports series, exposed large-scale benefit fiddling, a no-go zone for the modern left. Even 15 years ago, Channel 4 could commission things as daring as The Great Global Warming Swindle, which questioned the establishment narrative on climate change. Now its main 'success' story is the anodyne Great British Bake Off, a format perfected by the BBC, which C4 then filched by offering buckets of cash for it.
Channel 4's ratings decline crystallised with the appointment of Ian Katz, a former BBC Newsnight editor, as chief content officer in 2017. Critics warned that he had no programme-making nous, outside the narrow world of news. His main contribution has been to make Channel 4 outdo the BBC in promoting the undigested propaganda of Extinction Rebellion, BLM and Stonewall at every turn.
In 2021, for example, Katz announced 'Black to Front', in which Channel 4's programming went 'black for a day'. Celebrity Gogglebox, Countdown and Channel 4 News were given all-black presenting teams. A one-hour special of Hollyoaks was written by black writers and performed by black actors. Apparently, this was all 'sparked by the George Floyd killing' in 2020. Who knew cops in Minneapolis were avid Channel 4 viewers, just waiting to have their views challenged by edgy British programming? Talk about a pointless, self-serving gesture.
Naturally, Channel 4 has also leaned hard into gender ideology. Two months ago, Katz cited Naked Education as a clear example of the kind of 'public-service broadcasting' that he was proud of Channel 4 for making. This was the weird series in which Anna Richardson encouraged adults to get naked in front of school-aged kids. Katz denied that the show was sexualising children, even though it was clearly a spin-off of Naked Attraction – the infamous dating show, also fronted by Anna Richardson, in which single adults choose prospective partners based mainly on their genitals.
In one episode of Naked Education, a woman who identifies as a transgender man showed off her surgically created phallus, which was created from flesh grafted from her arm. Finn's gender-reassignment surgery was presented on Channel 4 as a shining success, despite the fact that her own website records her long battle with depression and various other health conditions, some of which are likely related to her medical transition. Yet none of the possible downsides or complications was mentioned to the audience of kids in the studio or to the viewers at home.
Presumably, C4 hopes this sort of show will play well with 'da yoof', but the majority of young people now watch content online or on their phones. Channel 4 has tried very hard to reach them there, but its digital offering has been a confusing mess for years. The last time I checked its on-demand service, the top offering was The Cost of Being a YouTuber: UNTOLD. Though this was not so much untold as unwatched.
Instead of desperately chasing the young with woke propaganda, other channels have had the astonishing realisation that older people not only still exist – they also watch TV and have money.
This is one reason why Channel 5 has been outgunning the slow, turgid, troubled C4 and its huge bureaucracy for over a decade now. Led by a tiny team of top commissioners, around a tenth of the size of C4's and funded by the big, evil, privatised pockets of Paramount, Channel 5 is scoring hit after hit. It has become the unsung champion of populist, quality TV.
It recently found huge success by reviving All Creatures Great and Small for the 2020s. The tales of three Yorkshire vets, set in the 1930s, might not be the edgy kind of subject matter that excites the media class, but it works. It's TV with a big soppy heart. It's a reminder that broadcasters can do well if they at least try to deliver to audiences what they actually want.
One thing the liberal media class hates to acknowledge is that Channel 5's turnaround began in 2010, when it was acquired by a swashbuckling capitalist – businessman Richard Desmond, owner of the Express newspaper – who scythed its bureaucracy and squeezed costs. How producers squealed when he moved staff from the expensive Covent Garden offices to London's Docklands. Doomsayers lampooned Desmond as a malign force who would cheapen the channel. But, in a series of inspired decisions, he transformed Channel 5's fortunes, appointing the hugely experienced Ben Frow as director of programmes, offering the openly gay executive a Ferrari if he massively increased ratings. Frow duly did exactly that, but turned down the Ferrari.
When he sold Channel 5 in 2014, Desmond had created a blockbuster channel that regularly trounced Channel 4 in the ratings. He made a huge profit in the process, buying Channel 5 for £103million and selling it for £450million to US media group Viacom. Eleven years after Desmond appointed him, Frow is still at the helm.
By contrast, Channel 4 is the perfect emblem of our cosseted, entitled elite. It threw away its reputation and junked its commitment to independent critical thinking. And in the name of 'breaking boundaries', it promoted a PT Barnum-style circus of freaks. Its programming, presenters and top executives have long oozed a contempt for Britain and the British public. As the lights flicker at its vast Horseferry Road headquarters, we now know that this feeling is reciprocated.
Malcolm Clark is a TV producer.
To enquire about republishing spiked's content, a right to reply or to request a correction, please contact the managing editor, Viv Regan.