The struggle for Taiwan
The stand-off between China and the US is at serious risk of escalating.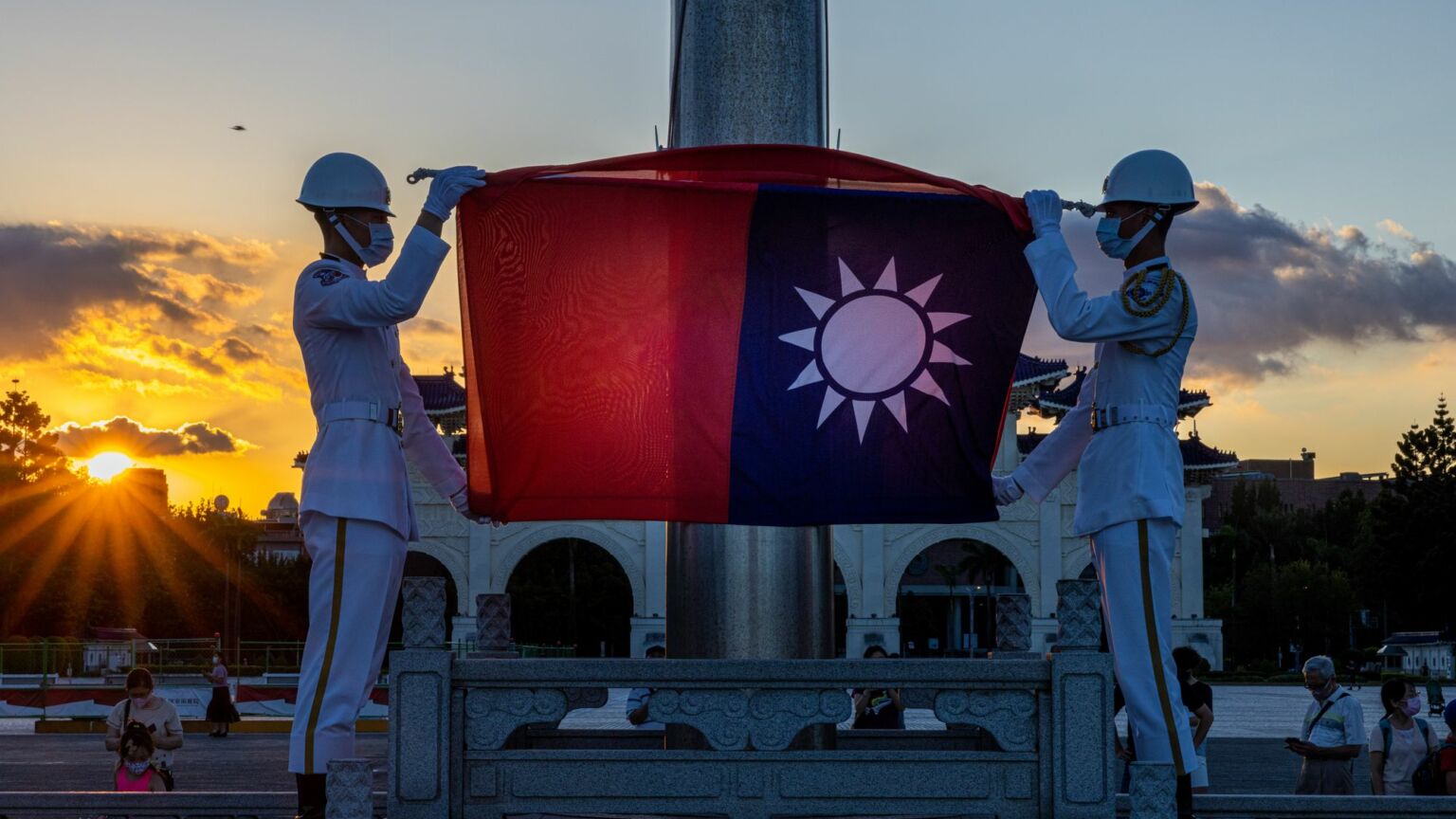 The stand-off between China and the US over Taiwan is at serious risk of escalating into something more serious. Beijing and Washington have been trading verbal and economic blows for several years. Now, both sides are carrying out military manoeuvres in the seas around Taiwan.
This is creating a highly volatile situation in the South China Sea and beyond. As the insults, arms build-ups and outright provocations multiply from both sides, the chances of a full-blown military conflict between China and the US rise daily.
From Beijing's point of view, getting back Taiwan is more than a matter of national pride. It's also a source of potential domestic political legitimacy for the ruling Chinese Communist Party (CCP), a means to shore up its authority.
Chinese president Xi Jinping has been clear about his desire to take control of Taiwan. In 2019, he declared that the Taiwan 'problem' should not be allowed to be 'passed down from one generation to the next'. In 2021, he insisted that 'China's complete reunification is a historic mission and an unshakeable commitment'. He also promised to 'utterly defeat any attempt toward "Taiwan independence"'.
As Xi's words show, the CCP denies Taiwan's nationhood and its 20million citizens' right to self-determination. Taiwan is a democracy. It holds proper elections and has a vigorous sense of national culture and identity. But for Xi, Taiwan exists only as a challenge to his sense of China's national prestige.
The CCP's increasingly aggressive attitude towards Taiwan is largely a product of its weakness. The Chinese leadership is not just facing criticism and sanctions from the US and its allies. It is also under significant domestic pressure. Labour unrest, both among white-collar workers and in manufacturing, is on the rise. The legacy of the CCP's vicious lockdowns during Covid, the state's endless and imperious requisitioning of workers' and farmers' property, and its recent attempt – vigorously resisted by thousands of Muslims – to 'sinicise' yet another mosque are all sowing the seeds of further discontent.
Xi will feel that he can demonstrate strength domestically through aggression towards Taipei. Hence, he has refused to rule out the use of military means to achieve 'reunification'. At a CCP conference in March this year, he was loudly applauded as he proclaimed that China 'should actively oppose the external forces and secessionist activities of Taiwan independence'.
Yet while Xi and China are continually raising the stakes in the conflict over Taiwan, Washington's anti-China posturing is making the situation worse. Recently, it has levied sanctions against the export of microchips to China, and has concluded a trade deal with Taipei.
America's decline as an economic power, compared with the overall dynamism of Asia, is the crucial factor here. As the Financial Times has observed, 'America cannot compete with the kind of money that Beijing can throw about in south-east Asia'. And so the US is flexing its military muscles in East Asia instead in order to project its power.
President Joe Biden's eagerness to escape US decline explains, in part, why he has added four new naval and air bases to the five the US already has in the Philippines. It explains why the US has gone ahead with Aukus, the Australia-UK-US submarine alliance. And it explains why the US is always claiming the legal right to send warships through the Taiwan Strait. To that end, Washington even invokes the 1994 United Nations Convention on the Law of the Sea – despite never ratifying that treaty.
Then there's the prospective role of the two regional wild cards, Russia and North Korea. Russia is still technically at war with Japan over the latter's Northern Territories, four islands which it seized in 1945. And North Korea is still technically at war with South Korea. Their interests and enmities can only further exacerbate local tensions.
Relatively impotent European states have also started intervening in favour of Taiwan. Germany will deploy two navy vessels in the Indo-Pacific next year, and the UK, having signed a defence deal with Japan, has committed an aircraft-carrier strike group to the same region in 2025.
Nevertheless, the CCP's conduct has been reprehensible. It has frequently violated Taiwan's airspace with its fighter jets. It's also building and annexing islands throughout the South China Sea and elsewhere. In response, a rattled Biden ordered CIA director Bill Burns to meet his counterparts in China last month to try to cool things down, only for defence secretary Lloyd Austin to slam Beijing for not engaging in 'dialogue' with the US military.
Things don't look good for Taipei. What neither side seems to fully respect is the right of the Taiwanese people, not foreign powers, to decide their own future.
James Woudhuysen is visiting professor of forecasting and innovation at London South Bank University.
To enquire about republishing spiked's content, a right to reply or to request a correction, please contact the managing editor, Viv Regan.