The fall of Pride can't come soon enough
This nauseating corporate spectacle has nothing to do with the gay-rights movement of old.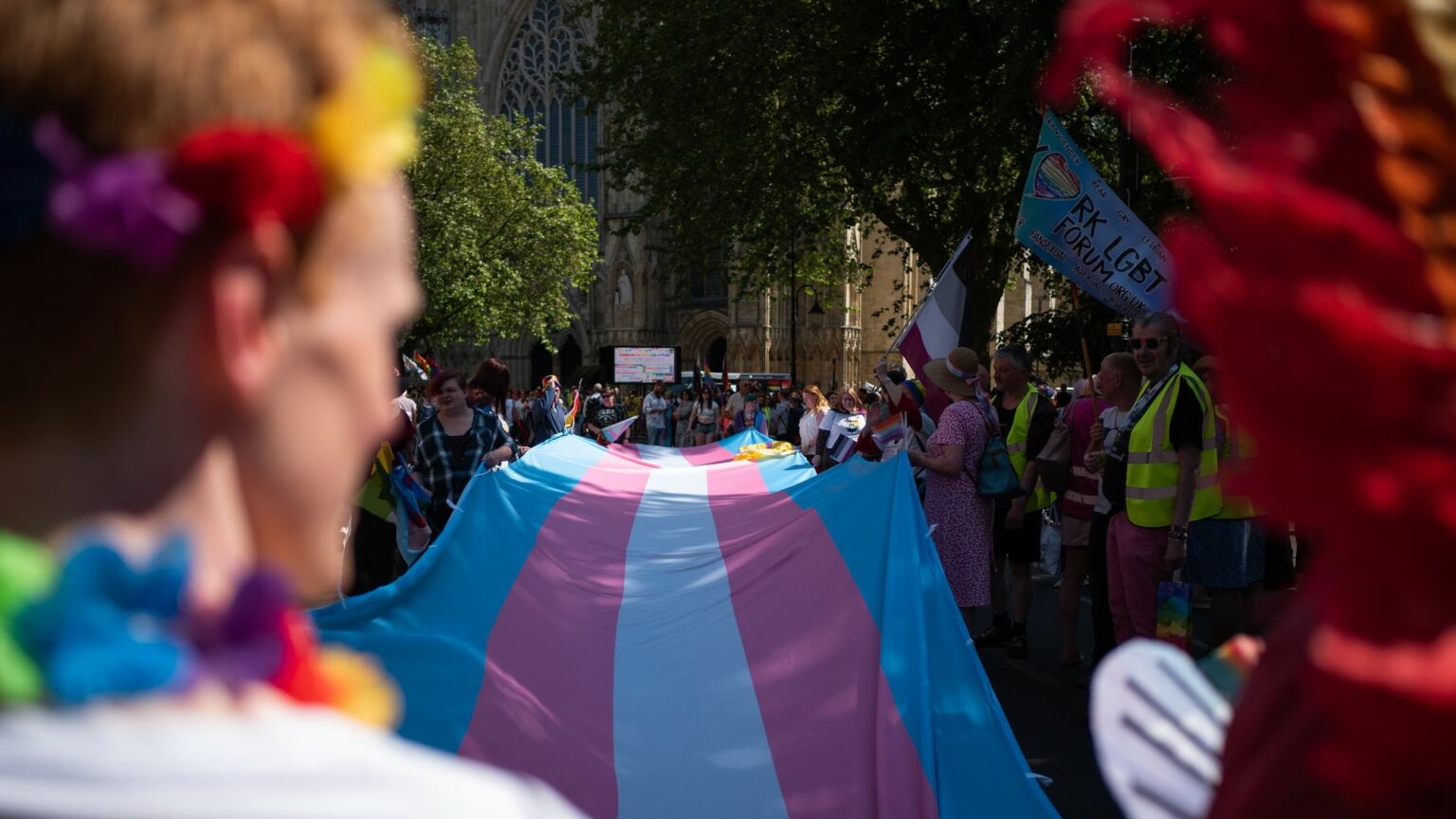 Pride used to be over and done with in a day. Now it lingers around like norovirus. And for an increasing number of lesbians and gay men like myself, it induces similar symptoms.
The whole of June is now given over to Pride Month. And just as the duration has changed, so has the tone. The parades are starting to resemble a rainbow version of the Orange March. Rather than celebrating the liberation of the oppressed, they seem designed to bully the public into supporting the movement.
What Pride celebrates has changed significantly, too. Kink is now the order of the day. Every year you'll see 'pups' (men who dress as dogs) being led on all fours by their dog-handlers. Often these pups are dressed in bright Teletubby colours and children are often seen petting them. What could possibly go wrong?
In recent years, much of Pride's focus has also turned to trans. In Edinburgh last week, NHS staff staged a Pride march from the Royal Hospital for Children and Young People, where a large trans flag has already been installed in the reception area, to the Royal Infirmary. Some doctors and clinicians, who worry about the over-promotion of gender-identity treatments to vulnerable young people, argued that this march was an attempt to intimidate them into silence. They're right.
Predictably, NHS bosses have dismissed these complaints. This is another of the changes to Pride. It has become a bosses' racket. Just as managers routinely use their access to privileged information on, say, sales or performance to put employees on the back foot, now they also use the latest diversity and inclusion jargon for workplace one-upmanship. Pride Month provides bosses with the perfect opportunity to discombobulate staff with LGBTQ+ newspeak and to emphasise the corporate hierarchy.
In the old days, Gay Pride parades could hardly have been further away from the corporate world. When I went on them in the early 1980s, there was an air of danger. You didn't know if you might get arrested. The cops didn't have their own float like nowadays. They stared at you as if they were measuring you up for a paddywagon. Members of the public heckled us. As we drifted away at the end, we knew we had to stay alert. Queer-bashing was a genuine threat. The only politicians who turned up to support the parades were from the far left.
Pride began in 1970 in New York, as the Christopher Street Liberation Day Parade. It was organised on the first anniversary of the Stonewall riots, when lesbians and gays fought back after a gay bar was raided by Manhattan cops. The march from the West Village to Central Park was an assertion that a gay-rights movement had arrived. It also drew from the long tradition in the United States of community parades, like those on Columbus Day or St Patrick's Day. Italian-Americans and Irish-Americans had long used parades to express their importance to New York and to America as a whole, and so gays decided to do the same.
No one expected more than a few hundred people to turn up. In the end, tens of thousands did. The atmosphere on the day was summed up in a wonderful poster used to encourage attendance, under the then revolutionary slogan 'Come Out!'. Peter Hujar's photograph for the poster captures the sense of optimism and the sheer relief felt by those no longer feeling the need to lurk in the proverbial closet any more. The smiles said it all.
The other remarkable thing about Hujar's photograph is that there are no trans people in it. Contrary to the trans movement's desperate attempts to rewrite history, the truth is that trans people played only a marginal role in the early gay-rights movement.
Another startling contrast is how homespun the early movement was. At the first Pride parade in New York, placards were homemade and the whole event was decidedly low-budget. One of the handful of organisers, Fred Sargeant, told me recently that he didn't dare lose the bullhorn he was using to shout instructions. It was rented for the day and the committee could only afford one.
That was a long time before any of the bold and brave brands like Bud Light, Adidas or Barclays, which now make such a song and dance about LGBT rights, climbed on board the Pride bandwagon. Early sponsors like Virgin and Smirnoff used their association with Pride to emphasise what they saw as their brands' quirky individualism. God knows what the likes of HSBC and the bloated legion of other corporate sponsors of Pride events now think they are proving by spraying Pride over their branding. Surely it just shows they haven't had an original idea in years.
Pride used to be a party. Now it's a month-long way to spotlight the increasingly crazy demands of an LGBT movement that has badly lost its way. How can anyone have pride in a movement that champions the sterilisation of teenagers, or the silencing of women?
I'm looking forward to the arrival of a more humble gay movement – one that recognises its own faults and doesn't claim the people it represents are any better than anyone else. It should come around soon. There is now a growing backlash against the LGBT lobby. And we all know what Pride comes before.
Malcolm Clark is a TV producer.
To enquire about republishing spiked's content, a right to reply or to request a correction, please contact the managing editor, Viv Regan.