The Bud Light boycott is just the beginning
People are sick of being lectured to by woke corporations.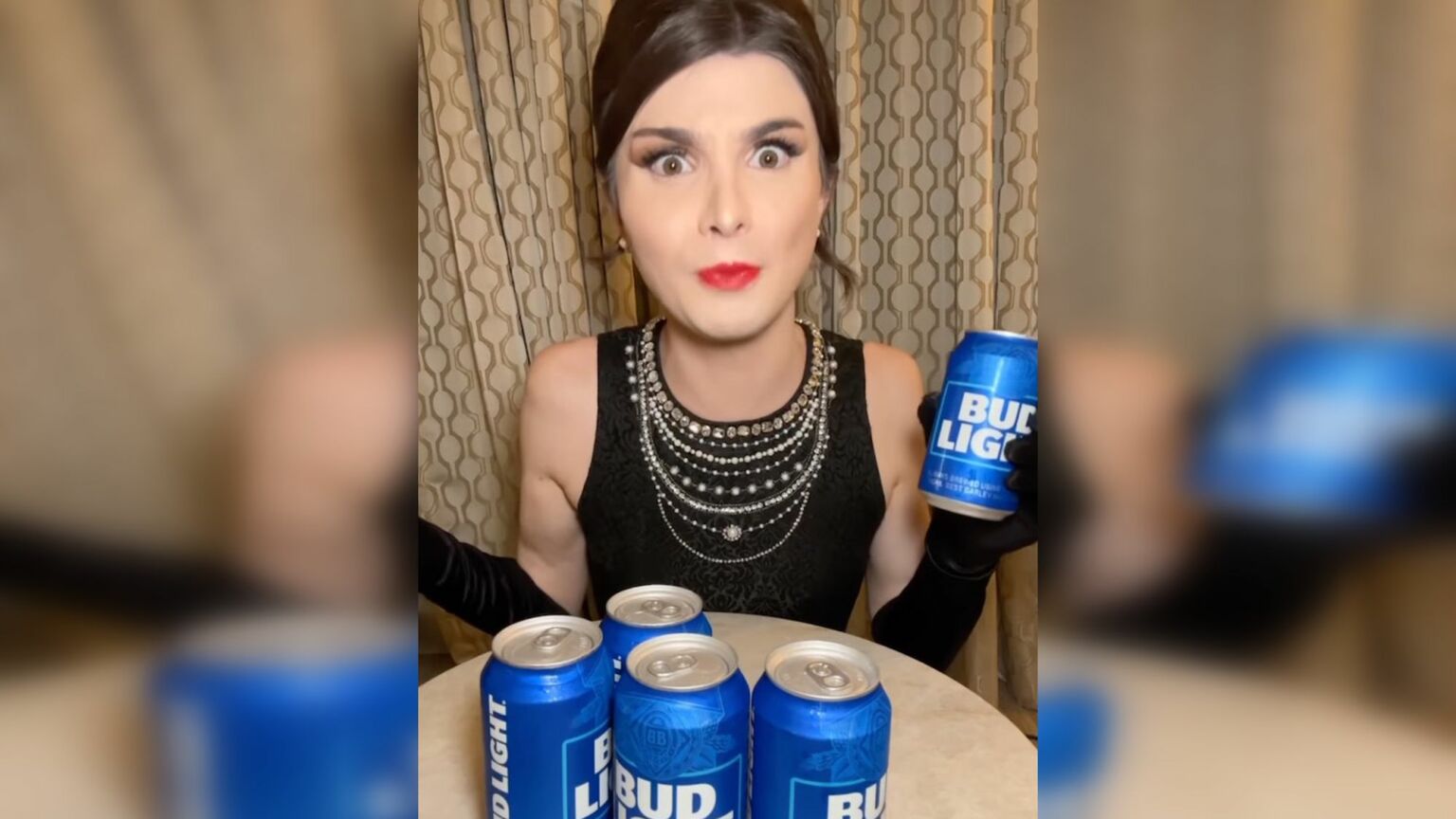 What to make of the Bud Light boycott? What was a few weeks ago dismissed as a conservative tantrum that would go nowhere and soon calm down has turned out to be the most successful consumer boycott of recent years. And in our culture-warring era, in which even booze and ice-cream brands feel compelled to lecture the rest of us about how to think and live, that really is saying something.
If you missed all this – or if, like me, you have been boycotting Bud Light for years on purely flavour and percentage grounds – then let me fill you in.
On 1 April, America's formerly beloved watery beer brand unveiled a new ambassador: transgender TikTok influencer Dylan Mulvaney. As part of a 'March Madness' promotion, Mulvaney was given a ton of money and a personalised Bud Light can in exchange for a short promotional social-media video, sporting his trademark ditsy shtick.
The backlash was swift. Prominent anti-wokesters called for a boycott as reports began to surface of punters snubbing Bud Light en masse. Naturally, the great and good dismissed all this as a big, fat nothingburger. Until now.
According to trade figures, Bud Light's sales outside of hospitality venues fell by a whopping 26 per cent in the week ending 22 April, compared with the same week last year. Meanwhile, sales of rival brands Coors Light and Miller Lite have mysteriously shot up.
Inevitably, this has all been chalked up to the alleged transphobic bigotry of beer drinkers. 'They [are] upset because Mulvaney is transgender', is the oh-so-nuanced take from Vox.
But to suggest that people have stopped drinking Bud Light because Mulvaney is trans is like suggesting liberal rich people who stopped vacationing at Mar-a-Lago post-2016 did so because Donald Trump is white. The point is not how Dylan Mulvaney identifies, but what he says and represents.
Mulvaney has essentially become America's most prominent trans activist – proclaiming to the teeming masses of TikTok that women can have penises, and going to see President Biden to ensure he's fully onboard with subjecting gender-confused teens to irreversible and discredited medical interventions. (He is.)
What people object to about Mulvaney's sudden ubiquity – his celebration in the media and his portfolio of lucrative endorsement deals – is not Mulvaney per se, but the creep of this secular, sexist, biology-denying religion. A religion which they resent being pushed on them and their family. Especially when they're just trying to relax, watch the game and have a beer.
I'm sure many Bud Light punters suspected Mulvaney wasn't chosen for his acting skills or capacity for sinking cans. And they were right.
Just after the ad was released, a clip surfaced of Alissa Heinerscheid, the vice-president of marketing for Bud Light, explaining how she wanted to clean up the brand's 'fratty' image in favour of something more 'inclusive'. And as we all know, 'inclusive' is now code for 'exclusive of anyone who doesn't believe in wacky elite identity politics'.
That clip also went viral and fanned the flames of the boycott. Now Heinerscheid, along with marketing executive Daniel Blake, has been put on leave.
The left-liberals currently mocking this sudden politicisation of consumer brands should remember that the boycotters are not the ones who started this. For years now, corporates have taken it upon themselves to lecture their customers about social and political issues. A pushback of one kind or another was inevitable.
Remember Gillette's post-#MeToo ad, in which it piously informed its customers it is bad to harass women? Or when the UK's Halifax bank introduced pronoun badges for its staff, and told any customers who didn't like it to take their business elsewhere? A few years back, Ben & Jerry's even felt emboldened to tell off the British home secretary over her migration policy. Which was ballsy, given the ice-cream firm's alleged record of mistreating migrant workers.
Now, as various commentators have pointed out, consumer boycotts rarely work and even fewer last. There's every reason to believe this one will peter out, too. Not least because most people have bigger things to worry about. The Very Online right-wingers hailing the Bud Light boycott like it's the new Boston Tea Party really need to get out more.
But there's something undoubtedly positive about this quiet revolt against woke capitalism; against the creep of identitarian activism into every sphere of life; against all the imperious corporations that want to impose their values on everyone else. Long may the pushback continue.
Tom Slater is editor of spiked. Follow him on Twitter: @Tom_Slater_
To enquire about republishing spiked's content, a right to reply or to request a correction, please contact the managing editor, Viv Regan.