The poor are being priced out of the sky
The eco-elites want flying to be the preserve of rich, 'cultured' people like them.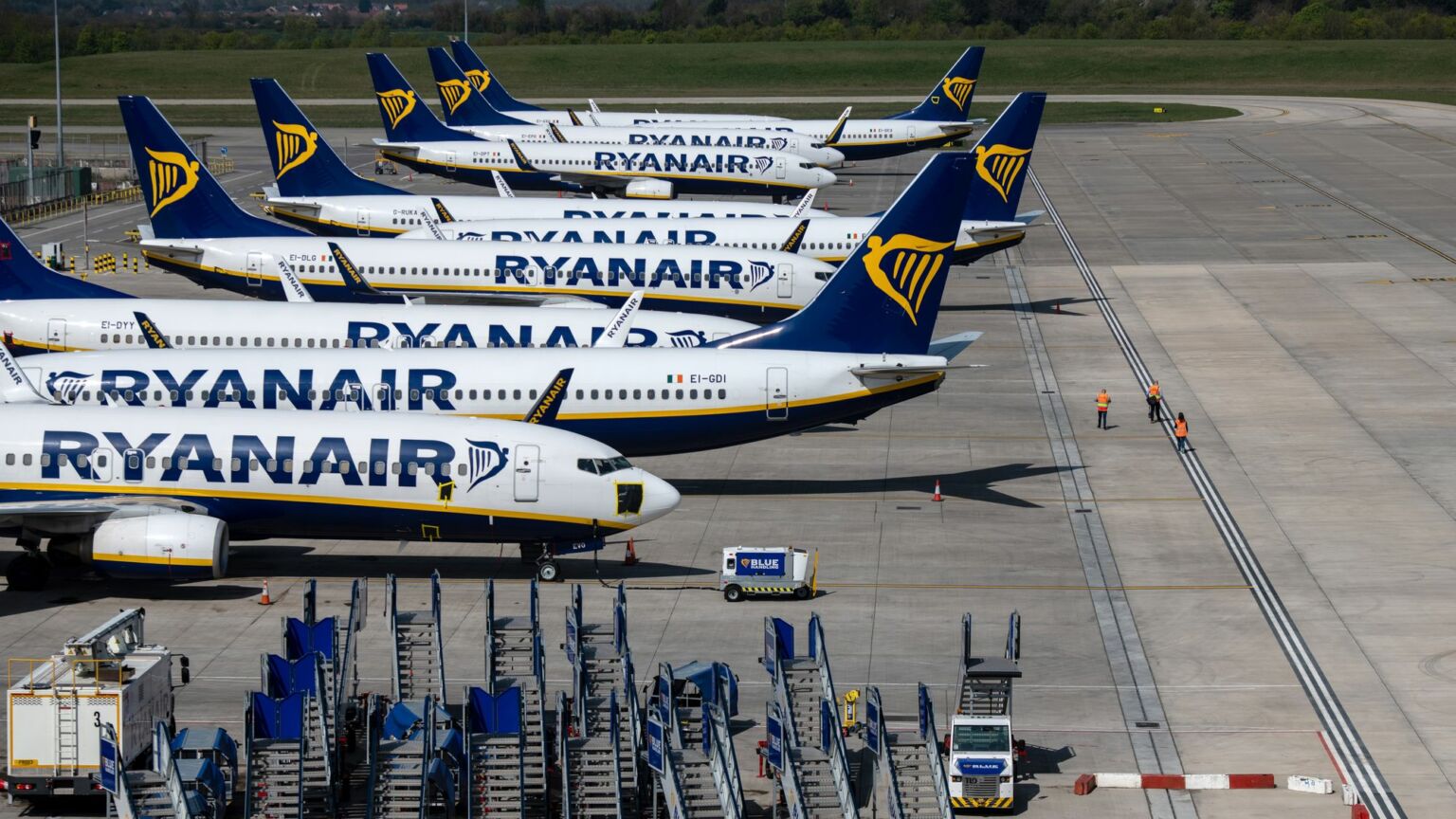 Nothing better illuminates the elitism of the green lobby than its loathing of cheap flights. The eco-aware have sleepless nights thinking about plebs jetting off for two weeks in Magaluf. 'All that pollution for a holiday that involves little more than getting pissed by the pool?', they snottily wonder. Green MP Caroline Lucas once wrung her hands over 'cheap stag nights in Riga' that puke yet more 'emissions' into the air. Commentators tut-tut over 'violent, boozed-up Brits' who enjoy 'debauched weekends' overseas thanks to cheap flying. Plane Stupid – the 2010s anti-flying movement run by plummy greens – condemned the 'binge-flying' of people who choose destinations 'not for their architecture or culture' but because you can 'fly there for 99p and get loaded for a tenner'.
Class disdain drips from every word. The rabble-bashing of flyingphobes echoes the priestly handwringing that greeted the birth of mass tourism in the late 1800s. A 'swarm of intrusive insects' was how one Victorian moralist described the masses who traipsed to Bognor Regis or Land's End for a few days' sweet relief from work. Modern greens are far too PC to call anyone an insect (though an academic journal did say that cheap-flight tourism 'uncannily resembles an auto-immune disease', leaving 'ruin and destruction' in its wake, which isn't much better). But they share with their Victorian forebears an urge to wash away the unsightly masses, whether from beauty spots like Land's End or from the poor, stained skies that can take no more of man's toxins. And they might finally get their way. Cheap flights are in trouble. The poor might have to content themselves with Bognor again.
News outlets are publishing obituaries for cheap flying. 'Are cheap flights a thing of the past?', asked Euro News this month. 'Airfares are soaring in Europe and beyond', it reported. They've leapt by 23.6 per cent in France, 18 per cent in the UK. Bloomberg put it more definitively. 'No more cheap flights is the new reality for air travel', it said last month. 'Jetting off to the Mediterranean' is going to get a whole lot harder, it reported. Not for everyone, though. People of means will still go to Spain, Italy, Greece. It's the minimum-wage classes who will find the door to the world being slammed in their faces. As Bloomberg coyly said, better-off people will be 'able to swallow the extra costs'. A story as old as time.
Why are cheap flights facing so much turbulence? There are various reasons. There's still a pent-up demand to fly following the Covid lockdowns, which is increasing competition for flights, and thus increasing prices. There's inflation. And there's the hike in fuel costs following Russia's invasion of Ukraine. There is something else, too. There's an ideology, a borderline religious belief, that has helped to bring about the expulsion of the poor from the sky. It's called Net Zero. The pressure on airlines to be 'greener' is burdening them with extraordinary costs, and they're passing those costs on to passengers.
Airlines are being instructed to 'decarbonise' in order that the Western world might meet its climate-change targets. New, strict climate-compliance laws are being introduced across Europe, forcing airlines to invest billions in the development of 'sustainable' fuel and eco-friendlier aircraft. The European airline sector has signed up to a plan called Destination 2050. That's the Net Zero cult's Armageddon year – the year by which we must have paid sufficient penance for our sins of industrial hubris if we want to stave off Mother Nature's cruellest punishments. Airlines promise to radically reduce emissions by then. And who will pay? You and me. The International Council on Clean Transportation estimates that flight decarbonisation will cost around $1 trillion, causing ticket prices to bloat by 22 per cent by 2050.
So it is climate-change fanaticism that is pricing the poor out of the sky. Our eco-elites have decided that the freedom of the less well-off to see the world – a freedom only recently won – should be sacrificed to their feverish urge to offset every smidgen of carbon our species emits. The Net Zero drive is regressive taxation dolled up as 'saving the planet'. Whether it's London mayor Sadiq Khan's green toll on diesel drivers, or EU carbon-cutting initiatives that make working life harder for farmers and truckers, or the eco-slaying of cheap flights, Net Zero is a backward, punishing ideology that hits working people hardest. Your right to work, to drive, to engage in the great, glorious pastime of travel – all are being laid lifeless at the altar of Net Zero.
Punitive eco-policies have one aim – to re-engineer the masses. As one eco-travel publication puts it, 'Only an increase in airfare costs will significantly change our behaviour'. 'Our' – who are they kidding? They mean your behaviour. Note the contempt with which they say the word 'cheap'. To them, 'cheap travel' is not only economically cheap – it's morally cheap, too. It is without moral value. They sneer at stag nights in Eastern Europe, as if young men bonding before one of their number commits his entire life to another person is not an important, beautiful part of life. They mock pool holidays in Spain, unaware of how special those weeks are for people who work hard for a living. And they snobbishly assume that every cheap-flight patron is uninterested in 'architecture or culture', which is plainly false. I know people who've seen the art treasures of Florence and the cathedrals of Italy largely thanks to the opening up of air travel to working people and even the poor.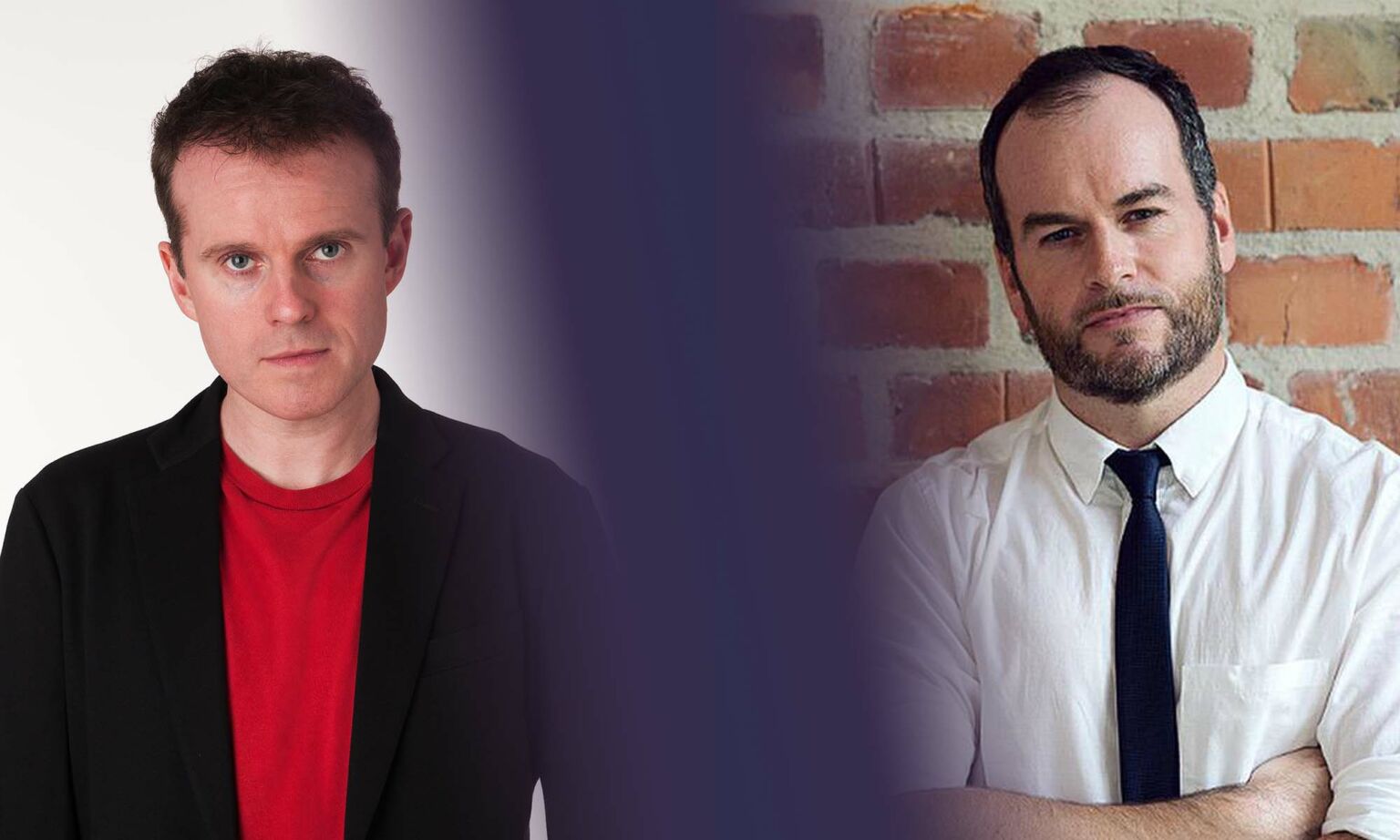 A Heretic's Manifesto – book launch
ZOOM EVENT
Monday 5 June – 7pm to 8pm
Andrew Doyle interviews Brendan O'Neill about his new book. Free for spiked supporters.
To enquire about republishing spiked's content, a right to reply or to request a correction, please contact the managing editor, Viv Regan.