In defence of boozy workplaces
A puritan class of managers is coming for your post-work pint.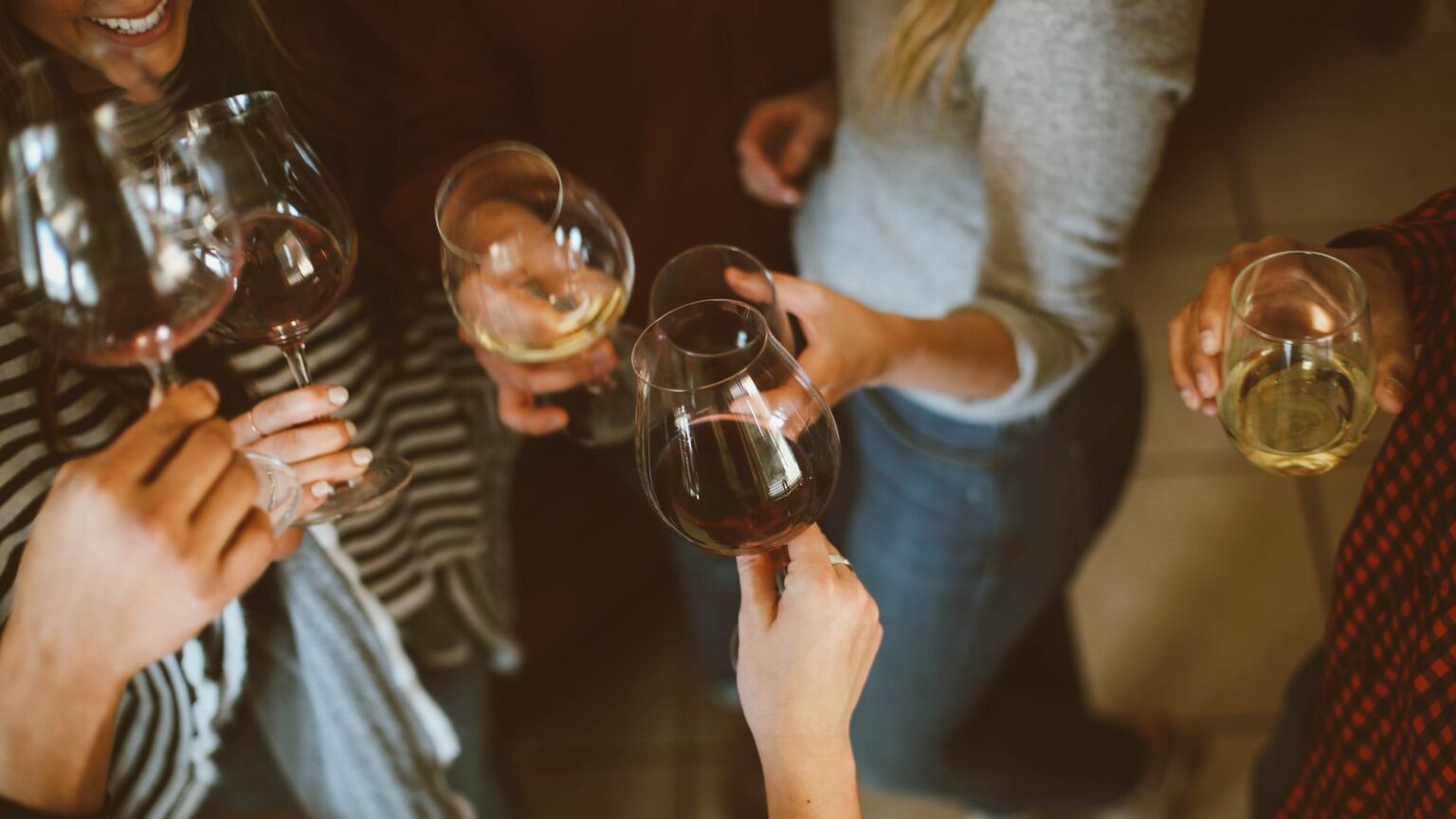 The UK's Chartered Management Institute (CMI) has urged businesses to cut down on the amount of alcohol served at work events. This comes off the back of a survey, published earlier this month, which reported that a third of managers have seen harassment or inappropriate behaviour at work parties. Writing in the Guardian, management expert Stefan Stern warned that 'the use (or abuse) of alcohol at work remains a live issue' in Britain. Workplace drinking, he said, is 'an ugly hangover from the past' and 'perhaps the time has come to draw a line under all this'.
Reading this lamentation, I can't help wondering: who exactly is doing all this partying he talks of? It's unlikely to be the people holding down multiple jobs to cope with the cost-of-living crisis. One in six people in the UK now works a gig-economy job at least once a week, and half of gig workers are holding down permanent full-time work, too. Stern's jeremiad is also out of touch with what British workers want from their workplaces. After Covid abolished small talk for almost two years, according to a survey cited in Metro in March, many employees are now eager to bring back 5pm Friday drinks.
Everything in moderation, of course. Boomers and millennials know all too well that boozing can be taken to extremes in the workplace. Most of us have witnessed, been victims of, or are the culprits of bad behaviour following immoderate imbibing at work dos. This often leads to salacious gossip, torrid headaches and a morning-after dread about what was said, or worse done, amid the merriment. Undoubtedly, too much boozing among co-workers can also lead to fights, reputational damage or extramarital flings. Nor do we want to return to the era of the old boys' networks, where cutting deals during post-work pints gave the thirstiest a leg up the career-ladder.
But the worst excesses to one side, there is surely a slightly merry middle ground to be sought. As someone who has worked in settings where there was no booze at all – not even at Christmas parties – I can say with authority that the alternative to the odd post-work piss-up is a grim and excruciating prospect.
I once worked in an American state with so-called blue laws, where grown adults with grey hair need ID to purchase alcohol, including in supermarkets. This puritanism spilled over to the workplace. My work colleagues spent their days hunched inside grey open-plan cubicles – the workplace equivalent of solitary confinement. They, more than anyone, sorely needed some social lubricant.
I naively expected the annual 'happy holidays' party would provide some welcome respite. I could not have been more wrong. Prior to the 'Secret Santa' gift exchange, all 20 of us seated around the boardroom table were asked to formally introduce ourselves to the co-workers we barely knew. The falsely advertised 'party' literally lasted one hour – scheduled from 12.30pm to 1.30pm. After the longest 60 minutes of my life, I watched my co-workers scurry back to sequester themselves behind their fabric panelled cells, seemingly relieved that the organised fun had finished.
According to Stefan Stern in the Guardian, 'a healthy, productive workplace should not need too many stimulants to function, beyond perhaps caffeine'. But what this misses is that cutting back on alcohol is only the start of the slippery slope towards ever greater puritanism. In splintered, sterile work environments, even caffeinated drinks can be anathema, too. For example, in another US job, a new, socially functioning colleague from Europe made the radical suggestion that we co-workers could all grab a coffee together. This 'totally awesome' idea led to formal email invitations issued by the office administrator, who timetabled the coffee break for one month in advance. Call me uncouth, but I refused to RSVP. Sadly, austere, Americanised ('see the goal!') work environments like this are increasingly colonising British shores.
These anti-social work environments create their own workplace dysfunctions. Even if all you care about is nine-to-five performance, things like communal tea breaks, the odd convivial post-work pint and a Christmas party go a long way to boosting on-the-job performance and reducing staff turnover. Relaxed get-togethers afford co-workers occasions for necessary social exchange (aka gossip), and a chance to talk seriously and creatively about work in a less threatening environment.
Loosening tongues also builds collegiality and contentment. Humans, after all, are social mammals. Research from Oxford University's Saïd Business School shows that colleagues who get along, and who form friendships in the workplace, tend to be more productive. They share networks of information and ideas, and have each other's backs. They're also happier.
Sans the social lubricant, people become isolated, a phenomenon increasingly witnessed in British workplaces. And while Stern's article congratulates young people for turning their backs on booze, perhaps it is no surprise that 18-to-24-year-olds are twice as likely to feel lonely at work than others. An occasional, civilised after-work drink could really help them.
There is no substitute for authentic human relations. At the other end of the scale from the booze-free workplace, there are also far too many workplaces that try to engineer artificial camaraderie, with endless team-building events and group parlour games. Those offices are arguably the most oppressive of them all.
Again, I speak from experience. For example, prior to one colleague's leaving party – hosted on Zoom – my co-workers and I were each requested to take a selfie holding a piece of paper with a single word on it. The uplifting idea was to create a collage of smiley faces with the farewell slogan: 'Goodbye Bob [not his real name], thanks for everything, we LOVE you!!' Having never conversed alone with Bob, either in person or virtually, I nevertheless seemed to draw the short straw. Fulfilling my work duties, in the final photo montage I could be seen – grimacing like a vicar – behind the word 'love'. If there is a moral to this story, it is that some things are more cringeworthy than the occasional office-party faux-pas.
The post-work pint is an institution worth saving.
Charlotte Blease is a research affiliate in digital psychiatry at Harvard Medical School and Uppsala University, Sweden. Follow her on Twitter: @crblease
To enquire about republishing spiked's content, a right to reply or to request a correction, please contact the managing editor, Viv Regan.