The other Bud Light boycott
The Dylan Mulvaney debacle shows why you should never try to appease the trans lobby.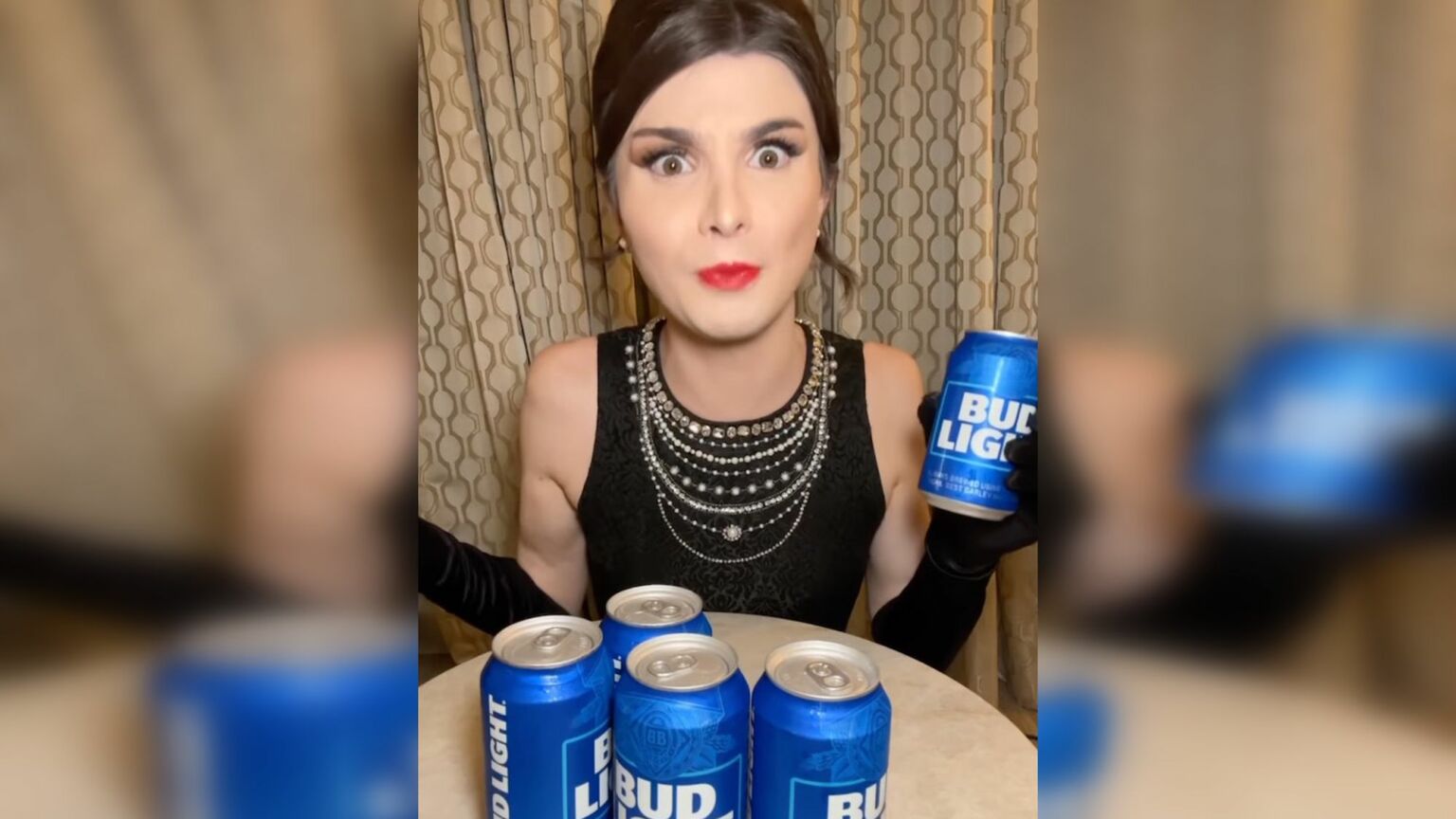 The hubbub of ridiculousness that surrounds Dylan Mulvaney gets sillier with every day that passes. New data from Beer Business Daily reveals that sales of Bud Light, formerly America's bestselling lower-calorie beer, have plummeted in all regions of the US since last month, when it launched its disastrous partnership with the trans TikTok influencer. Following a mass consumer boycott, sales in the Rocky Mountain states are down by a ruinous 29 per cent on last year, though even on the west and east coasts they've taken a hit of 18 per cent and 14 per cent respectively. HSBC has now downgraded the stock of Bud Light's parent company, Anheuser-Busch, to 'hold' status – advising investors not to buy or sell its shares. As Carlos Laboy of HSBC put it earlier this week: 'If Budweiser and Bud Light are iconic American ideas that have long brought consumers together, why did these marketers fail to invite new consumers without alienating the core base of the firm's largest brand?'
That's a polite way of putting it. An association with Mulvaney is a bad move for the best of brands. Somehow Nike, Tampax and Maybelline managed to roll with the punches they took after getting Mulvaney to plug their products. Their 'core base' was not 'alienated', at least not to any noticeable commercial degree. Anheuser-Busch is a different can of worms, as it relies overwhelmingly on men of a slightly different bent to Mulvaney. Following the backlash and slump in sales, Bud Light's vice-president for marketing has taken a leave of absence. Anheuser-Busch CEO Brendan Whitworth has also responded to the controversy, claiming that Bud Light 'never intended to be part of a discussion that divides people'.
Hilariously, Bud Light has now attracted another boycott on a different front. Pink News reports that 'LGBTQ+' bars across Chicago are refusing to stock Bud Light after Whitworth's caveat-heavy statement. ('LGBTQ+' bars are what we used to know as gay pubs, before they were expanded to become inclusive and welcoming of heterosexual men who like to imagine that they are lesbians.)
This move is simultaneously astonishing and utterly predictable. Obviously, it will have little added effect on the falling fortunes of Anheuser-Busch, but it illustrates neatly the total, unquestioning capitulation required by the Keepers of the Rainbow Ring. No doubt, no even-handedness, no carefully chosen words are ever acceptable. Fealty must be sworn and obeisance paid, and only in the exact terms stipulated by the 'community'.
This is a good example of why watching your 'tone' when discussing the gender issue is absolutely pointless. Harry Potter author JK Rowling's initial objection to transgenderism, for example, was positively glowing with benevolence. 'Live your best life in peace and security', she tweeted back in 2019. This was instantaneously translated by the panjandrums of LGBTQ+ as: 'I am coming through the night to knife you all in your beds.' Similarly, UK prime minister Rishi Sunak can't say anything as simple as 'no woman has a penis' without adding a good paragraph's worth of nervy reassurance about compassion and concern for those wanting to 'change their gender'. For this, our perkily polite PM is rewarded with accusations of being a hard-right rabble-rouser. The LGBTQ+ lobby demands that you submit. You must either use its words and its concepts and pledge your full allegiance – or you are the reincarnation of Joseph Goebbels.
Earlier this week, Chicago's Sidetrack bar wrote pompously on Instagram: 'For 41 years Sidetrack has encouraged liquor and beer companies that have wished to garner the LGBTQ+ customer base to actively support our community.' (Reminder – this is a pub.) The idea that anybody in 1982, least of all lesbians and gay men, would have had the slightest truck with the ridiculous notions of 'LGBTQ+' – for example, that straight men who wear wonky mascara are actually lesbians – is deeply silly, for starters.
But Sidetrack didn't stop there. In fluent boilerplate, its post continues: 'Bud Light's recent decision to drop the Dylan Mulvaney campaign, to put on "leave" those who created it, as well as the statement by its CEO, wrongfully validates the position that it is acceptable to acquiesce to the demands of those who do not support the trans community and wish to erase LGBTQ+ visibility.'
And all this stern and serious moral waffle for Dylan Mulvaney – the worst advert for the 'trans community' there could ever be. He is almost the very, very last person you should choose as an ambassador for anything. Whatever stance people might take on the trans issue, Mulvaney in particular – with his hideous mockery of women, far worse than the sexist dinosaurs of old comedy – is someone worth objecting to. (Intriguingly, there remains a possibility that Mulvaney is caught in a trolling trap of his own making. Early on in his journey of 'being a girl', he said that he was performing a 'femme character', as if he was taking the piss, Borat-style.)
Chicago's 2Bears Tavern Uptown went even further, saying that Whitworth's words were 'reprehensible and divisive' and the decision to drop Mulvaney 'shows how little Anheuser-Busch cares about the LGBTQIA+ community'. But is beer really supposed to care? I must admit, I have never expected it to. I've heard of the 'milk of human kindness', but I didn't think that literally referred to actual milk. Feeling let down by fluids, I would suggest, is a non-starter, like shouting 'How could you?!' at a cup of tea.
The facts are simple. Marketing execs at Bud Light mistook loud activists on the internet and 'all the people they know' for reality. Getting Mulvaney to plug Bud Light was the kind of bright idea that, in the saner world of about five minutes ago, would have been stamped on as a potential commercial disaster before it got halfway out of someone's mouth in a brainstorming session.
What the counter-reaction from these 'LGBTQ+ bars' has shown is that you cannot appease these people. If this debacle sends a message to brands, let it be this: there is no need to involve your product with hotly contested political issues – they are not your concern, and you will only end up upsetting everybody. In particular, don't go anywhere near the mania of gender ideology. It is like shaking up a can and then cracking it open in your own face.
Gareth Roberts is a screenwriter and novelist, best known for his work on Doctor Who
To enquire about republishing spiked's content, a right to reply or to request a correction, please contact the managing editor, Viv Regan.