Are we any closer to the truth about the Tavistock?
The UK's notorious gender clinic needs to come clean about its relationship to lobby groups like Mermaids.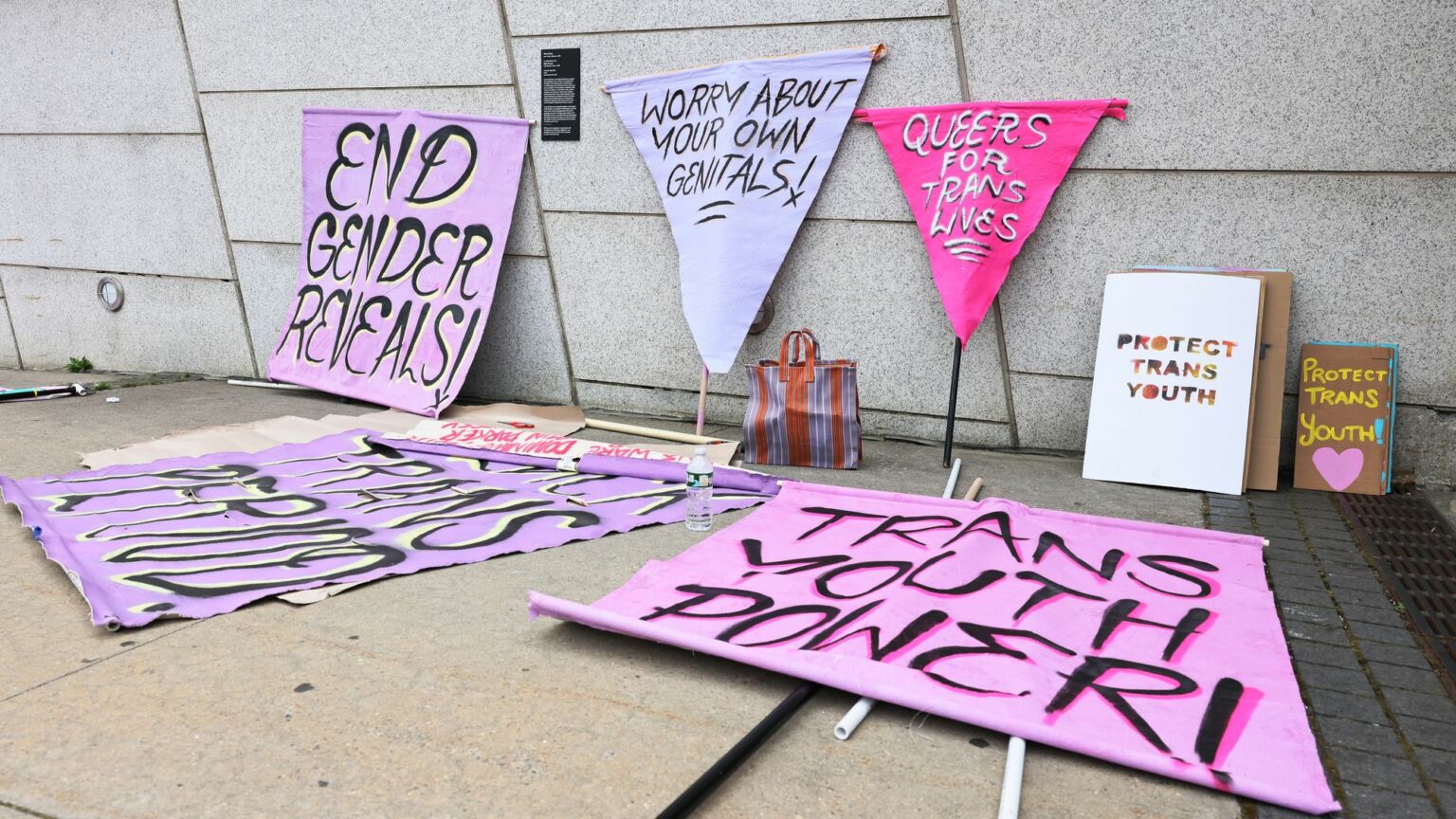 The Tavistock scandal rumbles on. The soon-to-be closed youth gender clinic in London has now been threatened with court action for failing to disclose its relationship to trans-activist charity Mermaids. Mermaids and other trans lobby groups have long been accused of having undue influence over how the Tavistock has treated children who are distressed about their gender.
Last year, a damning interim review by Dr Hillary Cass confirmed that clinicians at the Tavistock were under pressure to 'affirm' children in their 'new' gender – a key demand of trans activists. She also found that some practitioners were too readily prescribing puberty-blocking drugs, without due consideration of the potential harms. As a result of the Cass review, the Tavistock was ordered to close down. It is expected to finally shut its doors later this year.
So, what role might Mermaids have played in this scandal? We could be about to find out. The Information Commissioner's Office (ICO) has ordered the Tavistock and Portman NHS Foundation Trust to release details of its communication with Mermaids. In 2021, a concerned parent made a Freedom of Information request to see what, if any, correspondence there had been between the Tavistock and Mermaids – including emails or minutes of meetings. Initially, the Tavistock refused to comply, arguing that doing so would cause 'a disproportionate or unjustified level of disruption, irritation or distress'. When the ICO asked the Tavistock to justify its refusal, the Tavistock took back its original excuse and instead claimed that there was no relevant information to hand over.
In a judgement published at the end of March, the ICO ruled that the Tavistock most likely does hold information relevant to the request. And if it does not present this information by the end of this week, the Tavistock trust could face a fine for contempt of court.
Whistleblowers at the Tavistock have long tried to warn the public about its relationship with Mermaids. Sue Evans, a mental-health nurse and psychotherapist at the Tavistock between 2003 and 2007, claimed that Mermaids and similar charities were always 'involved in helping formulate the materials that the service used, [and] how to talk about things'.
Another Tavistock whistleblower, Sonia Appleby, also mentioned Mermaids by name during an employment tribunal in 2021. According to Appleby, there were a number of Tavistock staff who were concerned about the influence of Mermaids and similar organisations. Pressure from the trans lobby, she said, had led clinicians to become increasingly ideological. This made them more likely to affirm children in their belief that they were 'born in the wrong body'.
The Tavistock seems keen to keep its relationship with Mermaids under wraps. Perhaps this is no surprise. Mermaids has been embroiled in a number of scandals of its own recently. It has been under investigation by the Charity Commission since last year, following allegations that its staff had been sending chest-binders to teenage girls without their parents' knowledge. Then came allegations that children as young as 13 were being advised on Mermaids' online chatrooms about how to raise money for hormone blockers.
These scandals culminated in the departure of Susie Green as Mermaids' chief executive back in November. Green has now found alternative employment with an online gender-identity clinic called GenderGP, which is known to prescribe puberty blockers and hormones to children as young as 11. A Telegraph investigation has found that it uses a legal loophole to flout NHS guidance on puberty blockers.
Mermaids has also played a critical role in peddling the myth that trans children who are not affirmed in their gender are at risk of suicide. Did clinicians at the Tavistock accept this claim at face value? We do at least know that puberty-blockers were being prescribed at the clinic despite there being no settled science on their long-term effects.
If Mermaids really did have as much influence over the Tavistock as has been suggested, this would confirm that the clinic had been ideologically captured. It would go some way to explaining why the needs and safety of children were so often sidelined, while the demands of the trans lobby were so readily placated.
Whatever the Tavistock ends up disclosing at the end of this week, what is already clear is the very real harm that has been caused by trans ideology. Parents and children alike deserve to know the truth.
Lauren Smith is an editorial assistant at spiked.
To enquire about republishing spiked's content, a right to reply or to request a correction, please contact the managing editor, Viv Regan.