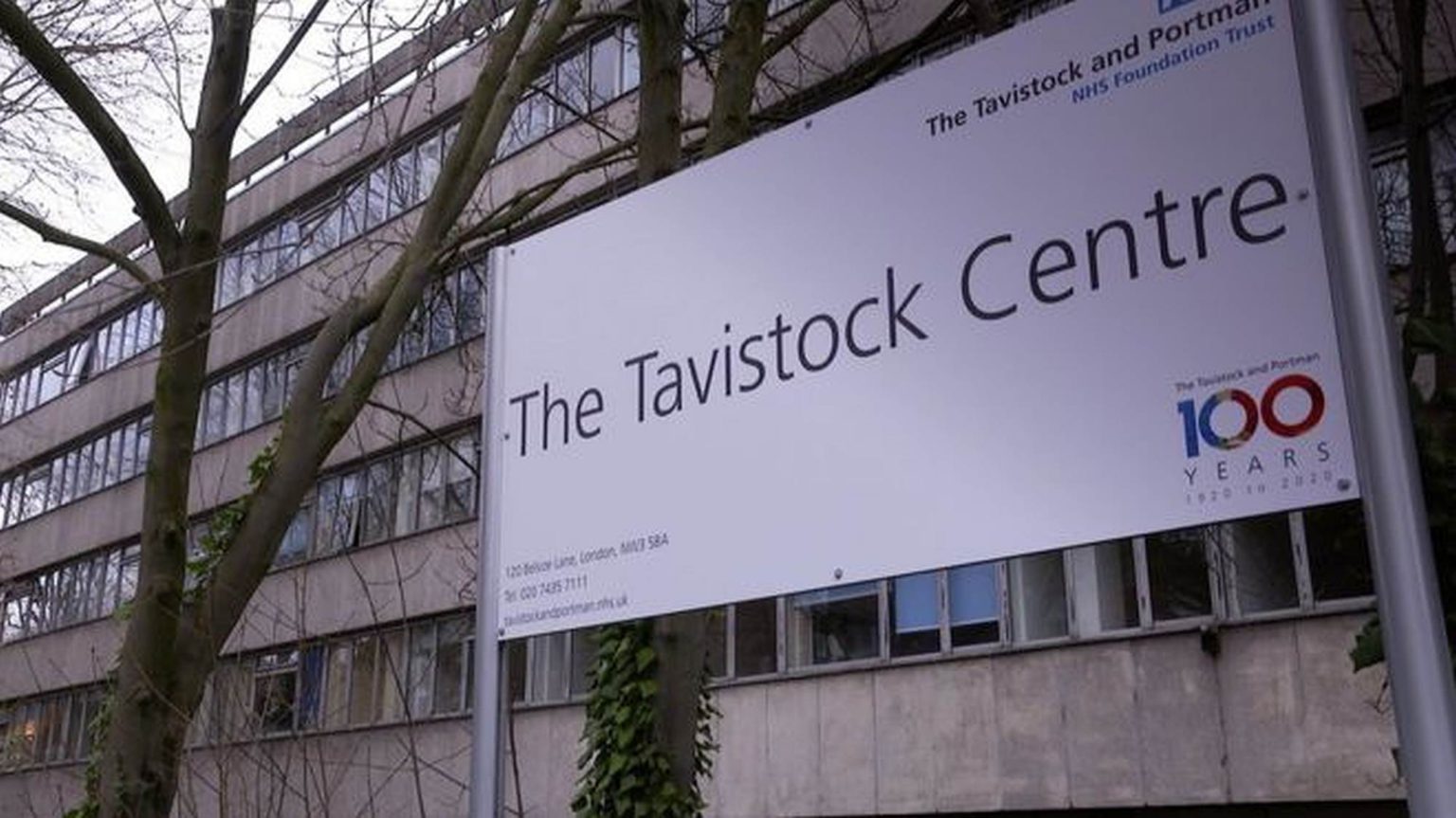 Long-read
What I saw inside the Tavistock
The gender clinic put troubled children on a conveyor belt towards transition and snuffed out internal dissent.
'Not safe' for children. That was the damning official verdict of Dr Hilary Cass, who had been asked to review the NHS's Gender Identity Development Service (GIDS) for young people. In an interim report published last year, Cass explained that clinicians at GIDS, which is part of the Tavistock and Portman NHS Foundation Trust, were under pressure to 'affirm' children's preferred gender identities and were prescribing puberty-blocking drugs that lack an evidence base. Cass's scathing review prompted the NHS to announce that GIDS would close at some point in the near future.
And yet, as The Sunday Times reported last month, GIDS continues to operate and refer children for puberty blockers. Furthermore, there are still 8,000 children on the waiting list. This is a worrying situation given the fact that the clinical approach taken by GIDS is so deeply flawed. And I should know. I resigned as a governor of the Tavistock in 2019 precisely over its refusal to address staff concerns about the inadequate care on offer at its gender clinic.
A fundamentally flawed approach
From my perspective as a psychotherapist, clinical work should be based on observation, outcome monitoring and long-term research. It should involve debate and discussion about the pros and cons of any treatment approach, and it should safeguard against the risk of doing more harm than good in the long term. But that has not been the case at GIDS.
Too often the clinical work there has been informed by ideological beliefs about gender. Too often it has encouraged short-term solutions – for example, puberty blockers – to problems of psychological pain. This approach has long-term costs. It means that young people are consenting to medical pathways that have serious long-term implications.
In my experience, young people presenting with gender dysphoria – a sense that there's a mismatch between their biological sex and their gender identity – usually have complex comorbid difficulties. They could, for example, also be on the autistic spectrum, suffer from anxiety disorders, have a history of trauma or of physical problems. It is dangerous to focus solely on gender-identity issues to the exclusion of other serious problems that an individual may also be struggling with.
Of course, many of these distressed young people will want to believe that all their problems stem from a problem with their gender. That there is one problem with one medical solution. This protects them from feelings of doubt, conflict and confusion. But a child's certainty about suffering from gender dysphoria does not justify putting said child on a medical pathway. On the contrary, an individual being highly certain about needing a specific medical intervention – and one with such long-term consequences – should be seen as a red flag.
There are good reasons why some young people may fixate on a gender issue and desire a medical solution. The transition from childhood to adulthood has always been turbulent. It is a period of great social, physiological and psychological change. And it can lead to an individual feeling that his or her body and mind are out of control. This is one of the psychological attractions of reducing all of one's problems to the issue of gender and seeking out a medical intervention like a puberty blocker. It stops the developmental process that accompanies so much turbulence. However, there is little evidence to suggest that such an intervention helps in the long run.
The problem with gender services
I would argue that the model of care on offer at GIDS does not meet young people's needs. They don't need gender services; they need good children and adolescent mental-health services (CAMHS). These services take a holistic approach. They look at the individual in the broadest possible sense and assess his or her psychological state, including comorbid conditions and family dynamics.
Whatever decisions are made regarding active medical treatment in the long term, a thorough psychotherapeutic and psychiatric assessment is an essential part of helping both the vulnerable young people and their clinical teams make informed decisions about treatment and care. This involves a process of opening up a dialogue with the individual about who he or she is, 'what makes them tick', and what issues he or she may be struggling with. Crucially it involves trying to understand what role the patient believes gender plays in his or her personality. It is also important to register that although they may decide in the long term to transition, they cannot entirely eradicate the biological realities of their natal birth and have to find some way of living with the losses involved. In this way, assessment can help the individual think through the social, psychological and biological implications of medical interventions.
Clinicians need considerable experience and clinical maturity to be able to carry out thorough assessments. One needs to be able to empathise deeply with the individual's confusion, distress and mental pain, yet also maintain adequate distance in order to be able to resist the pressure to join the patient in his or her view that active medical (rather than psychological) intervention is the only solution. Clinicians who resist the pressure to fit in with the demand for concrete solutions often feel unsupported and marginalised in their thinking as it is so much at odds with what is known as a 'gender affirmative approach'.
Unfortunately, CAMHS services are currently overwhelmed and cannot cope with the volume and complexity of cases. Hence, anyone presenting with a gender-identity issue may be referred to specialist services, such as those on offer at GIDS. This means that a therapeutic team ends up focusing on an individual's preoccupation with gender at the expense of other aspects of his or her life and personality. This is a fundamentally flawed approach.
Humans are complicated. Our minds and personality are made up of many different parts that should be seen as a whole, interacting dynamically with different elements of our personalities. A person's issues with gender should not be treated separately from other problems in his or her life, from a difficulty in relating to others to being on the autistic spectrum. The key challenge is working out what bearing these other problems have on an individual's preoccupation with gender.
In my experience, many of the kids presenting with gender dysphoria have pre-existing issues with their identity. These are made worse by anxieties over adult sexuality, sexual relations and the adult world in general. Indeed, many of those presenting with a problem with gender are often gay and suffering from familial or internal homophobia. It is also true that many kids with gender problems do not feel ready for sexuality.
Groupthink at the Tavistock
For too long, too many at the Tavistock have been resisting any questioning of their approach. This is hardly a surprise. Many of those at GIDS remain committed to a shared set of beliefs about gender and identity, which define how they see themselves in relation to the rest of the world. They believe themselves to be part of a progressive group with virtuous principles. And they are determined to hold on to these beliefs, even in the face of evidence that challenges them.
These biases and prejudices partly explain why the Tavistock continues to try to wish away, deny or water down the findings of the Cass review. (A letter from GIDS staff, published on 7 February, is a case in point.) This is because the Cass review doesn't simply criticise certain aspects of care at GIDS, it also challenges the shared beliefs and assumptions of the affirmative model.
The Tavistock's gender clinic has a long history of resisting criticism. Hannah Barnes's impressive new book, Time to Think, which charts the history of the GIDS, provides numerous examples of people raising concerns about the service. All of which were ignored. This started in 2005, when Susan Evans, a nurse therapist at the Tavistock, expressed serious concerns about the speed with which children were being put on medical pathways. This prompted Dr David Taylor, the then medical director of the Tavistock, to produce a report in 2006 calling for more research into the approach of the clinic. Dr Taylor stepped down from his role as medical director soon afterwards, Evans herself left, and the report was largely ignored.
In 2018, Dr David Bell, a consultant psychiatrist and staff governor at the Tavistock, produced another critical report on GIDS. And the Tavistock's board also received a letter from 10 parents of individuals seen by GIDS. Both the report and the letter raised the same concerns as Evans did in 2005 – that the service was failing to provide sufficient psychological evaluation of individuals and was too quick to refer them to a medical pathway. They suggested that GIDS was becoming little more than a medical conveyor belt, with kids being almost routinely prescribed puberty blockers before going on to take cross-sex hormones.
The treatment of Bell's report was telling. Dr Dinesh Sinha, the Tavistock's then medical director, carried out a whitewashing review of GIDS in response to the report. Bell was then denied access to the board of governors meeting at which Sinha's review was to be discussed – despite Bell raising the very questions about GIDS that Sinha's review was due to answer. As a result, Bell's report was effectively dismissed.
This whole episode was symptomatic of the main problem with the Tavistock's attitude towards its gender clinic. GIDS has been seen as too important to fail. And so, time and again, the Tavistock simply dismissed staff concerns. This prompted many to leave GIDS or speak anonymously to the press. But even this failed to bring the clinic's problems to public attention.
What did eventually lead to proper scrutiny of GIDS and its approach was the judicial review – Bell v Tavistock – initiated in 2019 by Susan Evans and 'Mrs A', (the mother of a 15-year-old patient on the GIDS waiting list). This review was then taken over by Keira Bell, a young woman who was born female but had transitioned to male after treatment at GIDS. This review led to the 2020 High Court ruling that under-16s were unlikely to be able to consent to puberty blockers. It also brought huge public attention to the nature of the services offered by GIDS. The government was subsequently forced to bring in Dr Hilary Cass to take an objective look at Tavistock's gender services. And as we now know, she was to share the concerns of many of those who have raised questions about GIDS.
The need for research
Before I resigned my governorship at the Tavistock in 2019, I asked the medical director on the board of governors where the follow-up work was for the children seen by GIDS. I was told that the service did not do any follow-up work. The judges reviewing Bell v Tavistock discovered something similar. They asked the Tavistock if any other research was available on the long-term effects on gender-reassignment treatments, besides the Dutch protocol, a study undertaken in the Netherlands in the 1990s and early 2000s. They were told there was no other research.
Over nearly two decades, GIDS has been providing a controversial treatment to a vulnerable group of children without any evidence base.
The judicial review also asked the Tavistock how many children seen by GIDS were on the autistic spectrum. The Tavistock said it did not collect that data. This should have set alarm bells ringing. As a previous clinical lead of an adult and adolescent services, I had to produce quarterly reports on people referred, including outcome monitoring. GIDS did not feel any compunction to carry out such research and follow-up work.
Perhaps GIDS feared what the research and follow-up might have revealed. From my own experience, I know that many who undergo gender reassignment can endure significant subsequent struggles. During the 1980s, I led a parasuicide service at King's College Hospital, where I treated several individuals who had self-harmed or attempted suicide after gender-reassignment surgery.
These patients had a history of serious and enduring mental illness and personality disorders before developing late-onset gender dysphoria. They were often angry at losing their biological sexual functioning after gender-reassignment surgery. And they felt that psychiatric services had failed to adequately investigate their psychological difficulties and their motivations for pursuing reassignment surgery. A common theme in their presentations was that they had believed physical treatment would remove or resolve the causes of their psychic pain. So when it failed to do so, their disappointment escalated to self-harm and suicidal ideation, as they acted out their resentment and self-hatred in relation to their bodies.
People who start medical transition often experience a feeling of exhilaration in the short term. However we need research and outcome studies to understand what the implications of this medical treatment are in the long term. Furthermore, some individuals can describe feeling disillusioned or worried that they have been rushed through to a medical pathway.
I am not against people transitioning after reaching their age of majority. But I believe that medical transition, which has serious life-long consequences, is too serious a decision to be taken lightly. Especially when it's a decision involving troubled young people.
The GIDS approach has not worked. We need to do better.
Marcus Evans is a psychoanalyst and a former governor at the Tavistock. He is also author, with his wife, Susan Evans, of Gender Dysphoria: A Therapeutic Model for Working with Children, Adolescents and Young Adults.
Picture by: YouTube / BBC.
To enquire about republishing spiked's content, a right to reply or to request a correction, please contact the managing editor, Viv Regan.