Sudan reveals the dangerous incompetence of the British state
Just as in Afghanistan, people are being left and high and dry by useless officials and politicians.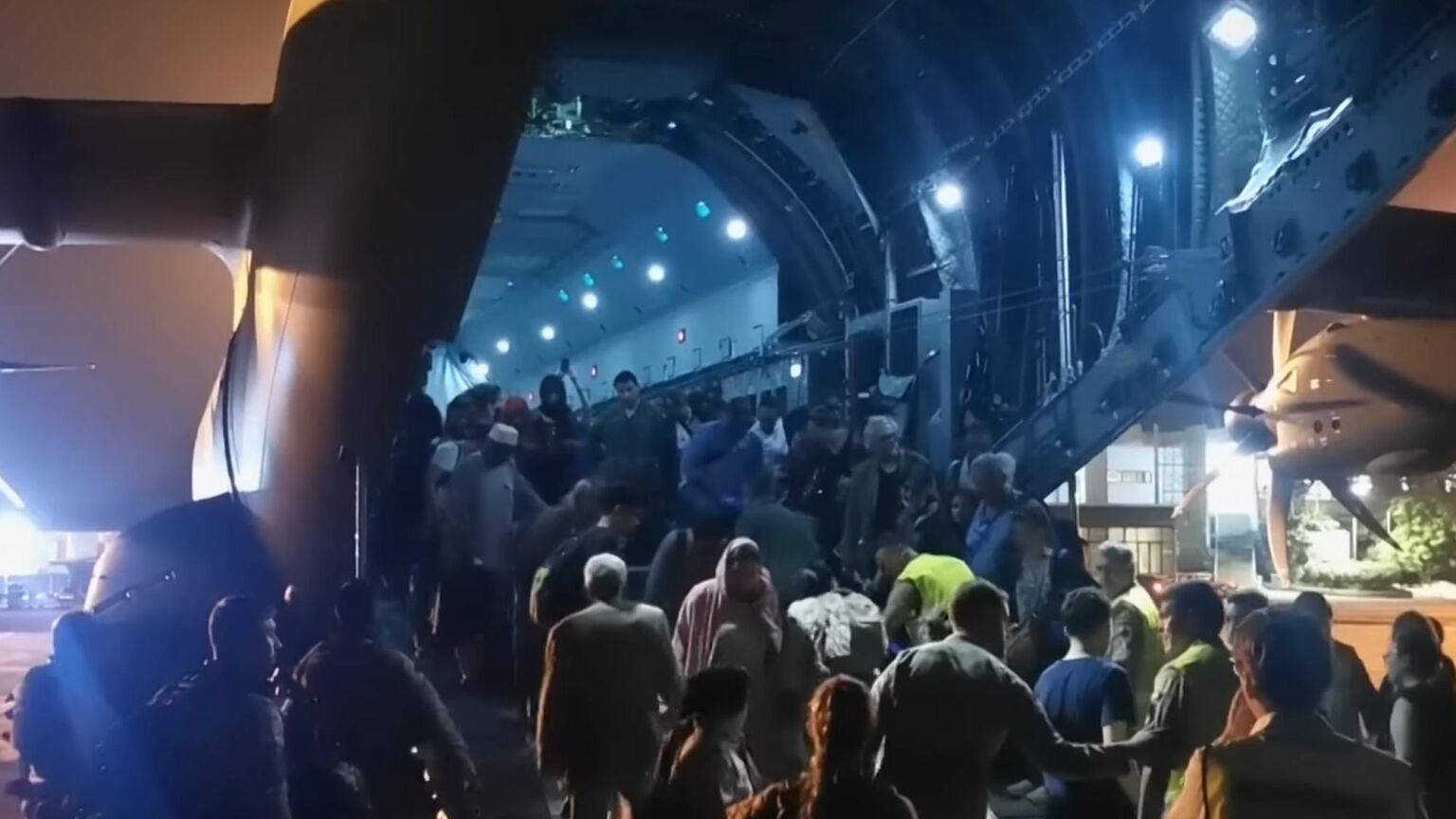 It has been well over a week since fighting broke out in Sudan. Plumes of black smoke are now billowing across the capital, Khartoum, as the two rival military factions at the head of Sudan's military dictatorship battle for control. This is now a nation on the brink of civil war.
One would think that the British state, and the Foreign, Commonwealth and Development Office in particular, would be doing everything it could to protect the lives of the estimated 3,000 to 4,000 Brits in Sudan. Perhaps by ensuring their safe passage to a neighbouring state. Or by evacuating them by air. After all, that is the one of the principal functions of a state – to protect and safeguard its citizens.
But that does not seem to be happening. As Sudan has descended into increasingly violent chaos, the French, German, Dutch and Irish governments have all started trying to evacuate their citizens. But not Britain. Instead of trying to extricate UK nationals from a potential warzone, the Foreign Office has told them to 'shelter in place' – and, when they get a moment, complete a form on the gov.uk website to register their location. Other nations have shown a degree of urgency. Britain has demonstrated its commitment to IT.
The inadequacy of the Foreign Office's response is now becoming clear. British citizens in Sudan report feeling abandoned. Many have been unable to contact anyone at the Foreign Office or the British embassy. Some have been unable to complete the government's online form due to data-protection rules. Even those who have successfully filled in the form say they've received no communication from British officials about what's happening. 'The first five days were ridiculous', William, a teacher, told The Sunday Times. 'I couldn't believe they would continue to not do anything.' Others were equally despairing of the official response. As one woman put it to the BBC, British citizens were 'uniquely without guidance and support'.
This all paints an utterly dismal portrait of the British state and the condition of its civil service. It shows Whitehall's institutional dysfunction, its incompetence and, most worrying of all, civil servants' lack of any real sense of public duty. This is a crisis in which British citizens' lives are at stake. And yet Foreign Office staff seem unable to rise to meet their needs. Last week, Dominic Raab had to step down as a minister after he had supposedly 'bullied' civil servants by being too critical of their work during his time at the Foreign Office. No doubt many Brits in Sudan right now are thinking he hadn't been critical enough.
Indeed, we've now learnt that as fighting erupted on 14 April, Britain's ambassador to Sudan, his deputy and his top security chief were not actually in Sudan at all. They were all here, in Britain. Foreign secretary James Cleverly has claimed that it has been 'invaluable' having them around, working at the London 'crisis-response centre'. Given Britain's wretched 'crisis response' so far, that seems debatable. They would surely have been better able to help Brits stranded in Sudan by being in Sudan themselves.
But helping Brits in Sudan seems to have been the last thing on officials' minds. Indeed, they have seemed far keener on getting fellow officials out of Sudan than on helping ordinary British citizens. This was clear this weekend, when the military evacuated the British embassy while the Foreign Office told UK nationals to stay indoors. It's a move that has only compounded British nationals' sense of abandonment. One British man in Khartoum told the Independent that embassy staff had 'cut and run… ignoring their own advice to stay put'. Another British national sounded a note of despair. 'To tell British citizens to not join [the evacuation] in order for their [embassy] staff to have space is pretty outrageous', she said. 'I think our lives are in really grave danger now'.
There's little doubt that the Foreign Office and other arms of the state have grossly mishandled the crisis in Sudan. There seems to have been little in the way of planning or preparation for an emergency of this kind, despite Sudan being beset by civil conflict for much of its post-independence existence. When fighting erupted just over a week ago, the Foreign Office seemed unable even to communicate with UK nationals, let alone do anything to help them. In the face of a crisis, it has proven clueless.
Arguably, the most depressing aspect of all this is that it is so utterly unsurprising. After all, we've been here before following the withdrawal of US and UK troops from Afghanistan in 2021. That August, as Kabul fell, the frailties, incompetence and disordered decision-making of major parts of the British state were on full, grim display. Plans to evacuate those citizens and British allies at risk of Taliban retribution could have been drawn up in advance, but they weren't. Leaders in Westminster and Whitehall went missing when a massive international crisis should have demanded their full attention. Raab, the then foreign secretary, deserves his share of the blame here. He was on holiday in Crete when the Afghan government collapsed and he remained there for several days as the crisis unfolded. Meanwhile, civil servants continued to work from home and declined overtime, leaving desperate calls and emails unanswered. The result was a chaotic, disorganised and partial evacuation that doubtless cost many lives.
That we're seeing something similar happening again in Sudan, albeit on a smaller scale, is unforgivable. Last summer, parliament's Foreign Affairs Committee delivered a scathing assessment of the state's handling of the Afghanistan crisis, entitled Missing in Action. It seems that over the past 10 months the British state has learnt nothing. It remains missing in action, just when people need it the most.
Tim Black is a spiked columnist.
Picture by: YouTube / The Telegraph.
To enquire about republishing spiked's content, a right to reply or to request a correction, please contact the managing editor, Viv Regan.