The vaccine that could transform Africa
The new malaria jab has the potential to liberate vast swathes of humanity.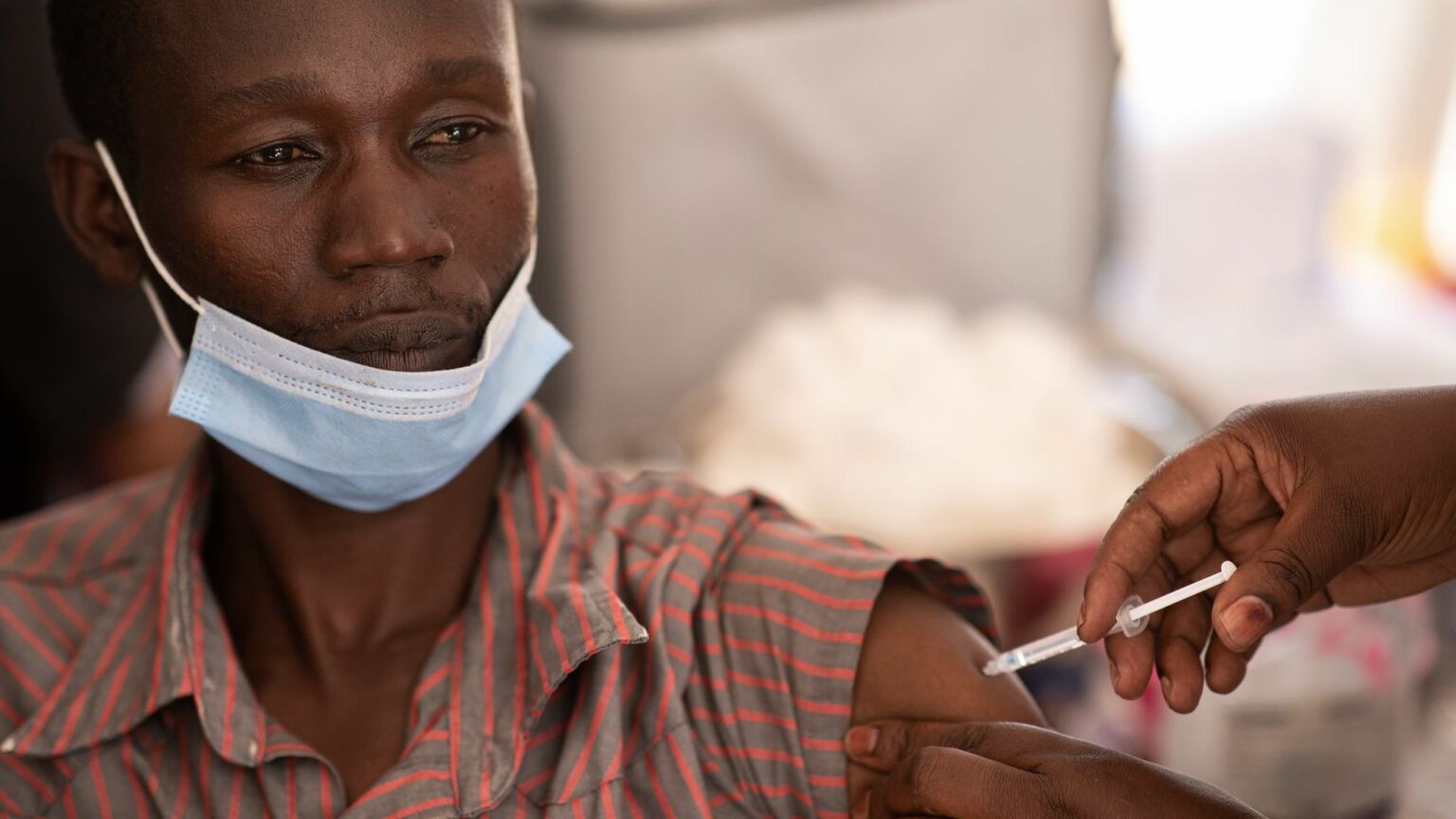 Malaria has long menaced humankind. It accounts for hundreds of thousands of deaths annually, with over 90 per cent of these occurring in Africa. But at long last, we may be about to seize the upper hand in the battle against this deadly disease.
Last week, Ghana announced that it had approved a new malaria vaccine, known as R21. Developed at Oxford's renowned Jenner Institute, R21 is said to be up to 80 per cent effective when given in three initial doses and with a booster a year later.
Make no mistake, this is a potentially history-making development. Records show that a malaria-like disease afflicted both the Ancient Egyptians and the Ancient Greeks. At the time, they thought that there was a connection between the fevers and wet ground. Later civilisations were similarly puzzled by what caused it. Indeed, the word 'malaria' derives from the Italian for 'bad air'.
It was only in the late 19th century that the true source of malaria was identified. French army surgeon Charles Louis Alphonse Laveran observed parasites in the blood of malaria patients while he was working in Algeria in 1880. It wasn't until 1897 that British physician Sir Ronald Ross identified the role played by Anopheles mosquitoes in transmitting the disease between humans. Ross's work led to many of our modern malaria-prevention strategies.
However, developing an effective vaccine for malaria has eluded numerous generations of scientists. There are several reasons for this. Malaria is caused by Plasmodium parasites, which have a complex life cycle involving human and mosquito hosts. When in humans, the parasites go through multiple stages of development, each of which produces different proteins which need different antibodies to target them. So it would be very difficult to develop a single vaccine that would work at all these developmental stages.
Furthermore, there are several species of the Plasmodium parasite, and within each of these species there are numerous strains. As if developing a vaccine that is effective against all these strains weren't difficult enough, malaria parasites have also evolved mechanisms to evade the immune responses triggered by previous infections or vaccines. As a result, we have only been able to make slight, incremental improvements in the prevention and treatment of malaria over the past century. That is, until now.
The R21 vaccine looks like it could be a game-changer. There are similarities between the new R21 vaccine and an already-approved vaccine made by GSK. Both vaccines target the first stage of the parasite's life cycle, intercepting it before it reaches the liver and establishes a foothold in the body. And both are built using a combination of proteins from the malaria parasite and the hepatitis B virus. R21 also has a higher proportion of malaria proteins. This helps the immune system to focus on malaria rather than the hepatitis virus. What's more, R21 can be manufactured on a larger scale and at far lower costs than the GSK vaccine.
Ghana's approval of the vaccine is also hugely politically significant. It has approved R21 before any other country and without the say-so of the World Health Organisation, which is still yet to make a decision on it. Ghana has shown itself willing to take the lead on a hugely important issue. This will surely benefit the whole continent of Africa.
After all, malaria has severely damaged Africa's development. According to the Roll Back Malaria Partnership, malaria can reduce a country's GDP growth by as much as 1.3 per cent per year. It also costs a lot to try to mitigate its impact. Between 2000 and 2016, Sub-Saharan Africa spent nearly $30 billion on malaria control and elimination activities. This figure does not include the additional burden on healthcare systems from malaria-related hospitalisations and treatment costs.
There are further hidden costs, too. Malaria-related absenteeism, at school and at work, has had a debilitating effect on Africa's intellectual and economic development. The Economist estimates that cutting the number of Malaria cases by 75 per cent would yield 14 billion extra work days over two decades. That's the equivalent of Nigeria's current annual labour supply.
Ghana's approval of the R21 vaccine may prove to be a transformative moment. It could help Africa realise its potential in ways we have yet to imagine. If it succeeds in curbing this debilitating disease, this vaccine could end up liberating vast swathes of humanity.
Dr Norman Lewis is managing director of Futures Diagnosis and a visiting research fellow of MCC Brussels.
To enquire about republishing spiked's content, a right to reply or to request a correction, please contact the managing editor, Viv Regan.