How does New Zealand's PM not know what a woman is?
Chris Hipkins was left stunned and speechless when asked to define the word 'woman'.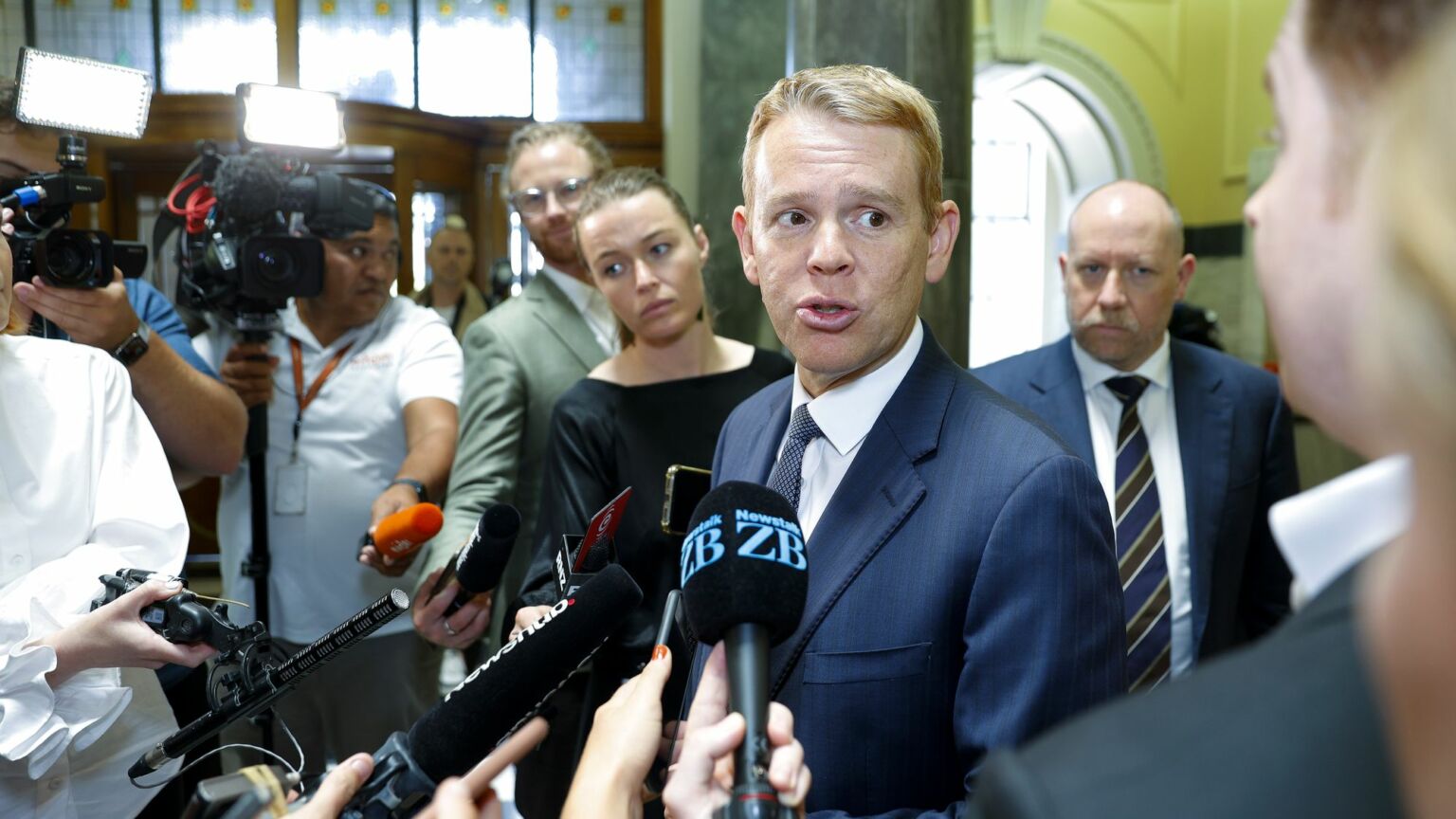 'What is a woman?' This question has become kryptonite to woke Western politicians in recent years. Utter these four words and watch them squirm and writhe before your very eyes, as they search desperately to avoid giving a clear and accurate answer.
Chris Hipkins, the new prime minister of New Zealand, is the latest politician to have been caught in this trap. At a press conference yesterday, journalist Sean Plunket relayed a recent claim made by UK Labour leader Keir Starmer that 99.9 per cent of women don't have a penis. 'How does this government define a woman?', he asked Hipkins.
The @nzlabour Prime Minister @chrishipkins can't define what a woman is.

"I wasn't expecting this question so it's not something I have formulated an answer on."

Not a good look for a leader whose country is more than 50% women.#AdultHumanFemalepic.twitter.com/hkfQqFVvxD

— Rachael Wong (@RachaelWongAus) April 3, 2023
This staggeringly simple question left Hipkins lost for words. 'I… to be honest… That question's come slightly out of the left field, for me', he said. After a long pause, he offered the following definition: 'The biology, sex, gender… people define themselves. People define their own gender.'
When pressed again, Hipkins gave the telling excuse that he had not been expecting the question and so had not had the opportunity to 'pre-formulate' an answer.
What on Earth is going on? Why is such a high-ranking politician unable to answer a school-level biology question?
There are two possible explanations. Most likely is that Hipkins knows precisely what a woman is, but is too terrified to say. He surely knows that to define a woman as a 'biological human female', the correct definition, is to invite accusations of transphobia. It could lead to him being relentlessly hounded by trans extremists and their enablers in the media.
Or perhaps Hipkins is a true believer in the gender cult. Perhaps the prime minister of New Zealand genuinely thinks that biological sex is an outdated irrelevance. Which would logically mean that women's sex-based rights are an irrelevance, too.
The question of 'what is a woman?' is especially pertinent in New Zealand. Just a few weeks ago, women's rights campaigner Kellie-Jay Keen (aka Posie Parker) was attacked at a Let Women Speak rally in Auckland. She was pelted with tomato soup. And she says she feared for her life as she was crushed by a mob of trans activists. At the same rally, an elderly woman was assaulted. These women were shamed, silenced and assaulted because they were willing to say what New Zealand's new prime minister refused to – that there is such a thing as women, and that their rights matter.
So, is Hipkins a coward, or is he a card-carrying subscriber to gender ideology? Either way, his ridiculous comments don't bode well for women's rights in New Zealand.
Fraser Myers is deputy editor at spiked and host of the spiked podcast. Follow him on Twitter: @FraserMyers
To enquire about republishing spiked's content, a right to reply or to request a correction, please contact the managing editor, Viv Regan.