Leave Charles Dickens alone
The BBC's 'reimagining' of Great Expectations speaks to everything wrong with modern telly.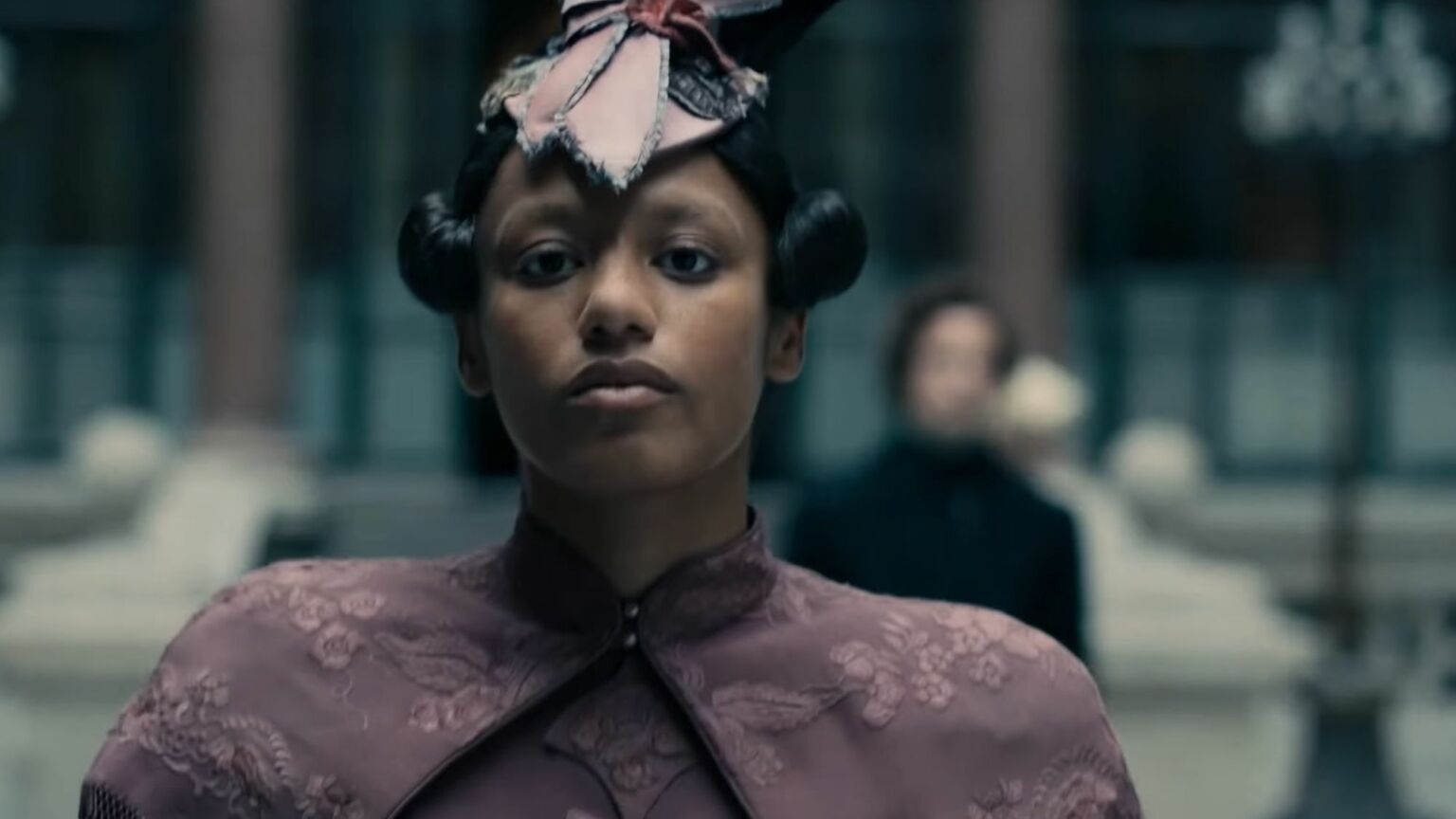 Keen to remind us of just what it does reliably well, when so much of the news has been dominated by its fumbles, stumbles and drops, the BBC has put a great deal of energy and expense into heralding the period drama coming to BBC One this Sunday – a new adaptation of Charles Dickens' Great Expectations.
There are few Victorian novels whose titles so obviously lend themselves to chatbot-level wordplay regarding their anticipated reception. I had tried to resist. But really, are expectations still great? For yet another Dickens parade, with a new set of papier-mâché grotesques riding around on the same old flatbed truck, the same reliable, old diesel reveal chugging away up front? Scanning the press, I sense that the expectations aroused by this coming effort are distinctly meagre.
For one thing, the story – once genuinely shocking when first encountered, featuring perhaps the greatest double plot twist in Victorian fiction – is now so well known, at least in those households inclined to watch drama, that one might as well watch the 1966 World Cup Final in the hopes of a nail-biting finish. Great Expectations has never been out of print, of course, and its TV and film adaptations appear almost to be operating in relay, or tag.
The last lavish BBC production, starring Gillian Anderson and Ray Winstone, was heralded only 12 years ago and is still on BBC iPlayer. There has been at least one high-profile movie since then, starring Helena Bonham-Carter. New ones come around as regularly as a GCSE set text in a multi-child household.
Nor is the idea of 're-imagining' that text very new, of repurposing it to address Britain's chequered past and 'troublesome legacy', rather than Pip's. That 2011 BBC series was scripted by another much-admired period iconoclast, Sarah Phelps, whose signature that approach is. Her 'shabby chic' upcycling of Agatha Christie in 2018 commandeered The ABC Murders to warn about Britain's post-Brexit slide into fascism. It has been a long, slow, miserable slide, I must say. One grows almost impatient for the denouement.
So, how to differentiate? This version of Great Expectations is scripted by Stephen 'Dark' Knight, whose preferred aesthetic is surely borrowed from the Christopher Nolan trilogy of that name. And like the studio consensus on the way to keep Batman palatable in a post-Covid world, he seems to feel that the surest way to revive an overfamiliar icon is to go darker. Darker! DARKER! None, as Nigel Tufnell of Spinal Tap might put it, more dark.
Knight is a very accomplished screenwriter and director. His greatest triumph on TV has been Peaky Blinders. This stars Cillian Murphy as a sort of Corleone of the Grand Union Canal, if I've understood it correctly. It's very successful, especially with Mrs Evans. But more important for his Dickens credentials might be his work with on Taboo in 2017, in which it was Regency London that became Gotham, and Tom Hardy, who starred as Bane in The Dark Knight Rises, who linked the two.
Taboo was certainly at the 'None More Dark' end of the spectrum. Though it was often confusing to the likes of me, who struggled to distinguish much dramatic nuance in the endless pewter of shadow and mud, it was undeniably effective at an ambient level – like a cross between a Hogarth cartoon and a Goth night at the Camden Palace in 1984. I defy anyone – including Taboo's own Wikipedia page – to convince me that the plot made sense. But it was a damn good stew of East End whores, overseas wars and late-stage African witchcraft. And most importantly, it was original.
It seems somewhat retrograde that Knight should be rewarded for having created something so new, by commissioning him to re-armour this old Dickens war horse. It reminds me somewhat of the heart-breaking pride jazz musician Charlie Parker took in being asked to record a series of inoffensive songbook standards by producer Norman Granz, with full orchestral accompaniment, as a reward for his game-changing recordings with his usual small band. Anyway, judging from the promotional materials, Knight's approach seems to be remarkably predictable.
Of course, it is certainly possible in theory, to do something new with Dickens. And no one could object to using him to highlight social injustice. But God, this latest adaptation sounds so dismal, reheating that stew of once surprising and flavoursome ingredients to overcome objections that the network is raiding the most exhausted larder in literary history.
My objection, let me state plainly, is not that the cast is diverse. But I do take issue with the Telegraph describing it as 'refreshingly' diverse. It's not refreshing. It's relentless and has been for some years now. Denzel Washington once starred to great acclaim in a film version of Much Ado About Nothing. That was 30 years ago.
Closer to home, it's been four years now since David Copperfield was played – brilliantly – by Dev Patel, in a genuinely refreshing re-imagining of Dickens' quasi-autobiographical novel. And that really, really worked. True, there was mild discomfort when Copperfield's great aunt, attending his birth, is disgusted to see that he is a boy, yet appears not to notice the arguably more fundamental implications of his appearance. But it was played for laughs and it got them.
Besides, having had the inestimable pleasure of reading David Copperfield in India, 30 years ago, I will say that India was exactly like Dickensian London. And if I were given the chance to write a screenplay, that's where I would set the entire thing.
But whatever. Seeing that Estella has been cast as black, and Magwitch hasn't, is interesting – but I will, for now, say no more on that. We are all – even me – getting used to the idea of a sort of parallel, racially steam-punk 19th-century universe, where a black duchess is no more absurd than Captain Nemo's submarine. If you were to make a Pride and Prejudice now with all the Bennet sisters of the same apparent ethnic heritage, you could probably get funding from the Pioneer Fund.
The weariness comes from the mixture of self-congratulation, and the sense of being shouted at all the time. Oh look, Magwitch doesn't 'utter an oath'. He actually swears! Does this offend you? Does this shock you? Does this upset all your fragile preconceptions, your safe compartmentalisations, that it's history, it couldn't happen here? No. And please. Unhand my coat and stop breathing in my eyes. You are standing on my foot.
Despite all this, I hope it does well. This might sound insincere but I really do. I want the BBC to catch a break and thrive. I hope my family watches it, I hope it attracts a strong following, I hope it wins – and deserves – awards. And of course, I hope it encourages a few people to read the book – the opening passages of which, in particular, are matched for colour and flavour and verve by very few works in the English language. In Dickens himself, they are second only to the first few paragraphs of Bleak House, which should be learned by heart, like a prayer.
I just wish the BBC would try less desperately, less tragically hard, to appeal to those who just don't give a damn about it either way, and won't even notice when it's gone.
And instead, I suppose I wish that as an older viewer, one occasionally felt wanted. It would be nice if the BBC appeared more enthusiastic to make programmes – or 'content' – for the people who already love it, who have grown up loving it, whose lives have been stitched together by it, but whose loyalty is now stretched so dreadfully thin. The same people who are dismayed by the cuts to classical music, for instance, when surely it is Radio 1 that is redundant in the modern commercial universe?
I'm not saying that every Sunday evening drama should feature a country vet, or doctor, or amiable yet insightful priest. But the BBC needn't endlessly dig up our old and much-revered past and spit quite so vigorously in its face.
Like any good columnist, I am now wondering whether the BBC is like Miss Havisham, brandishing this new series like an Estella to make the British public confused, wounded and sad. Or maybe it is like Pip himself, forever looking for love in all the wrong places. And wasting his gratitude and subordination on those who deserve it not.
Or perhaps I should defer to the masters of the pun, after all – the small high-street business, specifically that south London fireplace retailer, Grate Expectations. At the end of the day, it's all just a brief glow to warm your hands in front of on a Sunday night. And we'll sweep out the ashes in the morning.
Simon Evans is a spiked columnist and stand-up comedian.
Picture by: YouTube / BBC Trailers.
To enquire about republishing spiked's content, a right to reply or to request a correction, please contact the managing editor, Viv Regan.