This was a woke putsch against the BBC
The Lineker rebellion was an elite power-grab, not a fight for free speech.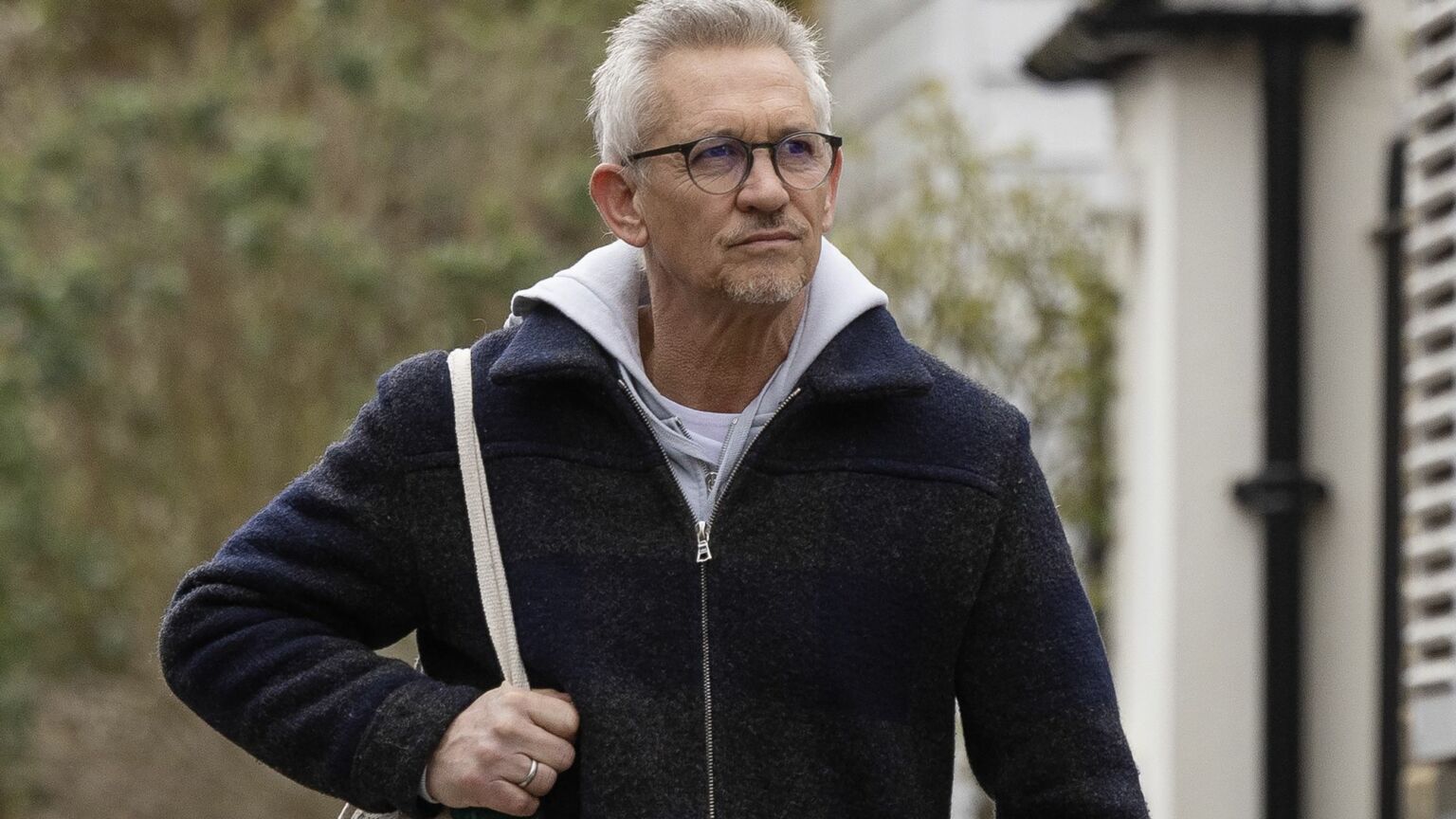 I see that all the people who've spent the past few years insisting cancel culture doesn't exist are now blubbing over cancel culture. They've put down their pitchforks, doused their torches, taken a break from demanding the censure of every witch who misgenders Sam Smith and every child who scuffs a page of the Koran, and decided not only that cancellation is real but that it's bad, too. The Gary Lineker affair – now that's cancel culture, these Johnny Come Latelys to liberty are saying.
And they're right. This was cancel culture. Not against Lineker, though. Not against their favourite woke millionaire. Not against that sainted spokesperson for the oppressed, like asylum-seekers and Guardian-reading Remoaners in Hampstead. No, against the BBC.
Every now and then, the media representation of an event is so off, so estranged from reality, that I find myself wondering if they've all gone mad. Or if perhaps I have. L'affaire Lineker is one such story. It's presented to us as a brave battle for freedom of conscience waged by the 'hero' Gary Lineker. As a showdown between the 'decent and the popular' – that's Lineker and his barmy army of middle-class cheerleaders – and 'indecent populists': the government, the gammon, the usual. Even as a class rebellion – witness the branding of any Beeb sports presenter who dared to go on air as a 'scab' and the hailing of Lineker as a legendary defier of the boss class. His blow to BBC management is a 'powerful victory for strike action', yelped Owen Jones, as if a few overpaid sports brats flouncing off the airwaves was the Battle of Orgreave Part 2.
The wrongness of these takes seems almost pathological to me. To my mind, what we've just witnessed is a woke putsch against the BBC. An insurrection of the privileged against the public broadcaster. A middle-class coup against the Beeb's longstanding institution of impartiality. What started as a scuffle between the Match of the Day host and his higher-ups morphed into clash between the broader cultural elite that believes its ideologies should be the dominant ones – everywhere, always – and a bruised national broadcaster faintly pleading: 'Not here, though. Not on our impartial airwaves. Please.'
The Beeb's climbdown in the Lineker scandal suggests the self-serving insurgents have won, scoring yet another victory for their political dogma and cultural clout and a blow, in this case, to the ideal of having a nationally funded neutral broadcaster. Cue the further colonisation of the institutions by the woke and the shrinking of the space for different or just non-ideological ways of thinking. Cancel culture indeed.
There are two reasons we can be confident that the Lineker revolt – by which I mean not only Gary and Co's refusal to go on air but also the gushing support they won from the political clerisy – was not about freedom of speech. The first is the obvious one: these people don't believe in freedom of speech. At all. As Tom Slater wrote on spiked last week, they've either shrugged their shoulders or rubbed their hands in glee over recent acts of cancel culture. From that poor autistic schoolkid suspended for 'mishandling' a Koran to the women threatened with rape and death for saying 'Men aren't women', most of the Lineker-loving converts to free speech said nothing. Seems they're fine with women and children being persecuted for blasphemy, but not with a rich sports presenter being told to tweet less.
Indeed, when that other BBC stalwart Jenni Murray was reprimanded by her bosses for wading into TERF territory, they were schtum. They want BBC presenters to have the freedom to liken the Tories to fascists but not to say that if you have a cock and balls you're a fella. That's because it isn't freedom they're defending at all – it's the further institutionalisation of their own correct-think, of their illiberal ideologies.
The second reason the Lineker revolt is clearly not a struggle for the liberty to utter is because it's just so riddled with intolerance. It feels more puritanical than liberal. That's the dark irony in all this – the unforgiving mob mentality of cancel culture has been more in evidence in the pro-Lineker camp than in the Beeb's agitation with Lineker's anti-Tory tweets. Yes, the BBC overreacted. My quaint, old-fashioned belief is that no one should be sacked for expressing a political view. Even people at the Beeb. There are surely calmer, more liberal ways for BBC bosses to sort these things out. But for frothing anger at other people's views, for that dark urge to silence wrongthink, you need to look to the pro-Lineker agitators, not the Beeb.
The vibe of the witch-hunt swirls around the Lineker revolt. Profane St Gary and you're in trouble. When the BBC's senior football reporter, Ian Dennis, decided to carry on working, he was roundly demonised as a 'scab' by the Twitterati. He had to disable his Twitter replies. Other sports presenters felt 'targeted' too, reports The Times. A cloud of fear descended on the BBC sports department. Some were 'afraid to be the first presenter to appear on-air', lest they likewise be mauled by middle-class scab-hunters. The shelving of some sports shows, after big-name presenters walked out, was not 'unanimously supported' by staff. But what could they do? What could they say? They knew that if they spoke out they'd be mobbed by media-studies grads who think screaming 'FASCIST' at people online is the modern equivalent of joining the International Brigades.
Workers feeling threatened into silence? That's cancel culture, no? This isn't the first time privileged pseudo-lefty youths have cosplayed as working-class radicals to silence people. Spotify staff likewise used the language of 'strikes' when they threw their tantrum demanding that Joe Rogan be No Platformed. Privileged young members of the new elite appropriating the lingo of trade unionism to pursue their petty, censorious agendas is a new low. Their belief that Lineker and Co's foot-stomping was a 'strike' against corporate interests confirms how utterly they've lost touch with reason. If Lineker's a class radical, Rachel Dolezal's a Black Panther.
The liberal elite's putsch against the Beeb doesn't only have the feel of a witch-hunt – it could have the consequences of one, too. The chattering class has pretty squarely conquered the BBC in this clash. Lineker's a 'conquering hero', as one headline put it. The democratic ideal of impartial broadcasting that serves the entire public, not just the sharp-elbowed, well-connected sections of it, has been badly wounded. The Lineker-loving influencers instinctively recognise that this affair has benefitted their class and its creeds at the expense of the broader public. That's why some are crowing over the body blow this revolt has dealt to 'indecent populists'. Because their true aim is not to defend freedom of speech or public broadcasting, but to further elevate what they view as correct thought, as so faithfully embodied in the anti-Brexit, anti-Tory, anti-gammon worldview of Mr Lineker.
A cancellation has occurred, there's no doubt about that. Not of Gaz, though – of you.
Brendan O'Neill is spiked's chief political writer and host of the spiked podcast, The Brendan O'Neill Show. Subscribe to the podcast here. And find Brendan on Instagram: @burntoakboy
To enquire about republishing spiked's content, a right to reply or to request a correction, please contact the managing editor, Viv Regan.