Fiona Bruce: monstered for being impartial
The presenter has been forced to step down from a charity role because she dared to uphold BBC standards.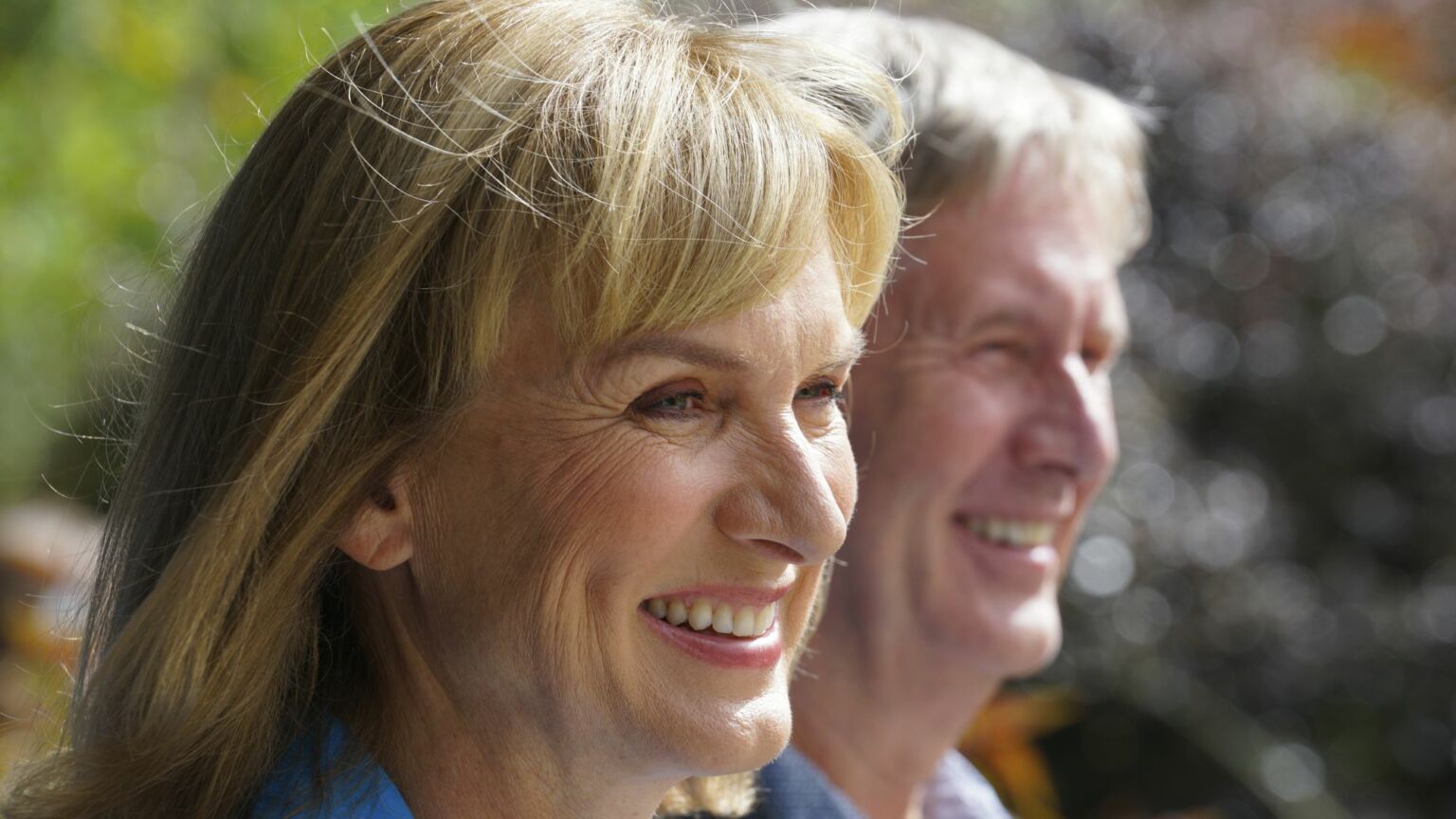 What on Earth is going on at the BBC? On the same day that Match of the Day pundit Gary Lineker was reinstated after potentially breaching BBC impartiality guidelines, Question Time presenter Fiona Bruce was pressured into resigning from a charity role for upholding the BBC's impartiality rules.
This is the utterly mad story of Bruce's resignation as an ambassador for the domestic-violence charity, Refuge. She was effectively forced out yesterday following claims that she had 'minimised' the issue of domestic violence on last week's Question Time. In reality, Bruce simply provided some vital and legally necessary context to serious allegations of domestic abuse made by a panellist.
During a debate about the prospect of Stanley Johnson (the seemingly ubiquitous father of Boris) gaining a knighthood, journalist Yasmin Alibhai-Brown accused Johnson Sr of being a 'wife-beater'. Bruce, seemingly under instruction from Question Time producers, intervened to provide some context. She pointed out that Johnson's ex-wife said he had 'broken her nose and that she'd ended up in hospital as a result'. She then added the following disclaimer: 'Stanley Johnson has not commented publicly on that. Friends of his have said it did happen, it was a one-off.'
In making these remarks, Bruce was acting as a neutral arbiter. She added some important additional context to clarify Alibhai-Brown's 'wife-beater' comment, and reminded the audience that he would likely contest the allegations. This is standard journalistic practice – especially when the allegations are so serious. It is precisely how a BBC presenter committed to impartiality should chair a debate.
But the Twitterati do not want an impartial BBC. They want a BBC that will repeat their own worldview back at them. In fact, as the Bruce Twitterstorm makes clear, they see BBC impartiality as a form of bias – as giving undue weight to views or facts they don't approve of. And so, for contextualising Johnson's allegations, Bruce now stands accused of being a Tory stooge, of being part of a right-wing stitch-up of the BBC, and of being an exemplar of a 'feudal' elite defending one of its own.
Maddest of all, for repeating the claim that Johnson's alleged 'wife-beating' might have been a 'one-off', Bruce has been accused of minimising the reality of domestic violence, by social-media hotheads and apparently serious charities alike. Women's Aid called Bruce's clarifications 'unnecessary and irresponsible'. Refuge, the charity with whom Bruce had worked for over 25 years, at least acknowledged that it was unlikely she intended to trivialise domestic abuse. It even accepted that 'the words were not Fiona's own and were words she was legally obliged to read out', but it still wanted her gone anyway. 'This does not lessen their impact and we cannot lose sight of that', Refuge said in a statement, after accepting her resignation.
Such is the cruel irrationality of cancel culture that even those who know Bruce to be in the right are willing to abandon her to the wolves at the slightest hint of controversy. Similarly, friends of Bruce have accused the BBC of 'hanging her out to dry' and failing to defend her robustly against the mob.
The Fiona Bruce furore paints a damning picture of our media. It shows that upholding impartiality and striving for balance are no longer considered ideals for journalists to strive for, even at our public broadcaster. Instead, fairness, balance and objectivity are now sins to be punished. It is a truly depressing episode.
Fraser Myers is deputy editor at spiked and host of the spiked podcast. Follow him on Twitter: @FraserMyers
To enquire about republishing spiked's content, a right to reply or to request a correction, please contact the managing editor, Viv Regan.