Those arrests for 'silent prayer' are not all they seem
Anti-choice activists are provoking arrest in order to discredit buffer zones around abortion clinics.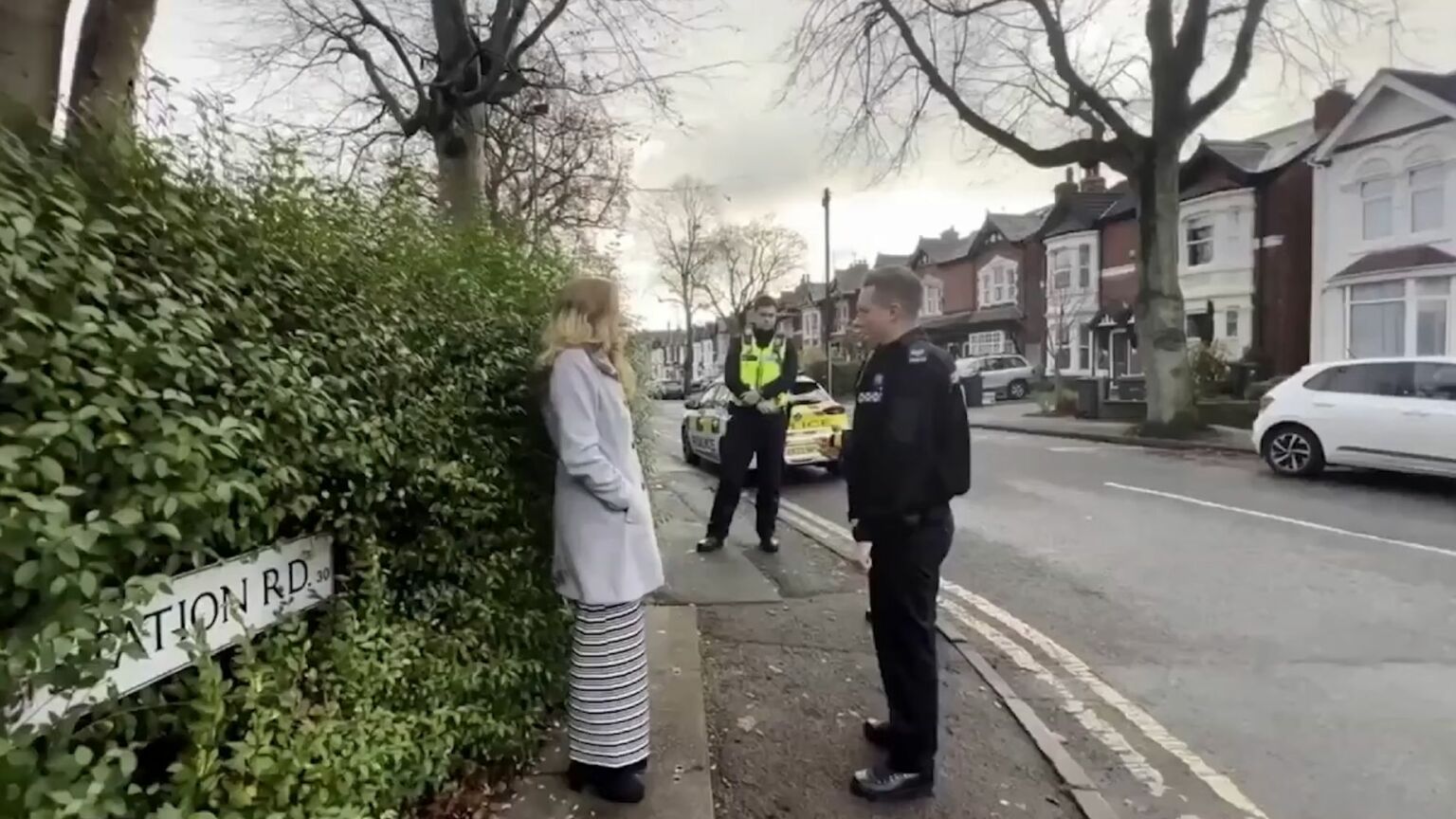 Isabel Vaughan-Spruce, who was arrested last year while praying outside an abortion clinic in Birmingham in the UK, was acquitted in court last week. Since a video of her arrest went viral, she has become a poster-girl for those who believe 'buffer zones' around abortion services are an assault on liberty.
Call me a cynic, but Vaughan-Spruce's case has all the hallmarks of a publicity stunt. Although much of the media coverage has portrayed her as simply a 'Catholic woman', Vaughan-Spruce is, in fact, the former co-director of the anti-abortion group, March for Life UK.
Then there is the fact the arrest was filmed, suggesting there was little spontaneous about the encounter. The video was rapidly posted on social media and duly picked up in the press. In the US, the New York Post and Fox News described it as 'terrifying' – evidence perhaps that Britain is fast becoming a police state, intent on persecuting Christians for praying in public.
Clearly, it is not for me, even as a former Sunday-school teacher, to tell people how or where they should pray. Although, as I remember, Jesus did have some strong views on this: 'When thou prayest, thou shalt not be as the hypocrites are: for they love to pray standing… in the corners of streets, that they may be seen of men' (Matthew 6:5-8). Here, Jesus was criticising those who pray to be seen praying by others. Prayer, for followers of Jesus, is supposed to represent a private communion with God, not a public display of religiosity.
Vaughan-Spruce has given us a casebook example of prayer for show. This was less a personal communion with God than a performance. More than that, the purpose of this performance was surely to be filmed being arrested. If not for that, then why the cameraman?
More telling was the lack of celebration among anti-abortion activists when her charges were dropped at the beginning of February. The criminal-justice system recognised that criminalising someone for praying was not a good look. Common sense prevailed. But instead of welcoming this development, Vaughan-Spruce decided to pursue the matter in court. In this, she was backed by the Christian group, the Alliance Defending Freedom (ADF).
Within days of Vaughan-Spruce's charges being dropped, another case appeared, also backed by the ADF. Fr Sean Gough felt driven to pray, accompanied by a photographer, bang in the middle of that now notorious Birmingham abortion-clinic buffer zone. Helpfully, he also held up a large placard describing what he was doing: 'Praying for freedom of speech.' He was also photographed beside his car, which displayed a sizeable 'Unborn Lives Matter' sticker.
The police initially charged him for violating the buffer-zone rules on four counts. But then, as in Vaughan-Spruce's case, they dropped the charges. Nevertheless, Gough was also determined to have his day in court. The ADF launched a nationwide campaign around him. Predictably, he was acquitted.
Adam Smith-Connor, an army veteran, is another ADF poster-boy. He runs an anti-abortion group in Southampton. But there is no buffer zone in Southampton, so he could have prayed there to his heart's content. Instead, he travelled 30 miles or so along the coast to Bournemouth, which does have a buffer zone and where he was arrested. If I were a betting woman, I would put money on his charges being dropped, too. And I suspect there will be many more cases of silent prayer / protest arrests outside abortion clinics in the coming months.
In many ways, I think this is a fair enough game for anti-abortion activists to play. Most activists have tried it. In my street-protesting days, I too successfully provoked officers into arresting me while out protesting. I whiled away many tedious hours in police detention by rehearsing the statements I would make on release. Publicity was the point.
What I object to is not so much these tactics per se, but the suggestion that public prayer has now become a criminal act, thanks to the rise of buffer zones.
As should be obvious, the primary goal of anti-abortion activists is not greater 'free speech', but to prevent women from accessing abortion services. When activists 'protest' outside clinics, they often cause distress to women seeking treatment, while disrupting healthcare services. Buffer zones have arisen in response to this problem.
The reason 'prayer' is proscribed in buffer zones is because it has long been weaponised by anti-choice activists. In the past, 'prayers' would be chanted outside clinic windows. And prayer cards and rosaries would be thrust at women entering clinics. These were transparent attempts to stop women from exercising their right to access abortion. When anti-abortion activists say they want the right to pray, this is what they really mean.
Of course, in an ideal world, we would not need to involve the police in these matters. But as the video of Vaughan-Spruce's arrest shows, anti-abortion activists tend not to move on when asked to do so voluntarily. An arrest then becomes inevitable. Indeed, this is precisely what these protesters want to happen.
As the court verdicts have shown, the arrest of these anti-abortion activists is not the first step towards the persecution of prayer. There are many threats to free speech in Britain, but buffer zones around abortion clinics are not one of them.
Picture by: YouTube / New York Post.
To enquire about republishing spiked's content, a right to reply or to request a correction, please contact the managing editor, Viv Regan.