Why we need buffer zones
Abortion clinics are no place for political protests.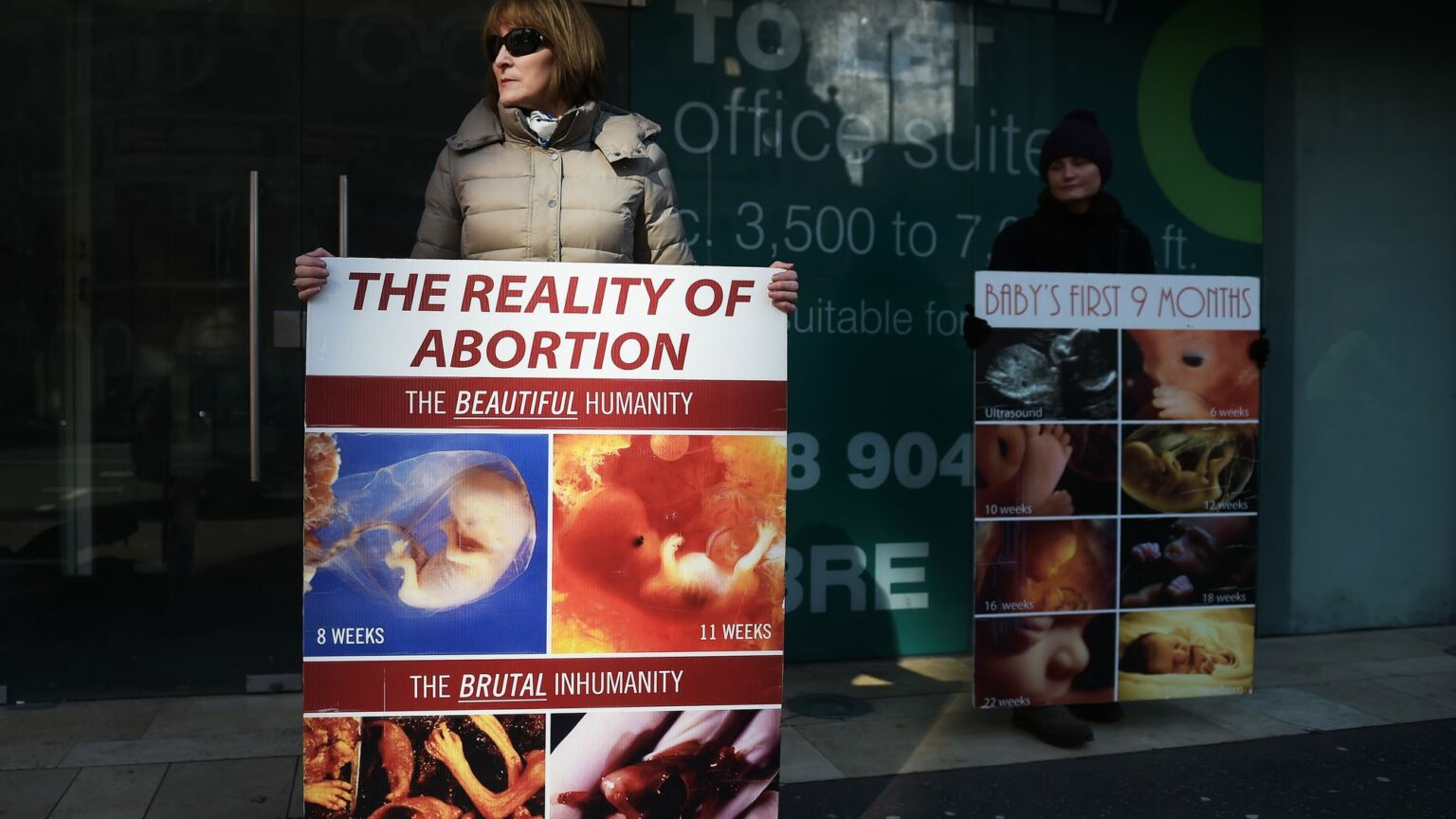 In October, MPs voted in favour of banning anti-abortion protesters from standing outside or in the near vicinity of clinics and hospitals. This came in the form of an amendment to the government's Public Order Bill, which legislates for so-called 'buffer zones'.
This bill, which is now winding its way through parliament, really shouldn't be necessary. In a mature, tolerant society, a pregnant woman should be able to access medical services without having to navigate her way past various individuals trying to insert themselves, uninvited, into her decision-making processes.
But too often, pregnant women don't have this liberty. They encounter protesters trying to push their personal prejudices on to them when they enter a clinic. Protesters trying to undermine their confidence in the medical care they are about to receive. These pro-life activists are not exercising their freedom to protest. No, they're distressing patients and disrupting healthcare services.
It is absurd that policymakers now feel they have to issue legal notes and guidance to determine what is lawful protest and what is not. Some, for example, argue that people should be free to pray outside clinics and hospitals. After all, what harm can praying do?
But that misses the point. Sometimes the smallest actions can be the most distressing. In all my time running the British Pregnancy Advisory Service (BPAS), the cruellest action I ever saw was taken by two elderly women, standing quietly either side of the clinic door. As each patient approached, the two women presented one of their hand-knitted baby booties as a keepsake for the patient – to allow her to remember the baby she was killing.
Do we really need policymakers to decide whether such behaviour is morally wrong? That it's intolerant? That it's distressing? Surely we should know that it is.
Other modes of anti-abortion protest outside clinics are equally reprehensible. Some protesters mendaciously tell approaching patients that there is no counselling available at the clinic and that the clinic has no choices on offer other than abortion. That, in effect, clinics are traps. This is untrue, of course. No one working in a clinic wants to lure, cajole, con or incite a woman into having an abortion against her will.
In so many ways, this bill shouldn't be happening. We shouldn't have to ban pro-life activists from waiting around outside clinics and lying to patients about the care on offer inside. Because in a civilised society no one should believe that such behaviour is acceptable.
Opponents of buffer zones claim that they infringe on people's liberties. But there is no liberty to interfere with someone as they attempt to access legal abortion. It beggars belief that anyone should think there is. That's why it is absurd to oppose the restriction of these actions in the name of freedom.
But then, those defending protesters' liberties misunderstand freedom. They seem to think freedom means the most general ability to do anything one wants. And that therefore any regulations, such as buffer zones, are incursions on freedom.
But that's not what freedom really means. George Bernard Shaw famously wrote that 'liberty means responsibility'. In other words, though we are free, we are also responsible for the consequences of our actions for those around us. The exercise of liberty in a democratic society requires tolerance, judgement and restraint. We should not need laws to enforce what should be matters of civility – indeed, what should be matters of social and moral judgement.
We should know that it's morally wrong to protest outside a medical facility – be it an abortion clinic, an IVF clinic or a blood-donation centre – because even those who deplore the service it offers should understand that it is the wrong place for a political battle. A bit of compassion should be all it takes to realise that.
I am a free-speech absolutist. I think there is nothing that can be said that should be banned. No idea or issue that is 'beyond debate'. But such debate has no place in the entrance of an abortion clinic.
I have sympathy with those on the anti-choice side who claim there are attempts to silence them and exclude them from public discussion. Anti-choice organisations should not be 'cancelled', their literature censored or their representatives gagged. We should welcome opportunities for discussion and debate in universities, at public meetings, and on TV, radio and social media.
Will these public debates upset some women who have had abortions? Perhaps they might, just as some women who have had abortions may be upset when they see a young baby. Women who have abortions cannot and, in my experience, do not expect to be protected from life. But they can and should be protected from people who wish to intrude into their personal decision-making. People who want to challenge them at the very moment they are entering a clinic.
For as long as protesters have protested at abortion clinics, I have argued that there was no need for new legislation and the police should do their job. They should arrest those harassing women, causing a public nuisance and engaging in behaviour likely to cause a breach of the peace.
But the police have shirked their responsibility to protect those accessing legal medical care. And those protesters claiming the right to protest have consistently refused to take responsibility for their actions. They have refused to recognise the consequences of their behaviour for individual women and for doctors. And that's why we have ended up with this bill. Because too many have failed to live up to the moral standards expected of those living in a civilised society.
To enquire about republishing spiked's content, a right to reply or to request a correction, please contact the managing editor, Viv Regan.