The neo-feudal takeover of local councils
Private companies are extracting fines from unsuspecting citizens – and making huge profits.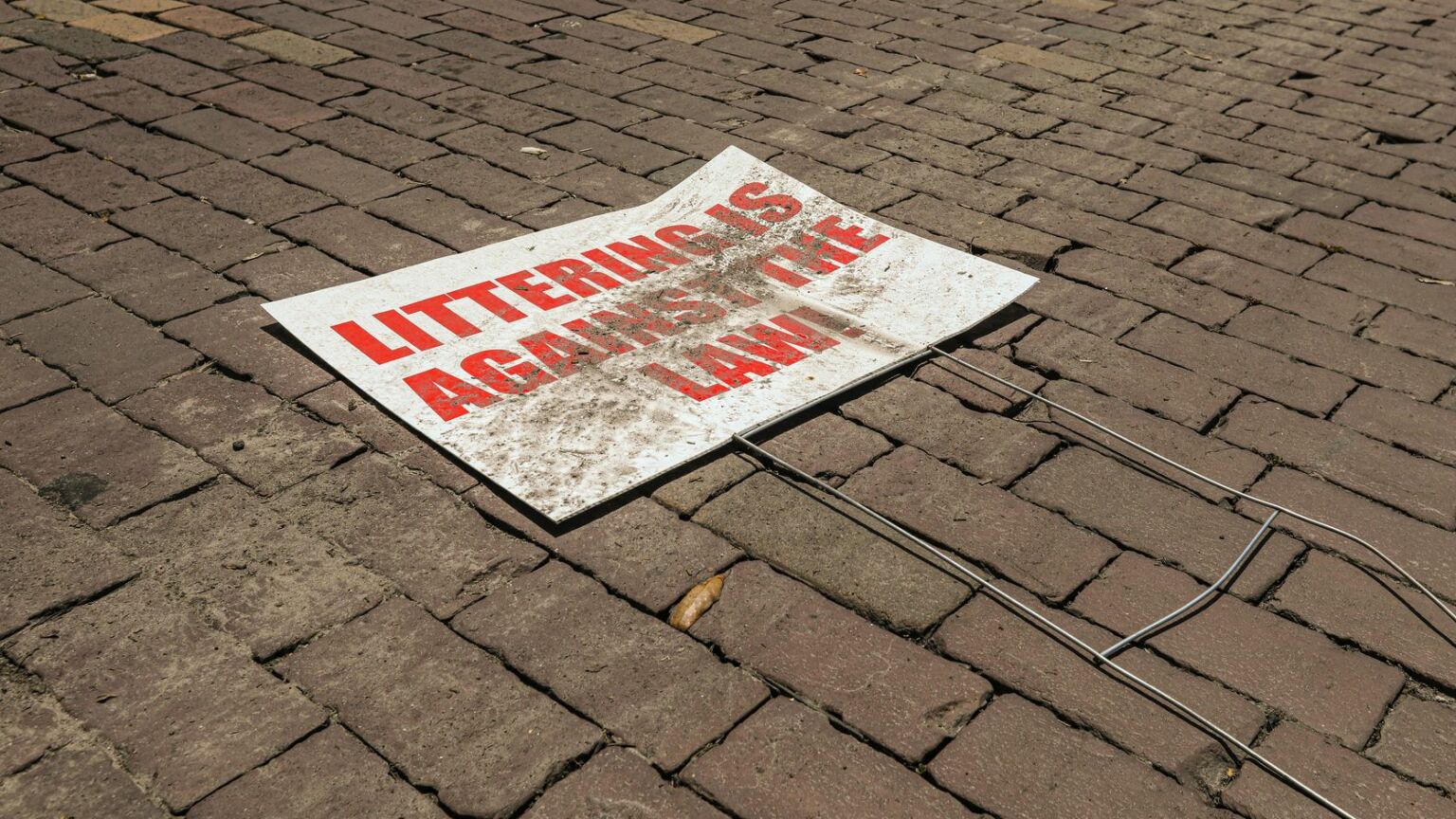 Under France's Ancien Régime before the French Revolution, there was a fierce market in public offices. Nobles purchased the rights to extract taxes in a certain region or to issue fines in a certain court. In some ways, the purchase of an office was a better investment than buying land or investing in commercial activity. This was not a competition to produce grain or goods, but rather a competition to extract the maximum amount from the lower orders through fees and fines.
Today, we see something similar occurring in the UK. Local councils are increasingly contracting out fines for environmental or anti-social behaviour (ASB) offences to private companies working on commission. And this right to extract penalties is subject to fierce competition. For each council contract, companies pledge to issue a certain number of fines per month or year. The more efficient a company's extraction – the more fines it can issue, and the more of these fines it can get paid or prosecuted – the better its market position.
For a Manifesto Club report released this week, I contacted 94 local authorities about their relationship with private contractors issuing fixed-penalty notices (FPNs). Around a decade ago, there was only one company in the environmental enforcement market. Today, there are at least 10. The higher value council contracts frequently attract multiple bids. Enforcement is not seen as a public service, with penalties issued proportionately and in the public interest. Rather, it is an extractive industry, which is subject to commercial secrecy. Greenwich Council, for example, told me that it was unable to state its financial arrangement with the company LA Support, because 'it is a very competitive market and the council's ability to participate competitively in this commercial activity will be affected'.
In nine out of 10 cases, these companies are paid a percentage of every fine – rather than receive an hourly rate, they only get paid if they issue fines. And the more fines they issue and the higher the value of these fines, the more money they make. This creates an incentive to issue fines wherever possible – for example, issuing fines for littering offences against people who have dropped things by accident or put something down for a moment. Campaigners in North Wales are currently defending a bus driver who put his cigarette on the floor to help an elderly passenger off the bus. He had picked up the cigarette before the officer approached him, but nonetheless received a fine.
Given the monetary incentive, it is no wonder that private companies are starting to punish a greater range of offences. These include not only littering and environmental offences, but also broad-brush ASB offences created by Public Spaces Protection Orders (PSPOs), which local councils have the power to create and apply as they see fit. These can include offences such as unauthorised leafleting, mending your car on a public highway or walking your dog in the wrong area.
In response to FOI requests for the Manifesto Club report, Boston Council in Lincolnshire told me that it had subcontracted private officers to issue penalties for 17 different offences in 2021-22. Hillingdon Council in Greater London had subcontracted penalties for 27 different offences in the same timeframe. Hillingdon has one of the broadest PSPOs, banning activities such as standing in a group of two or more, and using noisy remote-control cars. In the past year, the council issued 900 penalties for PSPO violations.
Officers in Hillingdon also issued 331 penalties for obstruction of the highway, 319 for painting, inscribing or affixing something on a tree or structure, and 235 for displaying advertisements. Greenwich Council issued 423 for ASB and alcohol offences, and 46 for loitering near a cash machine. Redbridge Council issued 667 penalties to people for drinking alcohol in public. Private officers from North East Lincolnshire Council issued 458 FPNs for dogs on the beach, while officers in Harrow issued 12 FPNs for amplification and two for the offence of putting up tables.
When the enforcement company receives 70 to 100 per cent of any paid fine there is a strong incentive to issue more of them. This is especially true for more serious offences with high-value fines, such as fly-tipping. This has led to a bizarre situation in which people have been fined for putting rubbish in the bin.
I was contacted by a Camden pensioner who found herself in legal trouble after she swept up a small amount of litter from her street (which had not been cleaned for a week). She put the half-bag of litter in the wheelie bins over the road, and as a result was sent a £400 fine for 'fly-tipping', along with what she called 'Stasi-like' photos of her committing the act.
Another woman in Battle, Sussex cleaned up a council car park behind her house, after birds had pecked holes in bin bags and scattered the litter. She put the rubbish in the car-park bins, and was rewarded with a £400 fine for 'fly-tipping'.
The absurdity of punishing people who are cleaning up shows that this is not about keeping our streets clean or encouraging public responsibility. It is about extracting the maximum possible fines. And councils are contracting out the task to companies who are specialists in extraction. They have the technologies, training and tricks to exhort the maximum number of fines from the public. This is now a multi-million-pound market, with nearly 190,000 fines issued by private companies in 2021.
It appears that, in many cases, companies have almost complete control over the contracts awarded to them by councils. Not only does the company take penalty payments – perhaps passing a small amount on to the council afterwards – but it generally also considers all complaints and appeals, and prepares prosecution files for non-payers. In one case, a private company even brought prosecutions of non-payers to court and kept the awarded costs. In some cases, councils do not even know how many penalties the company has issued in their name.
The court system is being sucked into this racket, as there is a need to prosecute non-payers in order to keep fine payments high. Falling payment rates would mean that the contract is no longer profitable for either party. Here, prosecution is not used in the interests of justice, but rather to threaten members of the public to pay up and shut up. When these cases reach court, they are often heard under the single-justice procedure, where a magistrate decides a case on paper, without the defendant even being present.
In total, the Manifesto Club report found that there were 11,954 prosecutions of unpaid FPNs that had been issued by private enforcement companies. The highest number of prosecutions was carried out by Waltham Forest Council, which initiated 3,439 prosecutions. North East Lincolnshire Council's prosecutions were all 'proved in absence' of the defendant, including a £710 fine for the offence of having a dog on the beach and a £707 fine for violating a no-cycling PSPO. Not only are these penalties ridiculously large in relation to the offence, but they also mean that the recipient will now have a criminal record.
The fine extraction of the Ancien Régime was the sign of a state and an elite that were parasitic on the body of the people. Office-holders did not care about the quality of justice, but about squeezing the maximum revenue from the peasantry. That the British state is now aping these practices on such a grand scale points towards a similar pecuniary attitude of office-holders towards their citizens.
This sordid practice breeds injustice and brings the legal system into disrepute. It needs to be stamped out right away, before the rot spreads any further.
Josie Appleton is director of the Manifesto Club, a civil-liberties group that has a long-running campaign against private enforcement. This week's report can be found here.
Picture by Mick Haupt, published under a creative-commons licence.
To enquire about republishing spiked's content, a right to reply or to request a correction, please contact the managing editor, Viv Regan.