The dangers of trans-washing the past
Women who defied the constraints of their gender are being rebranded as 'trans'.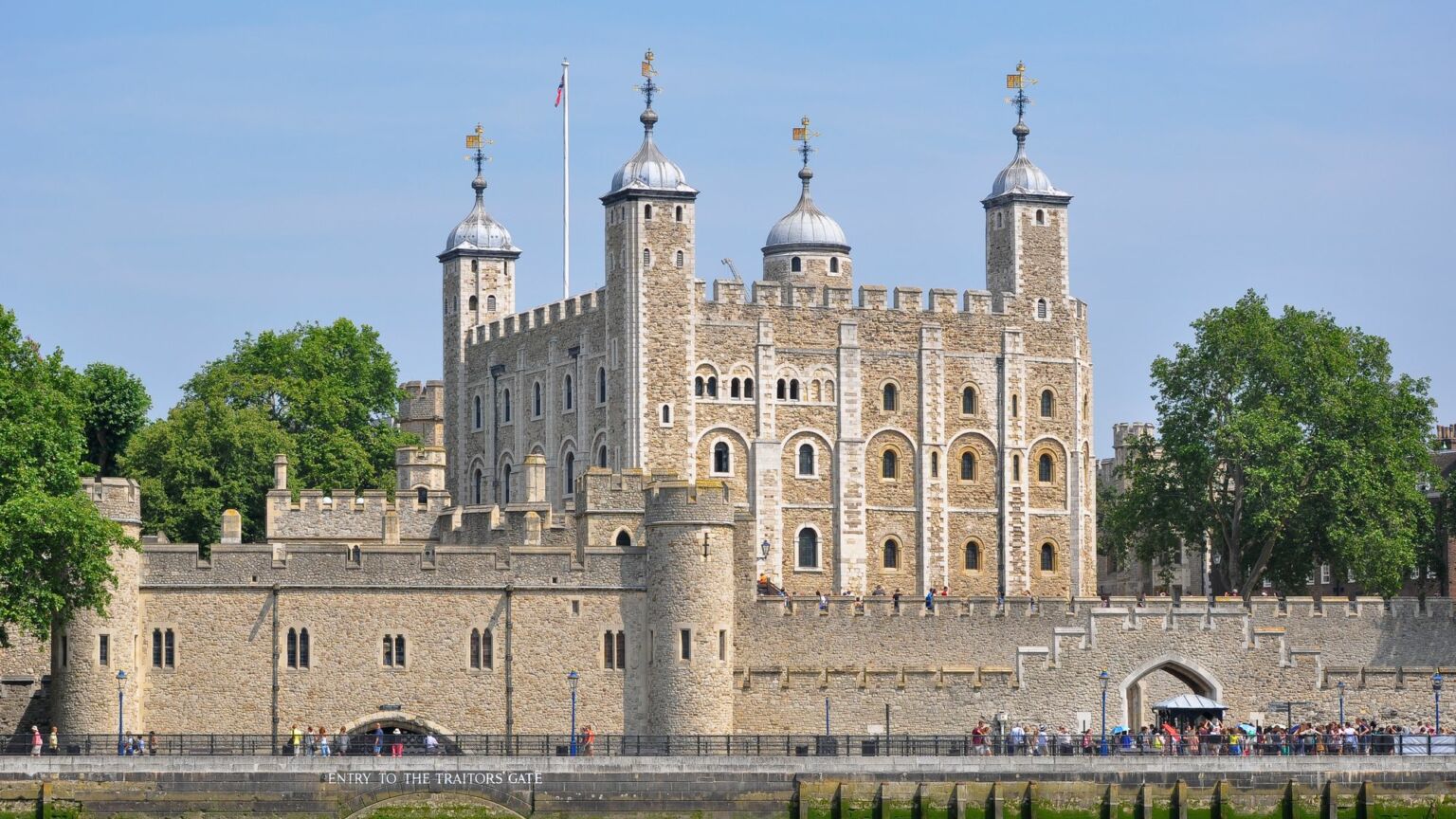 One of the many questionable claims of the trans movement is that the transgender experience can be traced right back through history. Although the term 'transgender' was first coined in 1965, and didn't really catch on until the 1990s, activists assure us that history is full of colourful and admirable trans characters.
Now, this 'trans-washing' of history has come to the Tower of London. In honour of LGBT history month, the Tower is resuming the run of its 'Queer Lives' tour. In the tour, a raven-inspired drag queen tells visitors about the lives of LGBT people who were in some way associated with the Tower in its thousand-year history. Inevitably, history ends up being distorted to meet the needs of the modern day.
One historical character highlighted by the tour is Frederick Wright, or Kathleen Woodhouse. Wright was a 22-year-old man in 1916, who had previously attempted suicide – illegal at the time – and was required to enlist in the army as punishment. A few months later he was discovered by a policeman while wearing women's clothes. He insisted his name was Kathleen Woodhouse and that he was a married woman. He was then arrested and charged with a number of offences, including giving a false name to register at a boarding house and desertion from the army.
Historic Royal Palaces (HRP), the charity that maintains the Tower of London, portrays Wright as a historical example of a transgender woman. A blog on its website painstakingly refers to Wright as 'they' throughout. It insists that he wanted to live life as a woman, although it does concede that 'there is the suggestion that [Wright] planned to return to living as a man after the war'. The most obvious explanation, that Wright's crossdressing was at least partly an attempt to evade enlistment, does not seem to figure in HRP's account.
John / Eleanor Rykener was also considered as a subject for the Queer Lives tour. Rykener was born a man, but seemingly lived life as a woman in 14th-century England, working as an embroiderer, barmaid and 'sex worker' (in the words of HRP). Rykener's story, according to HRP, suggests that '​​many other people who lived a nonbinary gender identity had a place in Medieval society'.
In some cases, activists have gone even further back in time to try to find transgender people. The Ancient Egyptian pharaoh Hatshepsut, who died in 1458 BC, is often presented as a contender for 'the first documented transgender figure in history'. Academics who practise 'queer archaeology' have started to explicitly label ancient human remains as nonbinary, or are refusing to classify bones as male or female, on the grounds that we apparently cannot know the gender identity of 9,000-year-old skeletons.
The attempts to project transgenderism back into the past can sometimes extend to well-known historical figures. Recently, an academic at Cambridge University claimed that Jesus could have been transgender. Last year, Shakespeare's Globe in London staged I, Joan, a play which 'reimagines' Joan of Arc as nonbinary. An essay by a trans-activist historian released to accompany the play agreed with this interpretation. According to Dr Kit Heyam, to portray Joan as a woman would be to 'deny the historical existence of trans experience'. In the same essay, Heyam also suggested that Queen Elizabeth I could be trans or nonbinary. In both cases, it's because these women wore men's armour in battle and performed traditionally male military roles.
Here we see a common theme in the trans-washing of history. When historical figures – especially women – defy the conventions and constraints of their gender roles, this is taken as evidence of a trans identity. This ignores the way in which people throughout history were sometimes forced to dress as or disguise themselves as the opposite sex, in order to pursue goals or relationships that would have otherwise been taboo or illegal. The effect of trans-washing is often to rob women, as well as many gay men, of their true identities.
We see this clearly in the case of the Ancient Egyptian pharaoh, Hatshepsut. In 2019, Amnesty International UK included her in a list of historical LGBT figures, on the grounds that she was 'born a woman, used female pronouns but presented herself as a king'. Of course, Hatshepsut's use of male titles, her depictions in monuments as male-bodied or androgynous, and her wearing of a false beard were not signs of a confused gender identity. Rather, they were attempts to make her fit in with masculine expectations at a time when women were seen as less fit to rule.
Similarly, James Barry (born Margaret Bulkley), was a successful British military surgeon who dressed as a man to pursue her career. Her real biological sex was only discovered after her death. Until recently, Barry was considered to be a cunning and ambitious woman who hid her identity to get ahead. Now we're told by the trans movement that James Barry was a transgender man, and that anyone who says otherwise is reinforcing transphobic rhetoric. From this perspective, Barry was a man all along, rather than a woman forced to disguise herself in order to practise medicine in a society that would not let her.
The fact that some historical figures dressed as the opposite sex to escape the social confines of their time does not make them transgender. This trans-washing of history is obscuring or outright erasing the truth about people's lives in order to make them fit a very modern obsession. And it is doing down women in the process. The trans movement cannot be allowed to bend history to its whims.
Lauren Smith is an intern at spiked.
Picture by Bob Collowan, published under a creative-commons licence.
To enquire about republishing spiked's content, a right to reply or to request a correction, please contact the managing editor, Viv Regan.