Andrea Riseborough and the nonsense of 'white privilege'
How the new elites use racial grievance to protect their cultural power.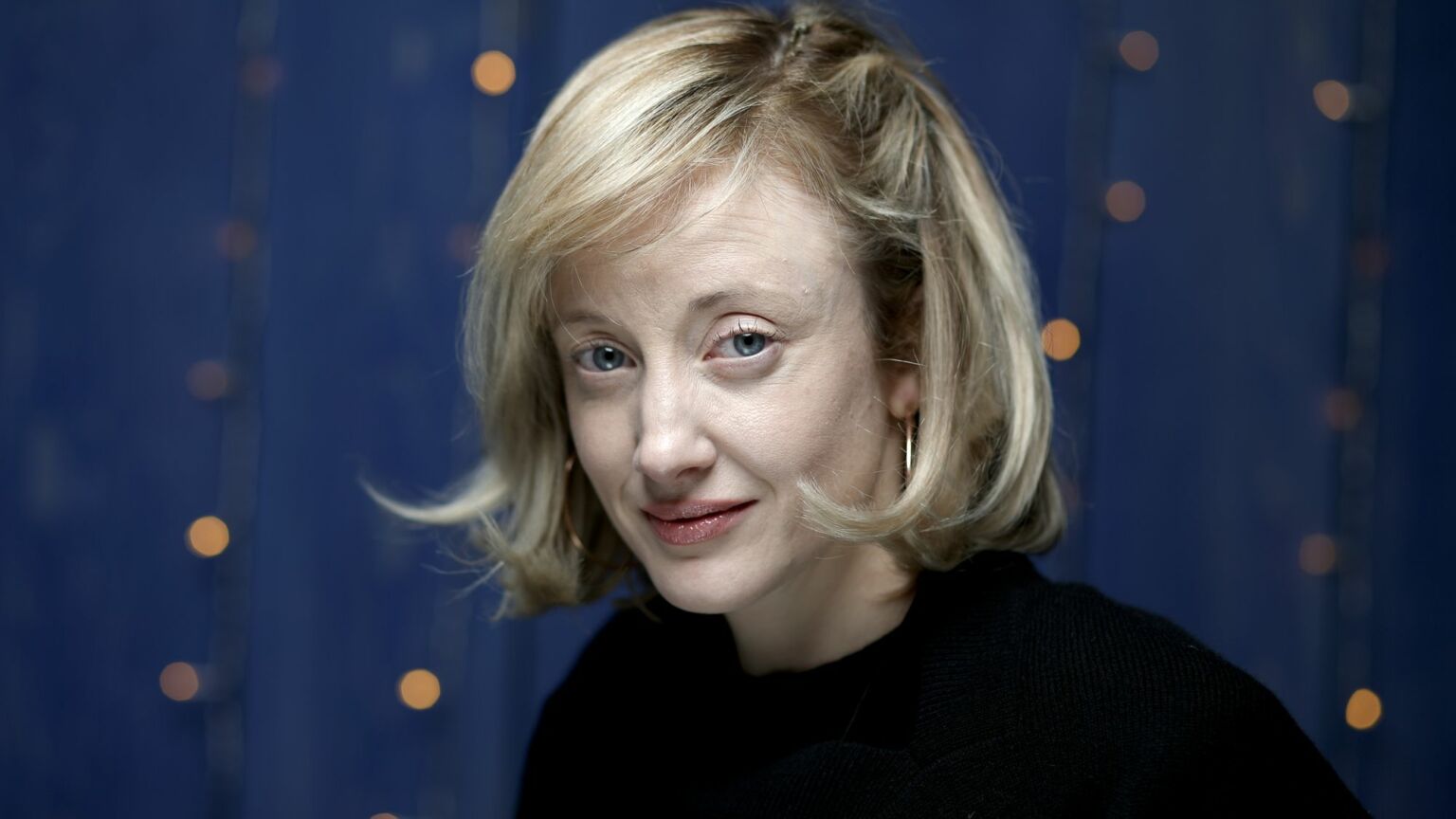 To see how absurd the discussion of 'white privilege' has become, look no further than the fuss over British actress Andrea Riseborough. Ms Riseborough has been nominated for Best Actress at the Oscars for her turn in To Leslie, in which she plays a drunk from West Texas who wins the lottery. This is Hollywood racial favouritism, the woke are wailing. To Leslie took a paltry $27,000 at the box office. Hardly anyone's seen it. Apparently, it is only thanks to the noisy backing of 'white stars' – Kate Winslet, Gwyneth Paltrow, Cate Blanchett – that 'white actress' Riseborough is in the running for this most prestigious of acting gongs. It really does pay to have 'famous White friends', says CNN. (Yes, CNN is now so drunk on the PC Kool-Aid that it capitalises races.)
Meanwhile, Chinonye Chukwu is fuming that her movie, Till, failed to secure a single Oscar nom. Till tells the story of Mamie Till, mother of Emmett, and her campaign for justice following Emmett's lynching in 1955. The snubbing of Till proves we live in a world that is 'aggressively committed to upholding whiteness', said Chukwu. This year's Oscars are perpetuating the scourge of 'unabashed misogyny towards black women', she insists. Sore loser much? It really is not a good look instantly to assume that a lack of love for your art must be down to venomous racial spite. Some observers are linking the snubbing of Till with the surprise nod for Riseborough and saying it all confirms that the Oscars still have a whiteness problem. One says Riseborough's rise is 'white privilege at its finest'.
Okay, let's talk about privilege. Andrea Riseborough is from a working-class background. She has spoken of her 'working-class sensibility' and how she felt it being buried when she started working in movies. She grew up in Newcastle (note for non-Brits: growing up in Newcastle is not normally a marker of privilege). She famously went to drama school with Cheryl Tweedy, a daughter of Newcastle's council estates turned glam pop star. Her parents, in her words, were 'working-class Thatcherites'. Her mum was a secretary, her dad a car salesman who did very well for himself. Ms Chukwu, in contrast, is the daughter of professors. Both her father and mother were petroleum engineers – nice work if you can get it – and taught about it at esteemed universities in the US. In her twenties, Chukwu received both a Princess Grace Award and the prestigious Princeton Hodder Fellowship, allowing her to soar in her chosen art of filmmaking. Fast forward to today and at the tender age of 37 she's directing a huge movie like Till.
Who sounds 'privileged' here? Riseborough from her background of working-class Thatcherites done good, or Chukwu with her petroleum parents, her comfortable life in the US and her childhood interaction with professors whom she apparently called 'aunties' and 'uncles'? It's the latter, isn't it? The media fury over Riseborough and Till and the allegedly prejudiced Academy captures how ridiculous the woke view of 'privilege' has become. It never takes into consideration class or wealth, the real stuff of privilege. Instead it's all about skin colour. Every white person, no matter how working class or poor, is said to enjoy privilege over every black person, no matter how wealthy or cultured. We end up in a situation where an actress from the north-east of England is vilified as a Little Lady Fauntleroy surfing all the way to the Oscars on a tidal wave of her own whiteness, while a woman brought up in great comfort and learning is pitied as a victim of oppression. Behold the doublespeak mentality of identity politics.
The Riseborough controversy really is silly. The Academy is now investigating her nomination, to see if any of the big names that bigged her up – Blanchett et al – broke any of its rules. I agree with Christina Ricci that it smacks of elitism. Some in Hollywood seem peeved that a word-of-mouth campaign succeeded where their splashing of big bucks to promote their own films and their own stars fell flat. Hilariously, the very fact that Riseborough is an outsider is being held up as proof of her privilege. As one film critic said, there are black actresses who 'did everything the institution asks of them', including attending 'luxury dinners, private Academy screenings [and] meet-and-greets', and yet they haven't been nominated, while 'someone who did everything outside of the system' has been. Pity the oppressed stars who must go to luxury dinners! It all brings to mind what Ice Cube once said – that moaning about your film not being nominated for an award is like 'crying about not having enough icing on your cake'.
The Riseborough scandal is really about the Hollywood elite jealously guarding its cultural power; its control over which stars and directors and ideas should be elevated, and which should not. Hence, people complaining about those 'outside the system' – the horror! – sneaking into the big league. That some in Hollywood are using the language of wokeness to condemn the Riseborough revolt and to insist upon a return to the normal order of luxury dinners and big-money campaigning confirms how well identity politics lends itself to the defence of real privilege. From Hollywood to education to everyday workplaces, wokeness is increasingly the tool with which the masses are reprimanded and corrected, and 'the system' – the rightful rule of the cultural elites and the boss class – is maintained. Riseborough is being condemned for her whiteness, but it is really her outsider status, her threat to the cultural order, that is being publicly rebuked.
White privilege is a myth. There are white people who are dirt poor and white people who are filthy rich. The racism of the Oscars is a myth, too. Witness the recent stunning successes for Latino directors, Korean directors, black-themed movies. As for Riseborough's 'privilege' – this brilliant, chameleon-like actress has now been brutally reduced to her skin colour alone and there is virtually nothing she can do to push back against that. If she protests, she'll be accused of 'white fragility', of shedding 'white tears', of using her power as a 'white woman' to harm others. She has been racialised and silenced. Some privilege that is. It's clear as anything now: the new elites use the shaming accusation of 'privilege' to protect and extend the true privilege they themselves enjoy.
To enquire about republishing spiked's content, a right to reply or to request a correction, please contact the managing editor, Viv Regan.