The slippery slope to trans toddlers
Letting 16-year-olds legally change sex is a dangerously naive idea.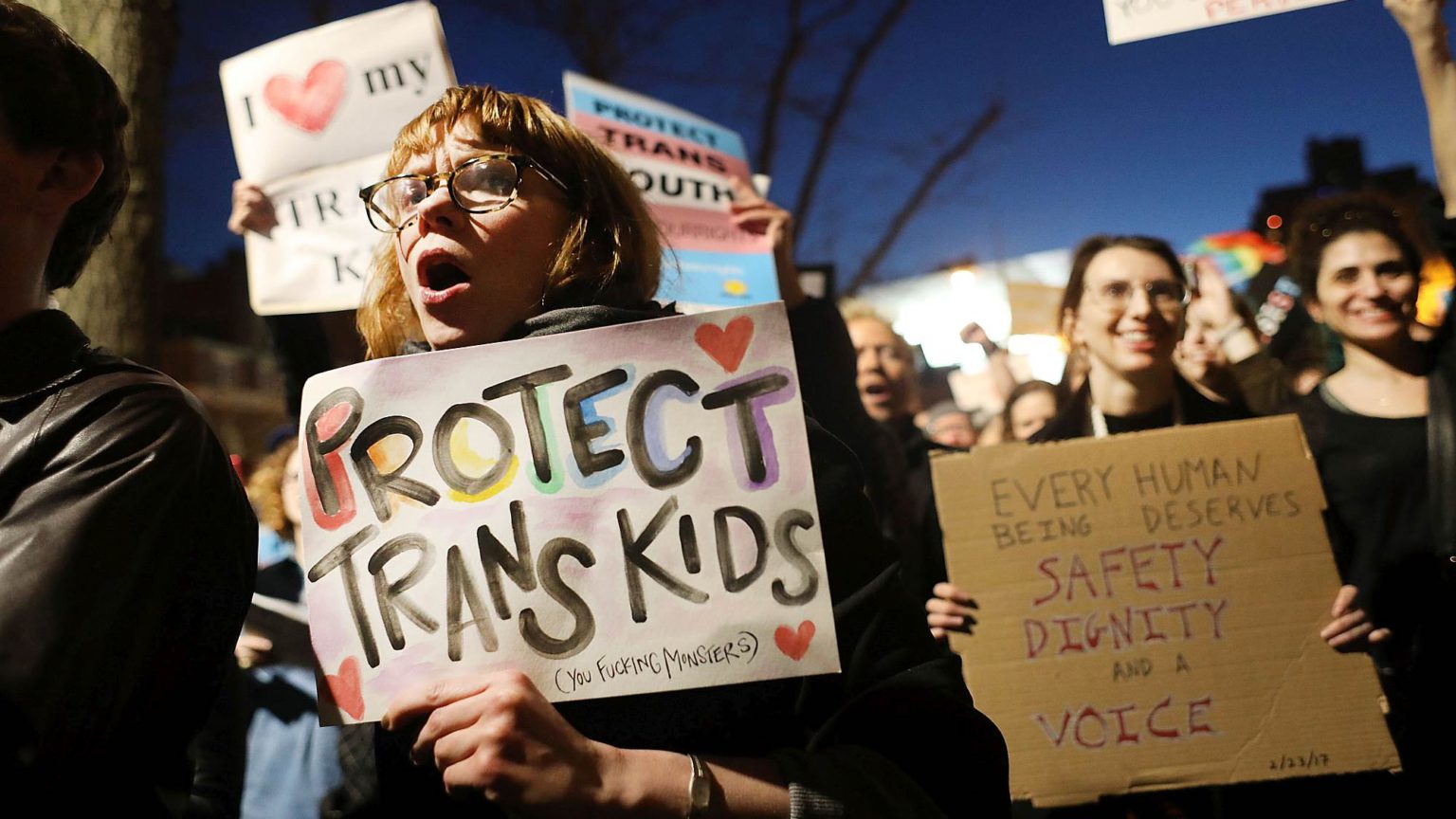 One of the most dangerous and controversial aspects of the Scottish legislation was that it would enable children as young as 16 to obtain a gender-recognition certificate and thus legally change sex. So it was more than a little alarming to hear the UK education secretary, whose government had just blocked the bill, endorsing precisely this aspect of it.
Speaking to Kay Burley on Sky News on Tuesday, Keegan was asked whether she thought 16 was too young to be able to legally change sex. Her response was: 'No I don't, actually. I was working at 16. I was paying taxes at 16. I could make decisions for myself at 16.'
In other words, in Keegan's eyes, children who are not old enough to legally purchase a scratch card, get a tattoo, sit on a jury, vote in an election or get married, should be able to legally change their sex.
For Keegan to equate having a job with legally changing sex is both disingenuous and dangerously naive. We know from a variety of sources, including from NHS guidance published last year, that social transitioning – where a young person changes their name, pronouns and the way they dress – can have 'significant effects' on their 'psychological functioning'. It can potentially make it less likely that young people suffering with gender-identity issues will settle into themselves and their bodies. This can lead children down a slippery slope towards irreversible medicalisation.
Even with the law as it stands, we are already witnessing growing numbers of adult 'detransitioners', who have been left with the mental and physical scars of decisions they regret. In most cases, their pathway towards medical transition began in their youth. This is not something that any responsible adult should wish to encourage.
In some ways, the education secretary's comments are not such a surprise. After all, this is the same Gillian Keegan who has been praised by trans-activist outlet Pink News, as a 'rare LGBTQ+ ally' in the Tory Party. And this is the same Gillian Keegan who previously declared that 'transwomen are women'.
Keegan also has a tendency to ignore evidence that challenges her assumptions on the trans issue. In a recent select-committee meeting, Conservative MP Miriam Cates presented Keegan with research showing that a large number of pupils were being taught troubling ideas about gender as though they were fact. Keegan responded by dismissing these concerns and the research, claiming that she had not seen or heard about this problem first-hand.
North of the border, some champions of Sturgeon's bill have gone even further than Keegan. Earlier this week, Green MSP Maggie Chapman suggested on LBC that we should be exploring the possibility of children as young as eight being able to legally change their sex.
If such a change were implemented, it would mean that children who cannot open their own bank account, purchase Christmas crackers or sign up to Facebook would be able to legally change their sex. The absurdity speaks for itself.
Then again, this is the same Maggie Chapman who previously claimed that 'sex is not binary or immutable' and that GCSE textbooks showing sex as male and female are presenting a 'gross oversimplification' of biological sex. I would be interested to know what Maggie's grades were for that particular module.
What Chapman's bizarre intervention makes clear is that allowing 16-year-olds to legally change their sex will not be the end of the matter.
The slippery slope can clearly be seen in Ireland, which introduced self-ID in 2015 and allows 16-year-olds to obtain a gender-recognition certificate (albeit through a court order). Once that law was passed, a government review group recommended that 'a system of gender recognition should be introduced for children of any age'. Does this mean that toddlers could transition in the near future?
Trans-lobby groups see no issue with this. Last year, Stonewall came out with the ludicrous statement that 'children as young as two recognise their trans identity'. Perhaps most shocking of all, the World Professional Association for Transgender Health (WPATH) recently updated its 'Standards of Care' guidelines to recommend that young children should be able to access irreversible surgical procedures, including double mastectomies and phalloplasties.
Our duty as adults is to safeguard our children. There is a reason we have legislation in place to prohibit children from doing certain things that may cause them harm. Unfortunately, there are organisations and individuals, including those in positions of power, who seek to dilute these safeguards when it comes to matters of sex and gender. This should worry us all.
James Esses is co-founder of Thoughtful Therapists.
To enquire about republishing spiked's content, a right to reply or to request a correction, please contact the managing editor, Viv Regan.