The Home Office's pronoun police
Why have counter-terror staff been ordered to gender-neutralise their language?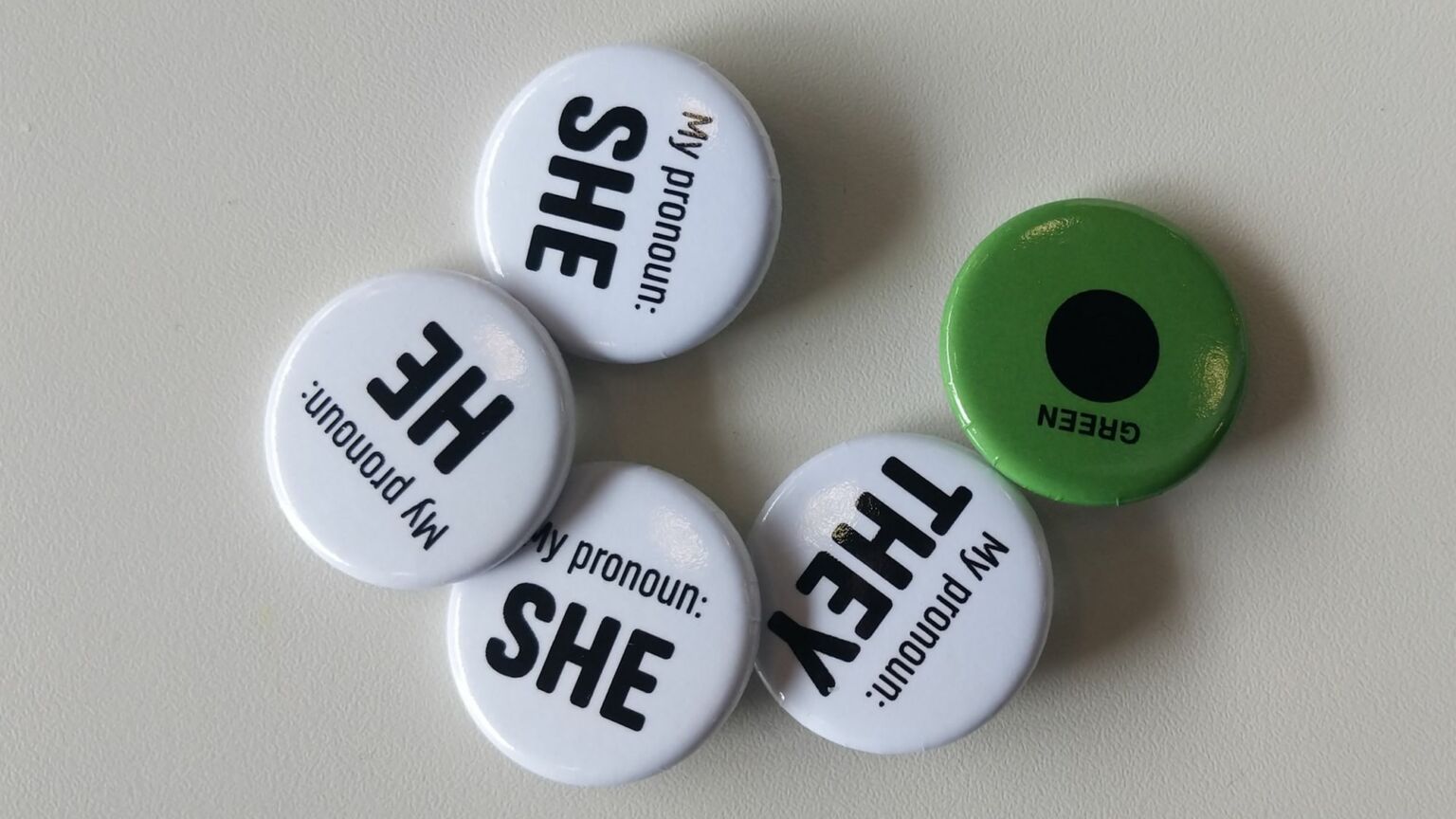 The Homeland Security Group at the Home Office is the latest arm of the British state to have embraced trans ideology.
Earlier this month, staff at the group, usually responsible for Britain's counter-terrorism efforts, were given a presentation titled 'Lunch and Learn – Gender Identities', as Guido Fawkes revealed this week. The presentation sought to guide staff on how to 'use the right language' around 'gender identity' and how to 'include' LGBT colleagues. What it has really done is demonstrate just how embedded transgender ideology has become in the civil service.
The presentation was full of the usual woke demands. It called on staff to sport 'rainbow lanyards [and] email signatures' and to join a staff LGBT network. Civil servants were told to use 'nonbinary' pronouns like 'they / them' and so-called neopronouns like 'zie' or 'ey'.
In its push to gender-neutralise the workplace, the presentation even said that referring to colleagues as 'mate' is not on – since this is a male-gendered term. One slide showed an employee apologising for using 'mate' to refer to a 'they / them' colleague, before saying 'thank you for correcting me'.
In fact, seemingly any reference to biological sex is advised against by the guidance. The term 'homosexual' was described as too 'medical'. Similarly, 'transsexual' is apparently out, but 'transgender' is in.
However silly some of the guide's suggestions may sound, the civil service's embrace of gender ideology is no laughing matter. This ideology is based on the idea that one's self-perceived 'gender identity' is of paramount importance and that biological sex is largely irrelevant. It reflects the belief that if a man thinks he is a woman, then he is one, regardless of his biological sex.
This is a serious problem. The civil service's promotion of transgender ideology, and its erasure of biological sex, poses a direct threat to women and girls. In Whitehall, this threat is most obvious down the road at the Ministry of Justice (MoJ).
In recent years, there have been multiple cases of male inmates being housed in women's prisons because they claim to be transgender. In 2018, there was the case of Karen White (born Stephen Wood) – a convicted rapist who was transferred to a women's prison, where he went on to sexually assault at least two female inmates. The same year, convicted murderer Daniel Eastwood was moved to a women's prison after changing his name to 'Sophie'. Last September, there was also Sally Ann Dixon (aka John Stephen), a serial sex offender and convicted paedophile, who was placed in a women's prison. In each case, thanks to MoJ guidance, a male criminal's perception of his 'gender identity' took precedence over both biological reality and the safety of female inmates.
Yet it seems that the MoJ is not interested in resolving this problem. In a guide that leaked last year, staff at the MoJ were warned that they should not use the phrase 'protecting women and girls', because it 'heavily relies on equating transwomen with being predatory men'. The guide even claimed that raising the very real problem of transgender prisoners sexually assaulting female prisoners should be seen as a 'transphobic' dogwhistle. With our institutions steeped in trans ideology, women's right to single-sex spaces inevitably plays second fiddle.
This is why the civil service's virtue-signalling rainbow lanyards and neopronouns are not just harmless time-wasting. They speak to widespread capture of our highest institutions by transgender ideology. This kind of guidance may present itself as non-ideological 'best practice', which merely helps people feel 'included'. In reality, it is an attempt to force people to change how they think – and to accept an ideology that undermines the rights of women and girls.
Laurie Wastell is an intern at spiked.
Picture by Edward, published under a creative-commons licence.
To enquire about republishing spiked's content, a right to reply or to request a correction, please contact the managing editor, Viv Regan.