The woke state has failed women
The Ministry of Justice's embrace of gender ideology has ruined the lives of some of the most vulnerable in society.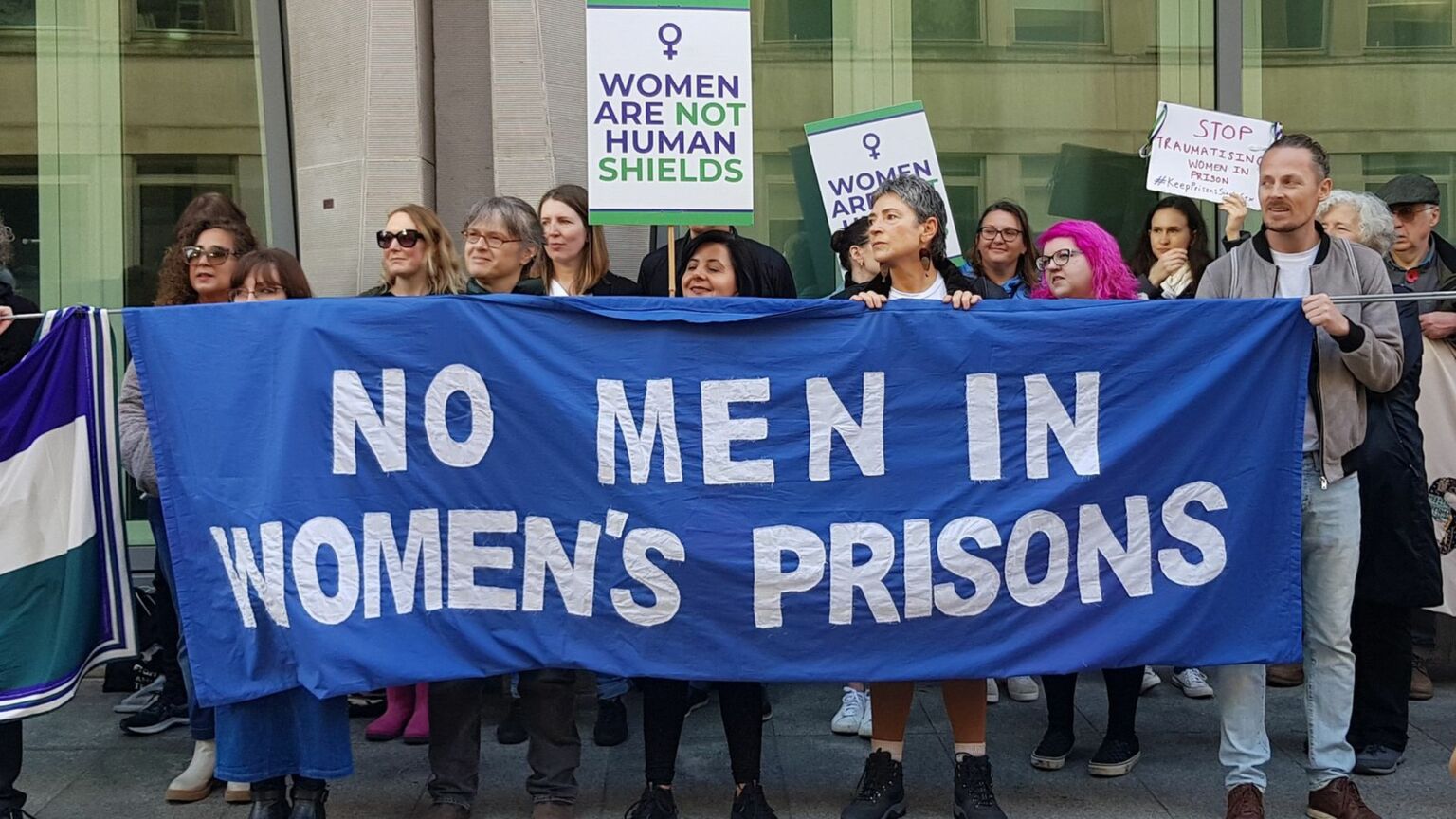 The feelings of trans people are more important than talking about protecting women and children. That's the message coming from prominent voices within the UK Ministry of Justice and HM Prisons and Probation Service (HMPPS).
Last week, thousands of MoJ employees were emailed a guide as part of Transgender Awareness Week, explaining to them how to be better trans allies and how to recognise 'transphobic-coded language'. The glossary contained 35 everyday phrases that supposedly have covert transphobic meanings. The leaked guide condescendingly suggests that staff 'educate' people they hear using these phrases 'about the reasons why their use can be deemed offensive or upsetting'. The document goes on to clarify that, although 'passing uses of these phrases might not be considered misconduct, the importance of challenging their use cannot be overstated'.
The list of offending phrases is as varied as it is bizarre. The term 'same-sex attracted' features, because it dares to suggest that 'attraction is solely based on genitalia'. The notorious 'adult human female' – the dictionary definition of woman that has become a rallying cry for gender-critical feminists – is also flagged, because it 'manipulates people into supporting bigotry'. In one tinfoil-hat-worthy entry, the word 'transwoman' is said to be transphobic, because the absence of a space to separate the two words means it 'others' trans people and places them in a 'separate category as a whole separate noun'.
Perhaps the most egregious suggestion of all, however, is that MoJ staff should not use the phrase 'protecting women and girls', because it 'heavily relies on equating trans women with being predatory men'. The guide claims that, just because there have been cases of transgender prisoners sexually assaulting women prisoners, and just because MoJ statistics show that the proportion of inmates convicted of sex offences is far higher among transgender prisoners than it is among the general prison population, mentioning these facts is a transphobic dogwhistle. Similarly, the guide warns against discussing the 'erasure of women and girls' or 'forcing children to transition', on the grounds that the dangers of such things have been wildly exaggerated by so-called TERFs.
After the guide made it into the press and sparked an almighty backlash, the Prison Service was quick to emphasise that it had been published by a staff network and did not represent the 'corporate HMPPS view'. The Prison Service even promised a review of internal communications. The network in question was Pride in Prison and Probation (PiPP), a group that lists 'policy review' among its responsibilities. It is currently advising on matters of security and counter-terrorism. While PiPP is not an official HMPPS body, it has clearly played a role in forming policy when it comes to transgenderism.
Regardless of the minutiae of this story, beyond the question of where exactly this document came from within the MoJ, it is clearly an attempt to silence gender-critical discussion. And it is an example of a much broader culture of fear. As one MoJ source told the Telegraph, employees feel unable to raise objections to gender ideology 'for fear of being labelled a transphobe'. MoJ staff are being asked to uncritically accept an ideology that has a track record of harming women, most shockingly in the case of female prisoners.
There have been a number of outrageous cases involving transgender inmates. There was the case of Karen White (born Stephen Wood) in 2018 – the convicted rapist who was transferred to a women's prison, where he went on to sexually assault at least two female inmates. There was convicted murderer Sophie Eastwood (formerly Daniel), who, apparently not content with having prison staff address him as female and move him to Polmont women's prison, also decided this year that he identified as a baby. He demanded he be supplied with nappies and pureed food. There was also Sally Ann Dixon (aka John Stephen), a serial sex offender and convicted paedophile who was placed in a women's prison this year. (To give you a sense of just how deep the rot runs in our criminal-justice system, a Twitter user who criticised this decision was warned by Sussex Police that she may have committed a hate crime.)
As it stands, male prisoners who identify as women can be transferred to women's prisons without requiring medical transition, or even a Gender Recognition Certificate. A change to the rules, recently proposed by justice secretary Dominic Raab, would mean that trans inmates with intact genitalia could no longer be housed alongside the opposite sex. This would be a vital step in making prisons a safer place for women. But as the ludicrous transphobia guidebook shows, there is still a climate of fear among MoJ staff when it comes to addressing these issues.
Given all this, it is a sick joke that civil servants at the Ministry of Justice have been discouraged from talking about 'protecting' women; that they have essentially been advised to prioritise the potential for hurt feelings over women's welfare. By unthinkingly embracing gender ideology, the British state has failed some of the most vulnerable women in our society.
Lauren Smith is an intern at spiked.
Picture by: Twitter / NoXYinXXprisons.
To enquire about republishing spiked's content, a right to reply or to request a correction, please contact the managing editor, Viv Regan.