Male criminals belong in men's prisons
Finally, a transgender sex offender has been put in the correct prison.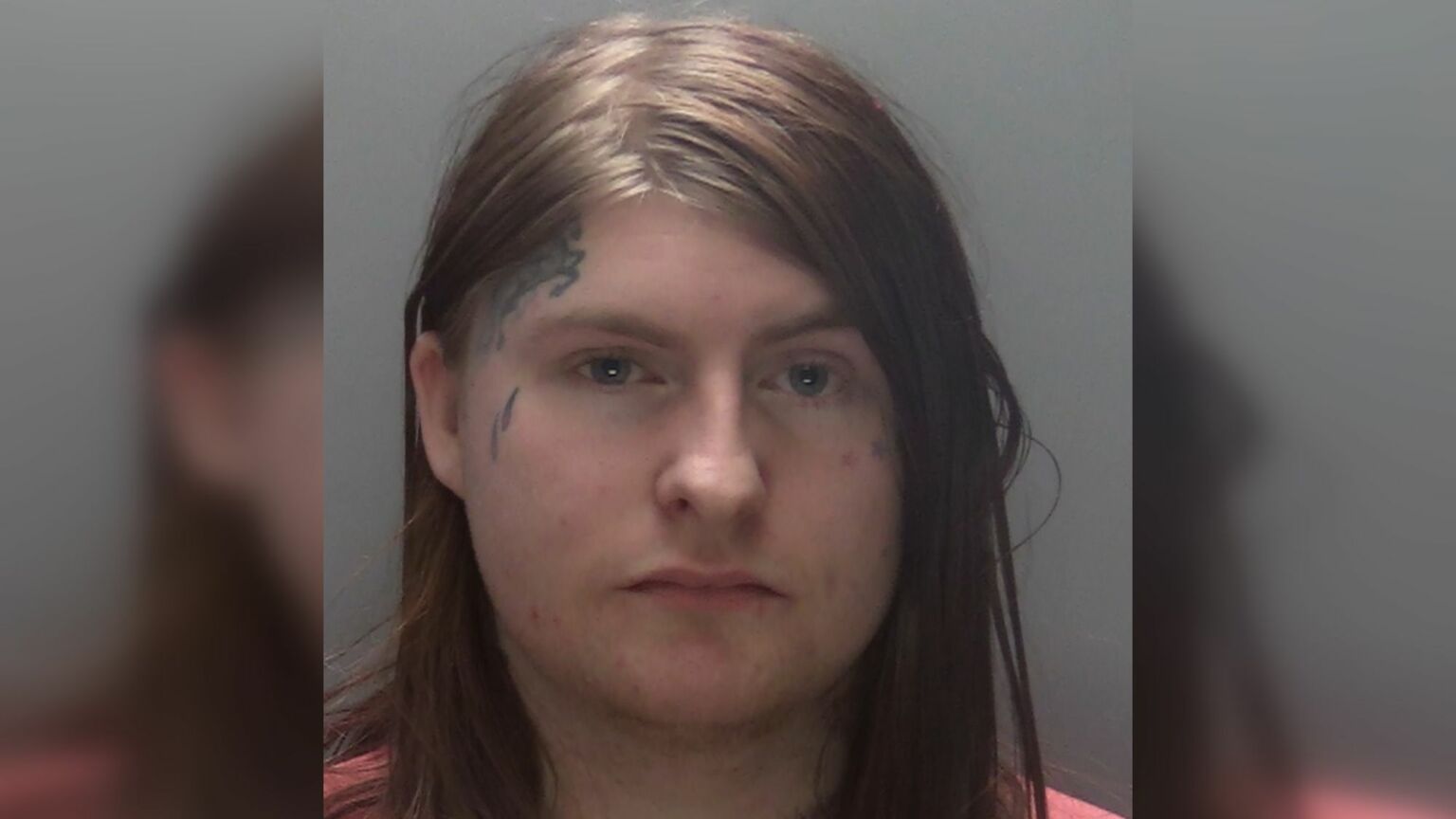 That monster, which we are told only exists in the minds of bigots, has once again surfaced in the real world. Yet again, a man who identifies as a transwoman has been convicted of sexually assaulting a child. David Orton, who uses the name Danielle Rose Gemini, is a 25-year-old predator who groomed and impregnated a 14-year-old girl who has been described as 'vulnerable'. Last week, he was sentenced to nine years and six months in prison.
Of course, there are those who believe that, despite his crimes, Orton's identity should be respected – that this convicted child abuser could be hurt by the use of male pronouns and that he ought to be incarcerated alongside women. Thankfully, this is not a view shared by Judge Spencer, who insisted Orton will serve his sentence in a male prison. Summing up, he told the defendant: 'You are a self-pitying and self-obsessed individual who shows no detectable empathy and not a shred of remorse for your actions.'
What makes this case particularly tragic is that, according to the police, for a long time the victim 'refused to believe that she was being groomed and sexually abused and refuted her parents' concerns'. Sadly, this is far from unusual. Orton was described by detective constable Sarah Le Boutillier as also having 'groomed' the girl's parents, who initially 'believed Orton was a genuine friend'. It is to their credit that they did not fall into the fashionable trap of being led by their child. They did their job as responsible adults by reporting his behaviour to the police.
The cultural context surrounding this case warrants attention. It is highly likely that the victim had been misled not only by her abuser, but also by our wider culture. Today, youngsters are now routinely taught to ignore their instincts and to mistrust their senses when it comes to anyone who identifies as trans. A professional class of LGBTQ educators is now invited into classrooms to teach children that there is no difference between women and the men who identify as transwomen. They are told that transwomen are a maligned minority whose presence in women and girls' spaces should be welcomed in all circumstances.
Regardless of how anyone identifies, it remains a fact that 98 per cent of those convicted of sexual violence are male. In law, rape is a crime that can only be committed by a man using his penis. Furthermore, it is estimated that nearly half of inmates in UK prisons who identify as 'transgender women' have been convicted of sexual offences.
Some doctors are well aware that a minority of males who identify as women are predatory. Research published by Cambridge University Press in 2018 notes that some men 'seeking gender reassignment' do so 'to facilitate or normalise paedophilia'. 'This latter small group described gender reassignment as a means by which to increase their intimate contact with children, which they viewed to be more socially acceptable in a female role', researchers found.
These facts can't be covered up by a wig, a smear of lippy and thick foundation. Yet in schools, as elsewhere, messages about trans inclusion have rolled out a rainbow carpet for abusive men to stroll into children's lives.
Meanwhile, in Scotland, first minister Nicola Sturgeon is busy ploughing ahead with her plans for gender self-identification. She denies that this will compromise the safety of women and children. While giving a speech about male violence this week, Sturgeon was heckled by a woman who told her: 'You are allowing paedophiles, sex offenders and rapists to self-ID in Scotland and [are putting] women at risk.' In response, Sturgeon claimed that 'most men who commit violence against women don't feel the need to change gender'. She said that 'we should focus' on the 'men abusing a system to attack women', but 'what we shouldn't do is further stigmatise a group of women who are too stigmatised already'.
Here Sturgeon slipped up. She tacitly acknowledged that some men will take advantage of self-ID. Yet it seems that women's safety is less important to Sturgeon than the feelings of men who identify as trans. Her view seems to be that transwomen are women, aside from when they commit crimes. This scrapes the barrel of privileged doublethink.
Ultimately, male criminals like Orton should be sent to men's prisons, however they identify. Because unlike the alleged trauma caused by 'misgendering', male violence is actually real.
Jo Bartosch is a journalist campaigning for the rights of women and girls.
Picture by: Leicestershire Police.
To enquire about republishing spiked's content, a right to reply or to request a correction, please contact the managing editor, Viv Regan.