Sam Bankman-Fried and the credulity of the capitalist class
The FTX founder is just the latest tech guru to fool the rich and powerful.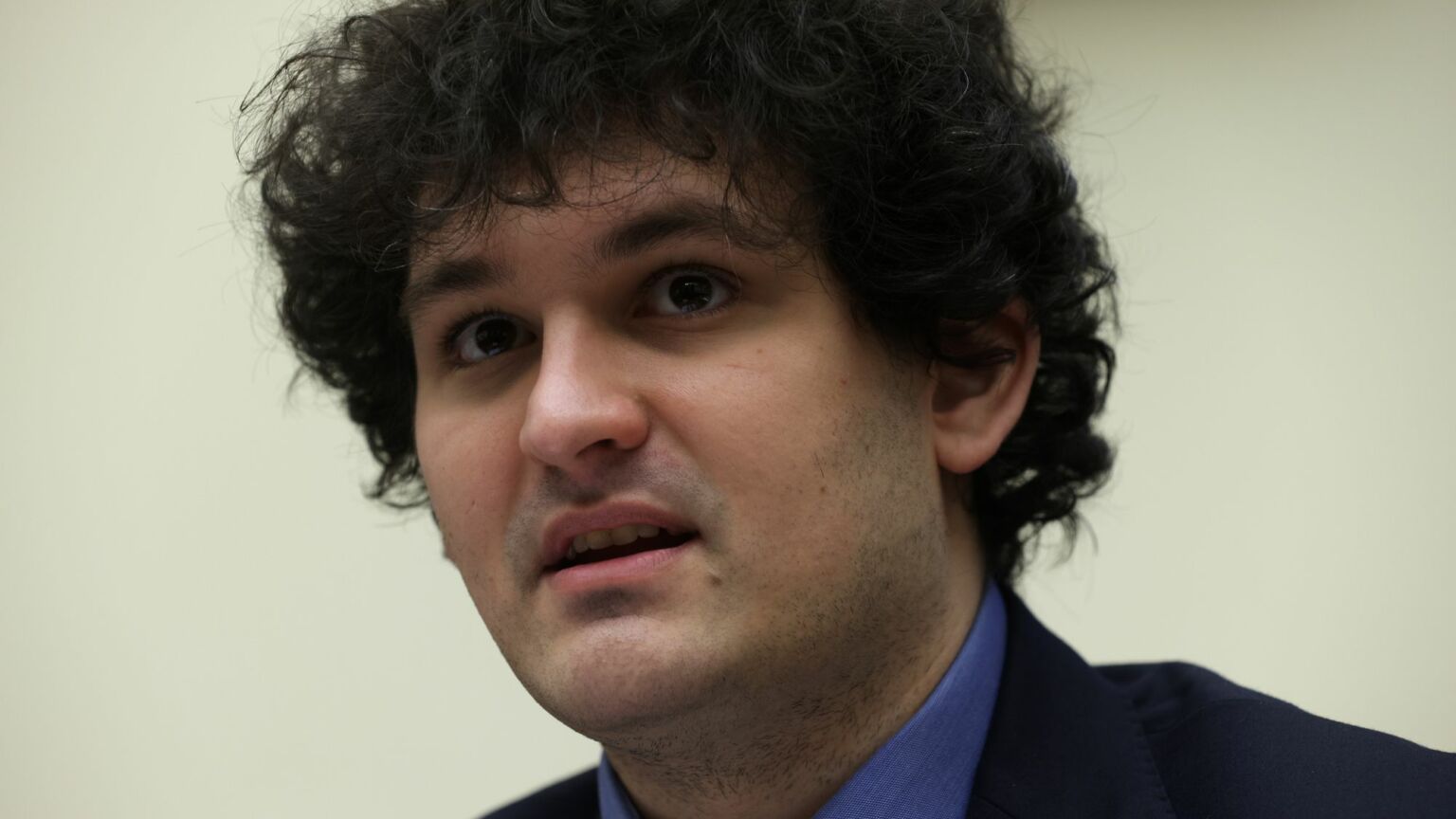 Few have risen and fallen quite as spectacularly as Sam Bankman-Fried. 'SBF', as the former titan of cryptocurrency has come to be known, was once worth some $17 billion. His company, the cryptocurrency exchange FTX, was valued at $32 billion at its peak in January this year. He was hailed as the 'king of crypto' and the 'new JP Morgan'. Celebrities flocked to take part in FTX ads. Politicians, like Tony Blair and Bill Clinton, flew to his base in the Bahamas. And he attracted funding from venture-capital firms and institutional investors alike. But now his tech empire has been reduced to rubble.
FTX filed for bankruptcy last week. And Bankman-Fried is facing investigation by the US Justice Department and the Securities and Exchange Commission. He has been accused of trying to escape accountability by flying off to Argentina (a report by Flight Radar claims to have tracked his private jet, though he denies he has left the Bahamas).
FTX imploded last week after Bankman-Fried was forced to beg for billions of dollars to fill a hole in the company's finances. A rival cryptocurrency firm, Binance, appeared initially to offer SBF a lifeline on Tuesday, by proposing a deal to take over the ailing firm. Binance then pulled out a day later, leaving FTX exposed as customers rushed to pull out their money. 'I fucked up', a solemn SBF then tweeted.
It would be all too easy to blame this catastrophe on the failings of one man. Certainly, Bankman-Fried is alleged to have pulled the wool over many people's eyes. For instance, it is alleged that he channelled billions of customers' money into another of his firms, Almeda, without the knowledge of FTX executives. At least a billion dollars in losses is still completely unaccounted for. But SBF did not reach tech superstardom in a vacuum. He was feted and swooned over by the rich and powerful of the smart set.
So what attracted so much money to SBF? For one thing, he managed to project an image of himself as both a mega-brained tech genius and an unimpeachable philanthropist. He styled himself as the typically dressed-down tech bro – with unkempt hair, basketball shorts and tube socks. He slept on a beanbag in his office and liked to play videogames at work – even during high-level meetings. Sequoia Capital, one of the venture-capital firms backing FTX, once hosted a gushing blog post on its website, describing how Bankman-Fried played a game of League of Legends during an investment meeting. After which Sequoia parted with $210million in cash.
Like many other tech gurus, SBF also styled himself as a moral leader. He championed the 'effective altruism' movement, also known as 'earn to give'. Essentially, his argument was that people should strive to make as much money as possible, by any legal means necessary, in order to then channel that money into philanthropic causes. One profile notes that he was raised as a 'utilitarian', always conscious of maximising the social good. 'Each decision' made by SBF, according to a source in The Times, 'could be reduced to a risk-adjusted equation viewed through the lens of what was most likely to lead to an outsized societal result'. (One 'good cause' apparently close to SBF's heart was the US Democratic Party. He became one of their largest donors in the recent Midterm campaign.)
SBF's ideas about philanthropy and good causes chimed well with a financial elite that now believes it can calculate the ethical value of any given investment. So-called ESG (or environmental, social and governance) scores have become an ethical seal of approval for financial investors. BlackRock, one of the pioneers of ESG investing, is among the firms now being burned by FTX's bankruptcy. Reportedly, FTX had a higher 'leadership and governance' score than the well-established Exxon oil company.
The rise and fall of SBF is a reminder of how often the capitalist class can be swayed by image over substance. Millions or billions of dollars can change hands on the basis of the right vibes. Investors want to be seen to be at the cutting edge of tech, and to be making ethical and progressive choices.
We have been here before with other failed and fraudulent business ventures in recent years. Remember Elizabeth Holmes? Her health-tech company, Theranos, never had a single working product. Yet Holmes still raised millions from the likes of Rupert Murdoch, Henry Kissinger, the Walton family (of Wal-Mart fame) and the Walgreens pharmacy chain. Holmes was convicted of defrauding investors earlier this year, and could face up to 20 years in prison.
Or take WeWork, arguably Big Tech's most infamous failure to date. Adam Neumann, its messianic founder, essentially presented his commercial-property company as a tech firm, drawing in investment from major venture-capital companies. The firm was expected to be valued at $65 billion, but when its troubled finances were revealed, it quickly crashed. Still, Neumann left hundreds of millions of dollars richer and is now back with a new, similar venture called Flow, which also has the backing of venture capitalists. Neumann has himself invested in a firm that makes wavepools and in a superfood startup, which sells new-age, hippyish offerings like 'performance mushrooms' and powdered coconut water. His grandiose ambition to 'change how people live' may sound absurd, but it has won over the hearts and minds of investors, despite his first well-publicised failures.
Other major tech firms have misfired badly, too. Uber and Deliveroo will be lucky to ever earn a profit, yet the 'sharing economy' they are supposed to have given birth to is still widely held up as a possible future of capitalism.
All too often, the people in charge of the world's money reveal themselves to be less discerning and sensible than the average man on the street. The titans of capitalism are often quite easily swayed by the right image, the right message and the chance to appear tech savvy or progressive. The case of Sam Bankman-Fried has exposed their credulity once again.
Fraser Myers is deputy editor at spiked and host of the spiked podcast. Follow him on Twitter: @FraserMyers
Correction: An earlier version of this article said that Adam Neumann left WeWork $1.6 billion richer, as he was reported to receive at the time in 2019. The eventual exit package was in the hundreds of millions.
To enquire about republishing spiked's content, a right to reply or to request a correction, please contact the managing editor, Viv Regan.