The liberation of Kherson should inspire us all
The Ukrainian resistance is showing the West why sovereignty and nationhood are worth fighting for.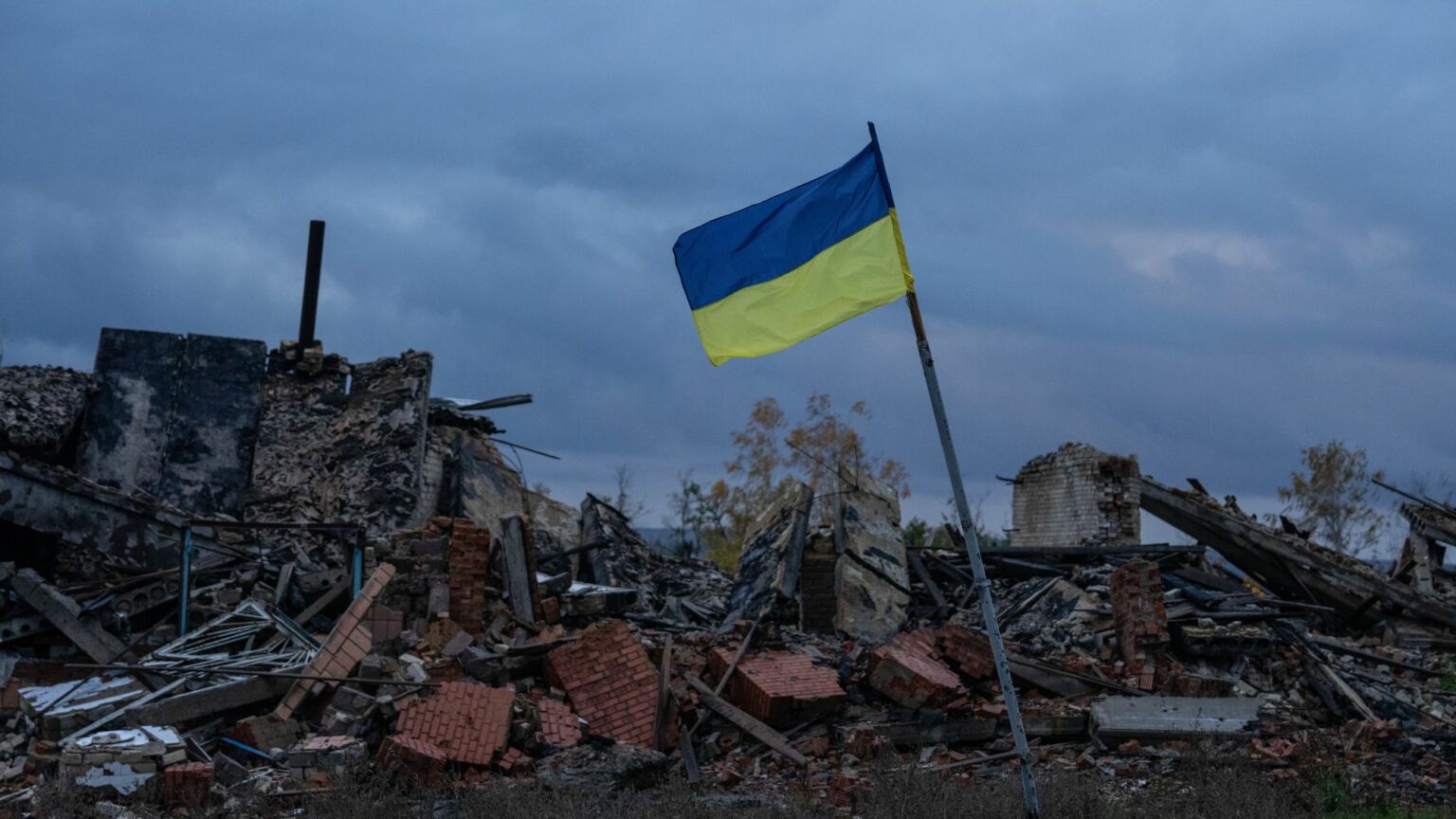 On Wednesday, Russian defence minister Sergei Shoigu announced the withdrawal of Russian forces from the city of Kherson to the eastern side of the Dnipro river.
This is a significant moment in the war in Ukraine. Kherson was the only regional capital the Russians had captured since they launched their invasion back in February. Indeed, the broader province of Kherson was one of the four Russia annexed as its own territory just a few weeks ago. And now the Russian army, after losing some 6,000 square kilometres of Ukrainian territory in September, has been forced into yet another humiliating retreat.
As with Ukraine's other recent battlefield successes, we are now likely to see the unedifying spectacle of foreign leaders trying to bask in the reflected glory of this military victory. But this is not a victory for the West. It belongs entirely to Ukrainians. It has been won through their bravery and determination, and through their deft and often innovative use of Western weapons. It has been won through their tactical nous, constraining Russian supply lines and making Kherson impossible to defend. And, above all, it has been won through countless acts of military and civic heroism, carried out by a people fiercely defending their nation's sovereignty.
It is understandable that Western leaders want to use Ukraine's successes to bolster their own flagging moral authority. Hence they talk loftily of 'fighting for European values' in Ukraine. Yet these words ring hollow in the mouths of Western leaders. Their crisis of moral purpose won't be solved by Ukraine's military successes.
To understand just how deep this crisis runs, we need only recall the chaotic withdrawal of NATO forces from Kabul in 2021. In many ways, it was in Afghanistan that the geopolitical ground for Russia's invasion of Ukraine was laid. For in those panicked, feverish few days in August last year, the waning of American (and, by extension, Western) power was exposed for all to see. The West had not simply been defeated. It had been humiliated.
The fall of Afghanistan to the Taliban after a two-decades-long occupation was not just a military or intelligence failure. It was also a moral failure. Not because the West had a moral duty to remain in Afghanistan, let alone invade in the first place. Rather, the withdrawal represented a failure of moral purpose. The West effectively pulled out of Afghanistan not because it had been beaten militarily, or because it was the right thing to do. It pulled out because it had no idea what it was doing or why it was doing it. Such was their moral disorientation, British officials couldn't even decide whether it was better to rescue dogs or humans.
In that calamitous withdrawal, Vladimir Putin will have seen his view of the West's decline confirmed. Western powers looked spineless, impotent and increasingly morally confused. Whatever else contributed to Putin's decision to take a massive gamble in Ukraine, the West's moral disarray in Afghanistan will have played a key role.
Today, as Ukraine looks set to retake yet more territory from Russia, you could be forgiven for thinking that the West has morally rearmed. That its confusion has evaporated. That it now knows what it's doing. The likes of European Commission president Ursula von der Leyen, US president Joe Biden and French president Emmanuel Macron have given endless speeches about the importance of defending democracy, human rights, liberal values and sometimes even national sovereignty. With each Ukrainian battlefield triumph, Western leaders grow more emboldened, more confident, more certain.
But appearances are deceptive. Ukraine's defiance in the face of Russian aggression has not affirmed everything the West holds dear. Quite the opposite. It has called the West as it is into question. This was captured well by the EU's foreign-policy chief, Josep Borrell, who suggested last month that the three pillars the EU was built on – Russian gas, Chinese goods, American security – have now turned to sand.
The Ukrainian resistance has, if anything, further exposed the West's own disorientation. Before and even during the initial stages of the invasion, the West saw Ukraine as a weak, divided and morally confused nation. Western politicians and pundits expected Ukraine to be quickly defeated by Russia. And Russian leaders, it seems, shared this view.
Yet Ukrainians did resist. They defied the fears and assumptions projected on to their nation by the West and Russia alike. And in doing so, they have shown that ideas of nationhood, shared values and sovereignty still matter today.
Over the past eight months or so, Ukraine has achieved something remarkable. Despite Ukraine's poverty, political corruption and atomisation after 20 years of 'Westernising' cultural and economic reforms, Ukrainians have demonstrated a ferocious solidarity. Western-provided weapons have helped, of course. But what has so far proven decisive is Ukrainians' commitment to their national idea and shared history.
Ukraine's resistance does not validate the West. It reminds the West of all that it has ceased to believe in. Ukraine has shown that the values of democracy and solidarity, so often invoked by Western politicians today, are grounded on the very things Western political and cultural elites routinely disparage – on ideas of nationhood and the virtue of self-sacrifice.
Of course, Ukraine is by no means a model nation. Corruption abounds and its far right is a problem. But ordinary Ukrainians have reminded us that sovereignty and nationhood are vitally important values, not outmoded concepts. They have shown us that courage and patriotism are essential virtues, not dirty words.
Until the West reclaims these values and virtues as its own, it will remain disoriented and weak. This is the uncomfortable lesson of the Ukraine war – one our leaders seem incapable of learning.
Jacob Reynolds is partnerships manager at the Academy of Ideas.
This is an edited version of a speech presented at the Battle of Ideas satellite event, 'Ukraine: Crisis or Rebirth for Europe' at Theatreforum Kreuzberg in Berlin, in association with Frieblickinstitut and Friedrich Naumann Foundation for Freedom.
To enquire about republishing spiked's content, a right to reply or to request a correction, please contact the managing editor, Viv Regan.