How the West wrecked Afghanistan
This troubled nation is in a worse state now than it was 20 years ago.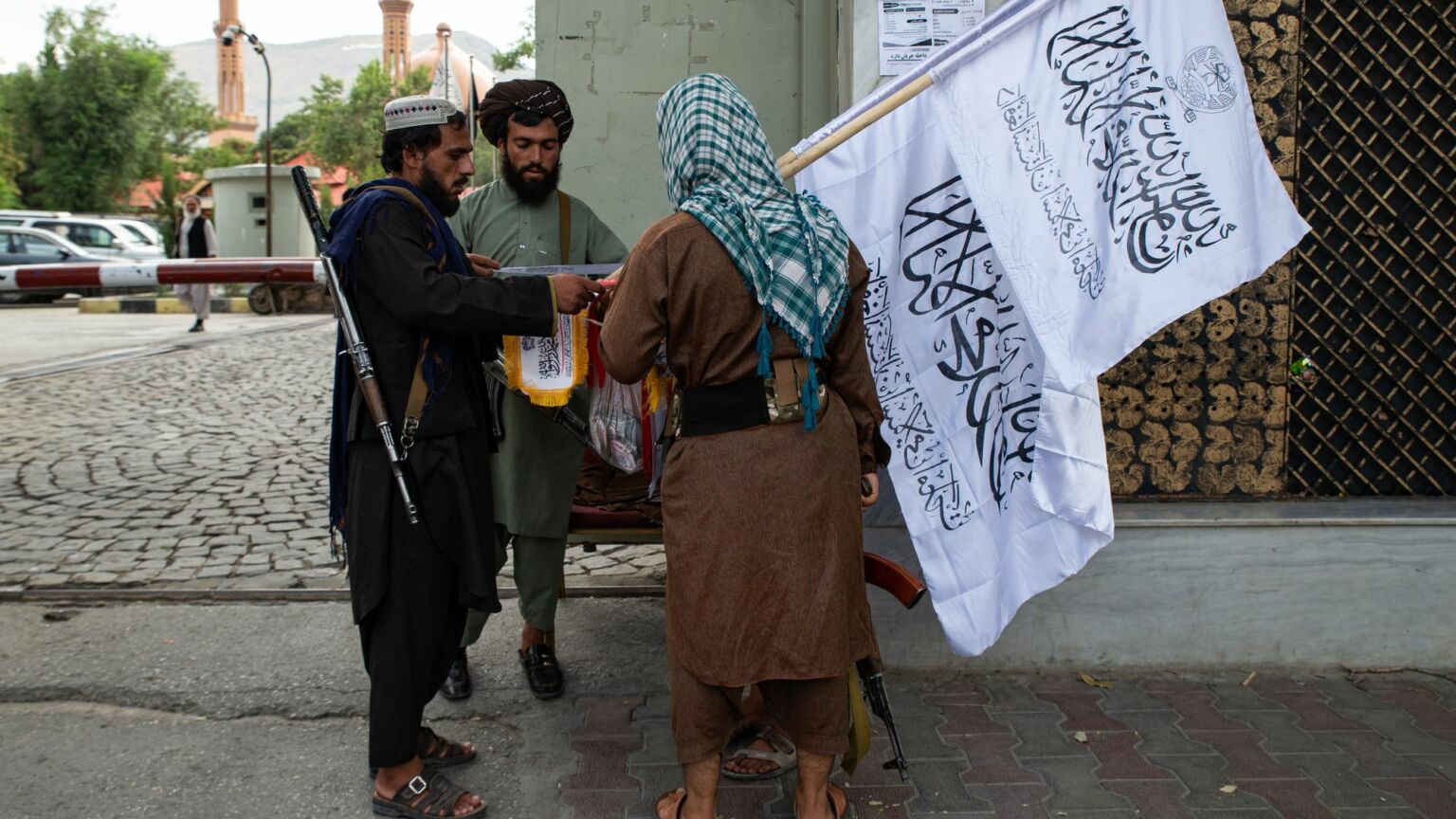 It is one year since Kabul fell. One year since Taliban fighters, their black-and-white flags fluttering in the breeze, rolled into the Afghan capital and reclaimed power. And one year since Western forces gave up on their 20-year-long occupation of a country that never wanted them there.
The situation in Afghanistan today is desperate. The economy has partially collapsed, after Western powers sanctioned the Taliban regime, seizing the nation's currency reserves and cutting off the aid packages – these accounted for nearly 80 per cent of the government's budget. The UN Development Programme estimated earlier this year that acute food insecurity now affects nearly half of Afghanistan's 40million inhabitants.
And the political and social situation is just as dire. Since taking power, Taliban leaders have set about remaking Afghan society according to their brutal interpretation of Islamic law. They have been meting out extrajudicial justice to former government and military officials. They have been punishing those who fall foul of their harsh laws with public floggings, amputations and executions. And they have curtailed many basic freedoms, especially for females. Teenage girls, for instance, have been barred from school. In May, Taliban chief and Afghanistan's supreme leader, Hibatullah Akhundzada, ordered women to completely cover themselves in public, including their faces. Women have also been prohibited from travelling long distances alone and can only visit public gardens and parks in Kabul on specific days, when men are not present.
This is Afghanistan a year after the fall of Kabul. An isolated, economically devastated nation ruled by a brutal, theocratic regime. And a large part of the responsibility for the dire straits in which this benighted nation finds itself lies not just with the Taliban, but also with Western powers. With the US, the UK and their allies.
After all, they started the war in Afghanistan over two decades ago. And they did so with little sense of what it was they were trying to achieve. This was a war driven more by domestic PR objectives than the situation in Afghanistan itself.
So initially, the objective was to hunt down al-Qaeda and Osama bin Laden in retaliation for 9/11. But that soon turned into a broader 'war on terror'. And within a year of the invasion of Afghanistan, the US was talking of eliminating the Taliban entirely – in other words, regime change – and promoting democracy, women's rights and other good causes.
They then spent trillions trying to impose a Western-style parliamentary democracy, on an impoverished, largely tribal society. To this end, they lavished money on large-scale infrastructure projects, from dams to roads, that locals had no way of maintaining. They built new schools next to already existing schools that Afghans had no intention of using. And they built a centralised state, with one-time CIA asset Hamid Karzai as president. They then tried to dress it up as a gleaming success. But the reality was a Potemkin state – corrupt, absurd and completely illegitimate. A state that many Afghans loathed.
And all the while the Taliban were waging a low-level insurgency. The West responded at various points with increased military force. But almost ever since then US president Barack Obama began talking of a timetabled withdrawal of forces from Afghanistan in 2009, the writing was on the wall. Western powers had invaded and occupied Afghanistan – and they now wanted out at almost any cost.
The exit finally arrived last year of course. It represented a disgraceful coda to this tragically pointless war and occupation. The departure of the US and its allies from Afghanistan, agreed by Trump in 2020 and formalised by Biden in early 2021, was not governed by principle. And there was certainly no sense that any sort of mission had been accomplished. It was driven purely by the Western elites' own political and moral exhaustion. Their own weariness with an interminable war. They just wanted to wash their hands of a mess they had done so much to create. Pass the buck. Perhaps even forget it ever happened.
The manner of the withdrawal – expedient, thoughtless and chaotic – reflected the US and its allies' wilful indifference to a nation they had occupied for the past two decades. In a telling moment from July last year, US troops slipped away in the middle of the night from Bagram Air Base, at one point the centre of US operations, taking even local Afghan security forces by surprise. Some battalions removed themselves so quickly that they left behind billions of dollars' worth of aircraft, armoured vehicles and high-tech defensive systems. These are now proudly in the possession of the Taliban.
The subsequent evacuation was sometimes even more callous and negligent. Afghans employed by the West-backed government, and therefore at risk of Taliban retribution, were left behind as the likes of the US and the UK focused their efforts on getting their own citizens out (or at one point, for the UK at least, evacuating abandoned pets and animals ahead of human beings). At least US secretary of state Antony Blinken scrapped a diplomatic trip to Africa to attend to the crisis. Leading members of Britain's foreign office, from then foreign secretary Dominic Raab down, remained on holiday. Even some of those nominally on duty stuck rigidly to their nine-to-five hours as the crisis unfolded.
A year on from the shamefaced withdrawal, it is difficult to understate the impact this disastrous war has had on Western powers. An operation launched in 2001 with such arrogance and complacency, ended with the US and its allies looking almost relieved to have been thoroughly routed by the Taliban. As Brendan O'Neill wrote at the time, it 'represents the most significant moment of geopolitical decline for the US in decades'.
A year on from the withdrawal, Afghanistan is in a far worse position than it was when the Taliban was last in power in the 1990s. We have abandoned Afghans to a horrendous fate – a fate we did so much to shape.
Tim Black is a spiked columnist.
To enquire about republishing spiked's content, a right to reply or to request a correction, please contact the managing editor, Viv Regan.