Rishi's coronation is a travesty of democracy
Another unelected PM is the last thing Britain needs.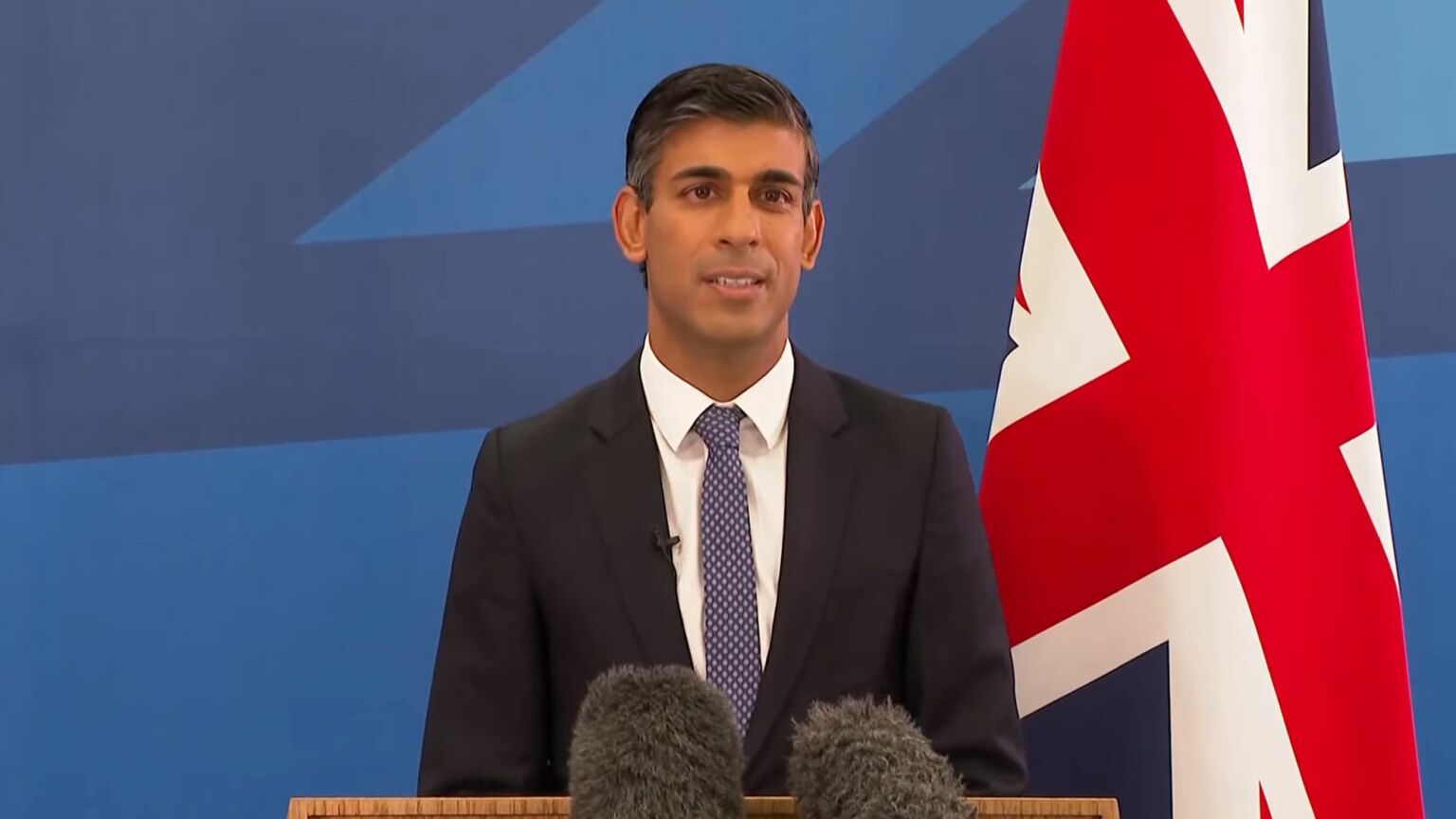 So, Rishi Sunak is to be crowned the UK's next prime minister. And make no mistake: this is a coronation. Earlier today, Sir Graham Brady, chair of the 1922 Committee of Tory backbenchers, announced that Sunak is to be the next Conservative leader and our next prime minister. The only other challenger, Penny Mordaunt, dramatically pulled out just before Brady's announcement, giving Sunak a clear run for No10. Tomorrow Sunak will meet with the king to make it official.
The rapid rise of Rishi Sunak to the most important job in British politics featured none of the usual trappings of democracy. There was no public debate. There was no vote by Tory Party members, let alone the wider electorate. There wasn't a single public speech or policy announcement from the eventual winner. Only no-hoper Mordaunt allowed herself to be interviewed by the broadcasters. And now that the white smoke has emerged from the 1922 Committee, that is apparently the end of the matter.
But it really should not be the end of the matter. Certainly, Liz Truss could not have carried on governing any longer. She was right to resign last week. Just as Boris Johnson was right to resign in July, when his government collapsed. A change of leader was necessary, but a coronation was not. Over the past few days, voters were once again reduced to mere spectators in the Tory Party soap opera.
We have now had three prime ministers in seven weeks, with each leader having much less democratic legitimacy than the last. Boris Johnson was elected in 2019 with some 14million votes and an 80-seat majority. Truss was thrust into Downing Street in September by a fraction of one per cent of the electorate, with just over 80,000 Tory members backing her as leader. Sunak's premiership has been secured purely by the backing of Tory MPs. Democracy is withering away before our eyes.
Sunak's backers have almost tried to make a virtue out of this. He has been entrusted not only with bringing stability and calm to the raging money markets – but also stability and tepidness to our politics. He's the leader we can 'trust the most to make politics boring again', reads one editorial.
There is an explicitly anti-democratic tone to some of the commentary. Sunak's backers view his coronation as the best bet for avoiding a snap General Election. It is hoped he can hold the Tories together, to keep the show on the road for as long as possible without involving the public. He has even won plaudits from the liberal left for supposedly bringing some cool-headed stability after the populist Boris Johnson years. 'Sunak's finest legacy would be not to have played to the electorate', enthuses one commentator in the Guardian. Democracy be damned.
With no popular mandate to speak of, Sunak is instead hailed as a gifted and competent technocrat. He is apparently the best man to right the wrongs of the past few weeks of economic chaos. He is said to have shown great foresight in warning against Truss's deficit-busting tax cuts. He presents himself as a politician who prefers difficult truths to 'comforting fairytales'.
But is Sunak really as capable and as credible as he is being made out to be? He only resigned as chancellor some five months ago, yet his record at the Treasury seems to have already been forgotten.
In his last full budget, in August 2021, Sunak proudly proclaimed that he had built an 'economy fit for an age of optimism'. Even as the storm clouds of inflation were gathering on the horizon, he assured us this was just part of the growing pains en route to a 'high-skill, high-wage economy'. 'Let there be no doubt – our plan is working', he said. This sounds an awful lot like one of those 'comforting fairytales'.
Back in the real world, when Sunak left office in July, Britain was already firmly trapped in a stagflationary slump. Inflation was hitting 40-year highs. Business investment had not recovered to pre-pandemic levels. Indeed, this post-Sunak economic stupor was the rationale for Truss' mini-budget, however flawed its content and execution proved to be.
Although Sunak has announced no new economic policies during the leadership contest, we can reasonably assume there will be some serious belt-tightening to come. Public spending could be restrained to try to placate the angry markets. This could mean a downgrading of public services and our prospects for growth. If so, this would certainly represent a turn away from the mandate won by the Tories in the 2019 election, which promised to 'level up' Britain and deliver greater public investment. Sunak has no mandate for such a change in economic direction. Can he really get away with foisting this on the public?
As the economic crisis deepens, we will need more public engagement, not less. We will need a leader with a plan that is endorsed by the people, not a technocrat who answers to the markets. If Sunak wants to be that leader, he should seek his own mandate. He should try to persuade us to follow his preferred path out of this crisis. Anything less will not do in a democracy. A General Election could not come any sooner.
Fraser Myers is deputy editor at spiked and host of the spiked podcast. Follow him on Twitter: @FraserMyers
Picture by: YouTube / The Sun
To enquire about republishing spiked's content, a right to reply or to request a correction, please contact the managing editor, Viv Regan.