What the monarchy tells us about the generation divide
There is nothing positive or democratic in young people's cynicism towards the royals.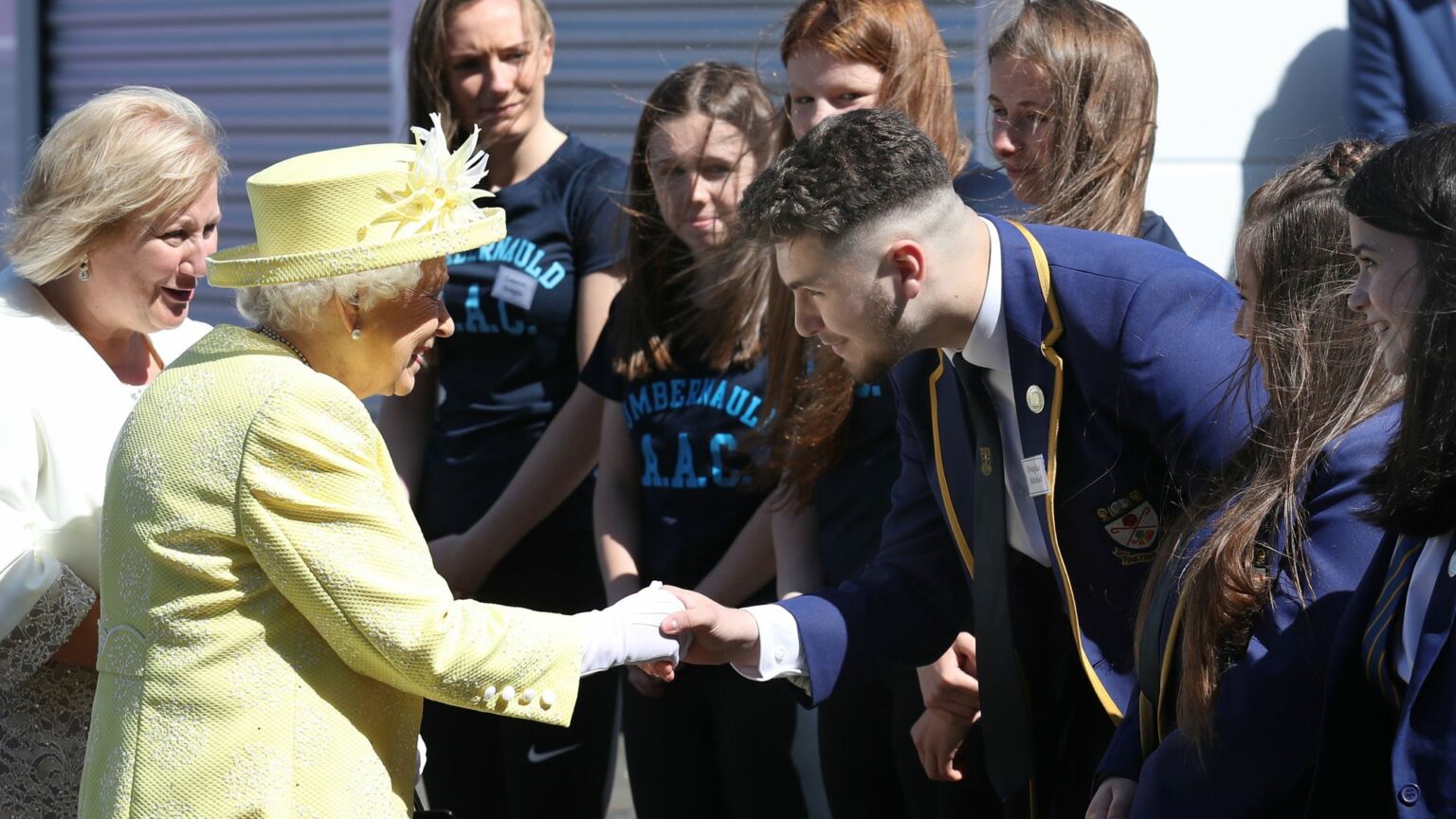 Since the death of Queen Elizabeth II was announced last week, people have left flowers outside royal palaces, gathered together in acts of remembrance and joined queues to file past her coffin. While there have been a handful of protesters, the mood has generally been sombre and respectful.
And then there is TikTok. Content on the video-sharing platform beloved by those in their teens and early twenties is altogether less reverential. Photoshopped memes of the queen dancing sit alongside videos of young people feigning horror at discovering that schools will not be closing for the mourning period. There is much speculation about what will happen when Her Majesty meets Princess Diana in heaven. And in between all of this, there are more pointed videos of people acting upset at news of the queen's death and then suddenly switching to laughter when they find out 'what she had done'. Nods to 'in Africa' provide clues to the sins being alleged.
Of course, there is nothing wrong with finding humour in an occasion like this. But it is still worth noting how stark the generational differences have been in response to the queen's death. Generally, older people are engaging in public displays of respect, while younger people peddle memes and other grievances online.
Surveys confirm this generational divide. A recent opinion poll, conducted around the time of the Platinum Jubilee, shows that 77 per cent of Britons aged 65 and older want the monarchy to continue, compared with only 33 per cent of those aged 18 to 24. The gap between generations is far larger than any gap between the genders or even political outlooks.
But before republicans start celebrating, it is worth noting that young adults' lack of support for the monarchy does not translate into a demand for an elected head of state. Despite only a third of 18- to 24-year-olds backing the monarchy, slightly fewer – just 31 per cent – want the UK to have an elected president. This suggests there is no great democratic impulse driving young people's aversion to the royal family.
Interestingly, polls showing how votes were cast in the 2016 EU referendum reveal the exact same generational divide. Those under the age of 25 were twice as likely to vote to remain in the EU than those over 65. Young adults find the prospect of 'taking back control' from the unelected Brussels bureaucracy just as unappealing as having an elected head of state.
Young people's lack of support for both monarchy and democracy suggests that what lies behind the irreverence towards the queen is less political than it is cynical. Indeed, such cynicism extends to other forms of governance and national institutions. There is nothing progressive or positive about this. It suggests that young people have grown up in a society that is largely unable to celebrate its values and institutions.
A progressive, democratic movement against the monarchy would be expected to put forward alternatives to the current system. Of course, this discussion is essentially nowhere to be seen in Britain. What we have instead from young anti-monarchists are performative eye-rolls.
If social media are any guide, in place of critiques of the undemocratic monarchy we have conspiratorial quips about Prince Andrew's sex life and the circumstances of Princess Diana's death. The young are also keen on calling the royal family racist – not just for the historical connections to colonialism, but also thanks to the more recent disputes with Prince Harry and Meghan Markle.
Indeed, it is hardly surprising that in a poll conducted in March last year – shortly after the Duke and Duchess of Sussex gave their now infamous interview to Oprah Winfrey – 48 per cent of 18- to 24-year-olds said their sympathies lay with Harry and Meghan, compared with only 15 per cent who professed support for the royal family. In older age groups, the statistics were reversed, with 55 per cent of those aged 65 and over declaring sympathy for the royal family. In contrast to older people who value the queen's stoicism and sense of duty, younger people seem to value Meghan's apparent emotional openness and readiness to speak 'her truth'. For this younger generation, speaking about one's mental-health struggles counts for far more than the queen's 70 years of service.
In the not-too-distant past, the royal family was an institution that could unite communities across generational lines. Schools, church groups, youth organisations like the Scouts and Guides, as well as neighbours and older relatives, taught younger people to have respect for the monarchy. For young people today, displays of deference to a monarch seem hopelessly old-fashioned. And yet, as young people's support for Meghan illustrates, there is still an imperative to demonstrate deference to something – in this case, to woke values. Woke values divide people according to their skin colour and gender. And so they are always going to grate against those national institutions that seek to transcend such trivial personal characteristics.
The growing generation gap in values should concern us all – including those of us with no desire to romanticise or rehabilitate deference towards the monarchy. What is needed now is a positive vision for society and of democracy that might unite people across generational lines.
Joanna Williams is a spiked columnist and author of How Woke Won, which you can order here.
To enquire about republishing spiked's content, a right to reply or to request a correction, please contact the managing editor, Viv Regan.