Why Meghan is queen of the narcissists
Her speech about gender equality was entirely about herself.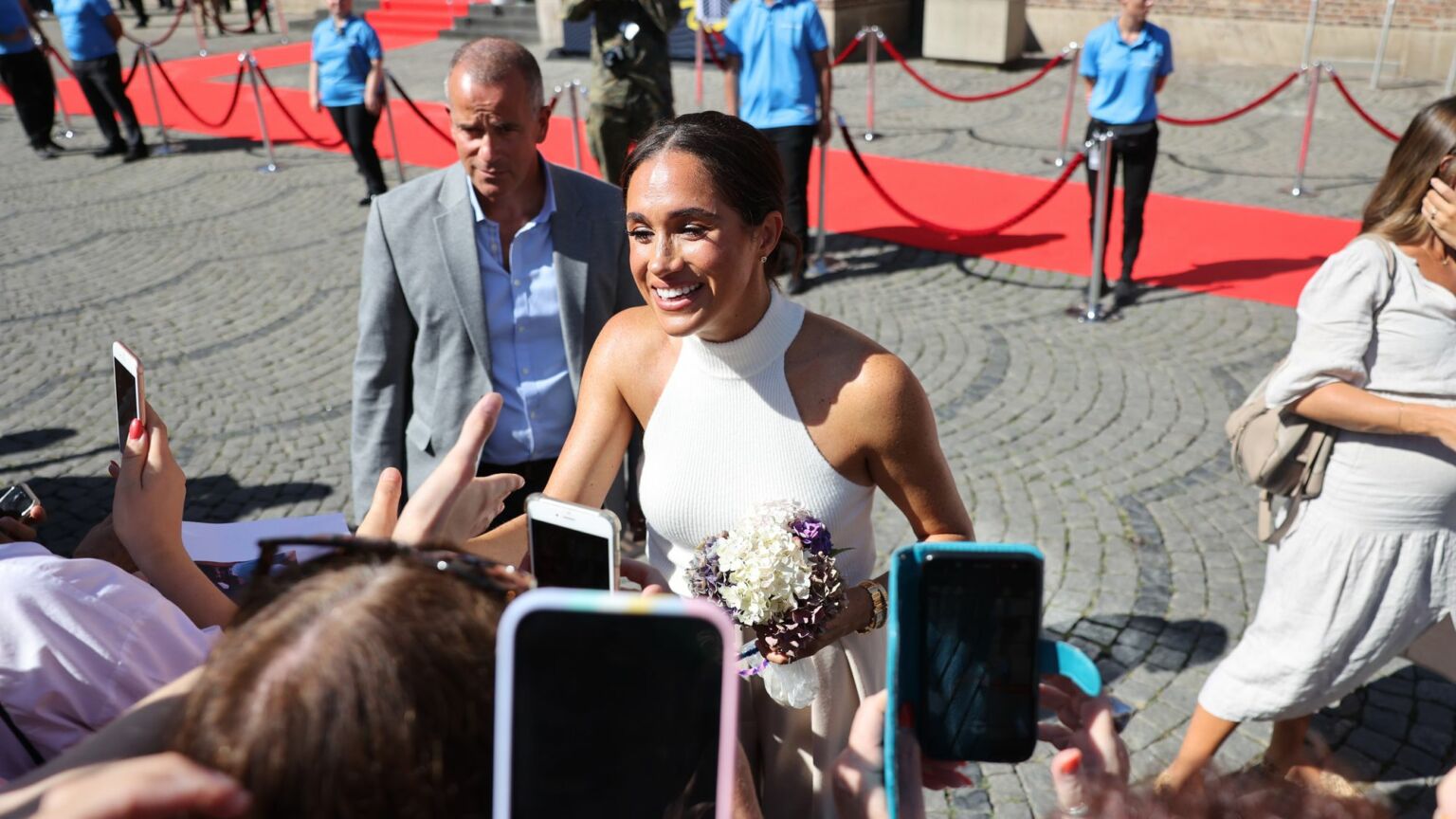 The Duchess of Sussex's speech yesterday at the One Young World summit, a charity shebang for 'young leaders', had been billed as a talk on gender equality. But what the 2,000-or-so young delegates heard in Manchester yesterday was something rather different.
In the course of her seven-minute monologue, Meghan Markle mentioned gender equality just once – through a blink-and-you'd-miss-it anecdote about the bravery of a young woman from Eritrea. For the rest of Meghan's time at the podium, she focused on her favourite subject: herself.
It really was a masterclass of self-referentiality, delivered at points with an affected I-feel-your-pain solemnity. By the end, Markle had referenced herself 54 times, which was 53 more than she'd referenced gender equality.
She told the young audience about what it had been like for her to first participate in One Young World in 2014, when she was 'young, ambitious, advocating for the things I deeply and profoundly believed in'. She explained how nervous she felt having dinner with 'world leaders, humanitarians, prime ministers and activists that I had such a deep, long respect and admiration for'. 'And there I was, the girl from Suits', Meghan recalled, to gentle laughter from the crowd.
The humility was impressively performed and completely disingenuous. Meghan has been called a lot of things, but humble is not one of them. She made this clear in the closing of her speech: 'One Young World saw in me, what I wanted to see fully in myself. They saw in me, just what I see in you – the present and the future.'
Such textbook narcissism is what we've come to expect from Meghan, of course. Just last week she told the Cut that South Africans celebrated her wedding to Prince Harry in much the same way they celebrated the release of Nelson Mandela. She claims a South African cast member from the Lion King remake told her as much a few years ago. Whether or not this is true is neither here nor there (the only South African cast member of the film doesn't recall the exchange). What's important is that Meghan believes it to be true, because it fits her delusions of grandeur.
In many ways, Meghan is merely an extreme example of our culture of narcissism, where talking endlessly in public about yourself – your feelings, your experiences and your 'truth' – now passes for a form of activism. Speaking out about one's alleged experiences of oppression, struggle or anxiety is now presented as some great, charitable act of awareness-raising. The personal has become the political with incredibly tedious consequences.
With Meghan, we see this trend in perhaps its most absurd form. The duchess is invited to give a speech on a serious issue, to shine a light on those less fortunate than herself, and yet she couldn't help but make it all about, well, herself. Truly, she is queen of the narcissists.
Tim Black is a spiked columnist.
To enquire about republishing spiked's content, a right to reply or to request a correction, please contact the managing editor, Viv Regan.