Chris Kaba and the dangers of racialising everything
Kneejerk accusations of racism do nothing to serve justice.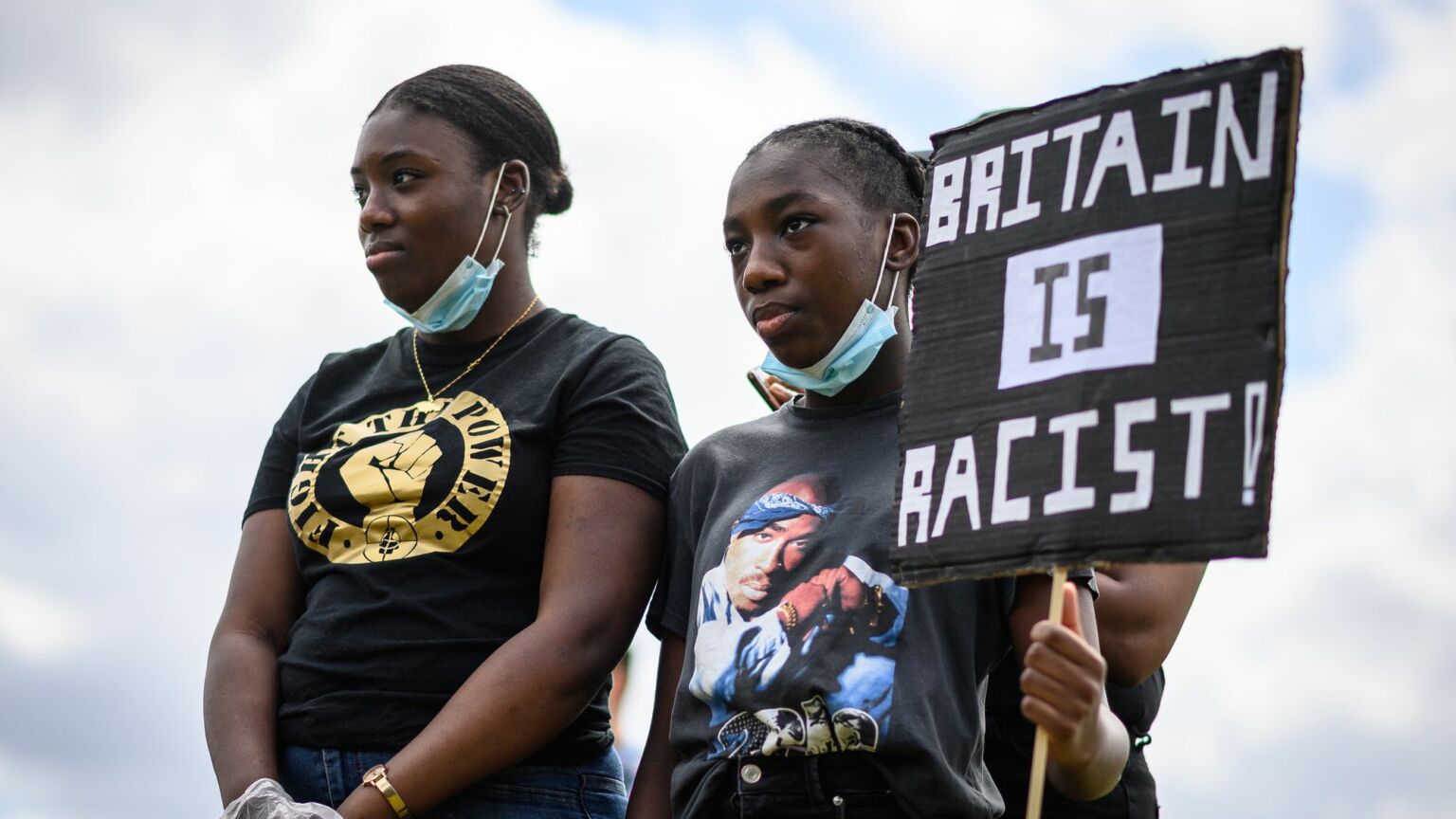 Earlier this month, Chris Kaba, a 24-year-old black man, was fatally shot by a police officer in Streatham Hill, south London. Several days later, on 9 September, the police watchdog, the Independent Office for Police Conduct (IOPC), began a murder investigation.
Many of the details surrounding the case have not yet been established. But any lethal use of force by the police is going to rightly draw a great deal of scrutiny. Any death is a tragedy, and it is to be expected that, amid the pain and confusion, there will be public anger and demands for answers.
But instead of seeking to understand the circumstances of Kaba's death – by encouraging witnesses to come forward or by examining as much evidence as possible – activists, commentators and campaign groups have been quick to blame a single cause: racism.
Following the independent investigation, it may well transpire that racism was a factor in the shooting. But for too people many today any negative interaction between the police and a black individual simply must have been caused by racism, whatever the facts of the case.
While much remains unknown, the little that has been reported suggests that Kaba had been involved in a car chase before he was shot. One witness says that 'the victim tried to drive his vehicle at officers'. This, of course, does not necessarily mean that his killing was justified or that shooting him was the correct response. But it does at least call into question the claims, shared widely on social media, that this was simply a 'racist execution' or that if Kaba 'were white he would be alive'. Shockingly, Mind, the mental-health charity, publicly declared that Kaba's death was likely to trigger 'racial trauma'.
These instantaneous, evidence-free accusations of 'racism' do nothing to serve justice. But they do corrode relations between ethnic-minority Britons and the police. And they create needless suspicion about the justice system. If the IOPC investigation does not find any evidence of racism, and the officer is not eventually convicted, then those who have already made up their minds might take this as evidence that justice has not been served. This benefits no one.
No one would deny that there are huge problems with the British police. Violent crime is on the rise and yet police are often missing in action. But the notion that officers are intentionally targeting and killing black Britons is a dangerous smear. In reality, fatal police shootings in the UK – of people of all races – are incredibly rare. In some years, the number is as low as zero.
While the police kill very few people directly, anti-racist activists often point to deaths in police custody as evidence of police racism. But research published by Inquest shows that around 10 per cent of the people who have died either in police custody or following contact with the police in England and Wales since 1990 are from an ethnic-minority background. This is actually slightly below the proportion of ethnic-minority people in the UK. So there does not seem to be a racial disparity here.
Of course, any death at the hands of police or in police custody should be investigated in case of police wrongdoing. But police wrongdoing is by no means the cause of all such deaths. Other causes such as drug overdoses, suicide or accidental harm need to be considered, too.
Besides, as I have written before on spiked, under-policing within some socially deprived ethnic-minority communities may be a bigger problem than over-policing. In these areas, violent crime poses a far greater threat to black Britons than do the police.
Yet you likely won't hear about any of this from self-styled anti-racist activists. There is staggering hypocrisy in how identitarian activists treat black lives. Activists show great interest in any incident that they think can be blamed on racism, but when facts emerge that undercut their narrative, they lose all interest.
This was what happened following the brutal attack on Black Lives Matter campaigner Sasha Johnson in 2021. Johnson was shot in the head, leaving her in a critical condition. Campaigners immediately blamed racism for the attack. But when it became clear this was unlikely to be the motive, her fellow BLM campaigners fell silent.
Or take the case of Owami Davies, a student nurse who went missing in August. Campaigners instantly accused the police of being racist, claiming they had not put enough effort into finding her. After she was eventually found, Paul Brogden, a Met commander, pointed out that the search was 'the biggest missing-person investigation conducted by the Met this year and among the biggest in recent years'. It is hard to square this with the accusation that the police were indifferent to Davies' fate.
As for Chris Kaba's case, we need to reserve our judgement. We should wait until more evidence emerges or until the IOPC investigation concludes before making serious accusations. Undoubtedly, being a firearms officer is a difficult and dangerous job. Equally, the death of a citizen by an officer must be investigated without fear or favour and the police should be held to the highest standards possible.
Kneejerk accusations of racism will only get in the way of establishing the truth.
Inaya Folarin Iman is a spiked columnist, GB News presenter and founder of the Equiano Project.
To enquire about republishing spiked's content, a right to reply or to request a correction, please contact the managing editor, Viv Regan.