The police don't need lessons in 'black history'
Taking a racialised approach to policing is never a good idea.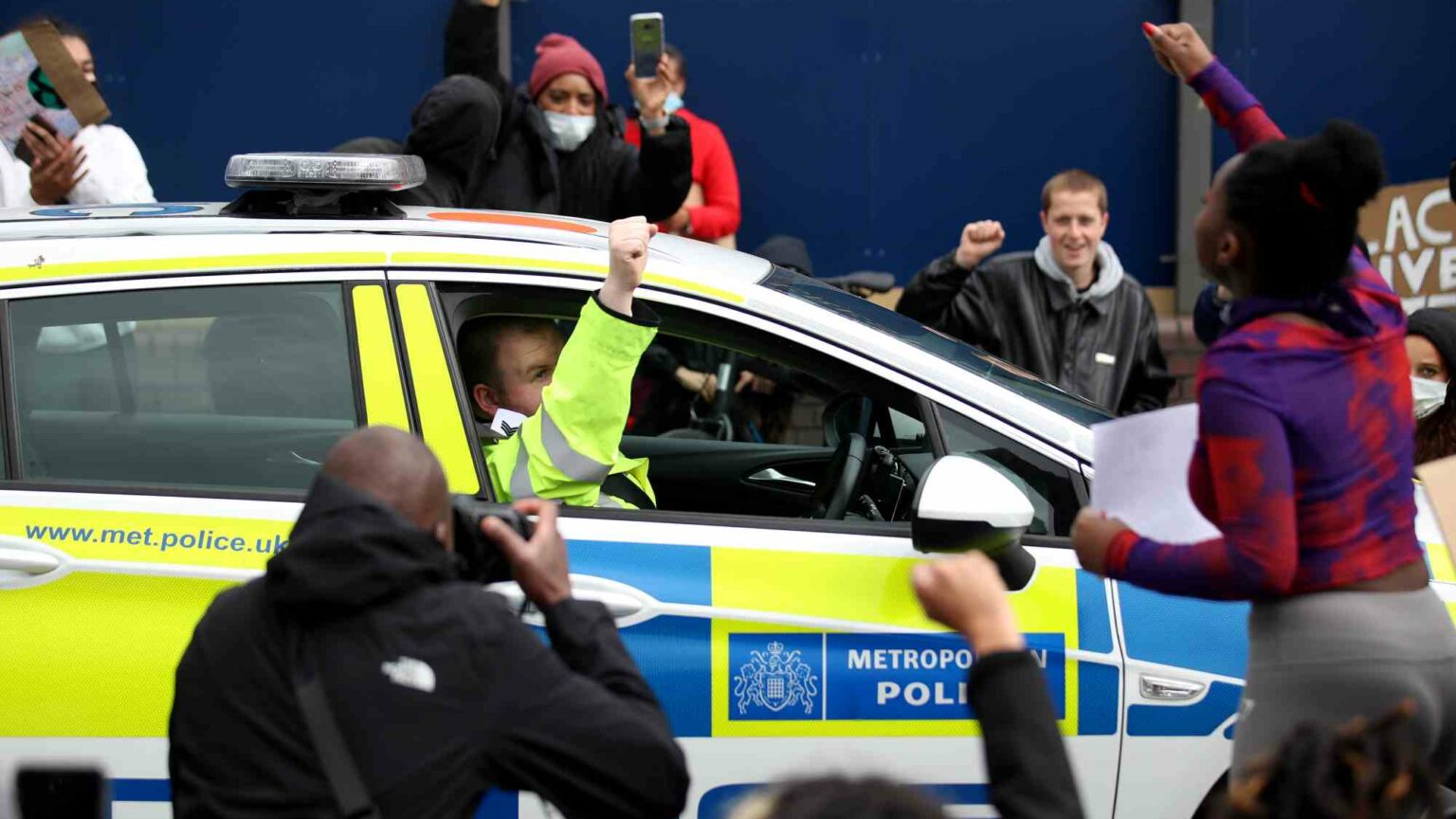 Police in England and Wales may soon have to undergo compulsory 'black history' lessons, as a key part of something called the Police Race Action Plan.
According to reports, the action plan aims to teach officers about the history of the policing of black people and the impact of their negative interactions with law enforcement. This will supposedly help forge an anti-racist police force, comfortable being labelled 'woke' and therefore supposedly better able to address the needs of black people.
This is as bad an idea as it sounds. For a start, the plan includes several flawed assumptions and partial truths. It claims, for instance, that 'black people have significantly lower than average rates of confidence in their police force'. This is not entirely true. According to official data compiled between 2017 and 2020, black Caribbean people do have less confidence in the police than other sections of society. But it's a different story for black African people. They actually have higher levels of confidence in the police than their white British counterparts do.
Furthermore, while the report correctly points out that police stop-and-search powers are disproportionately used against black males, it fails to note that there's a reason why this is happening. It's not because the police are racially prejudiced; it's because, as stats show, black people from deprived areas are overrepresented as both victims and perpetrators of violent crime. In 2017, for example, nearly two thirds of violent offenders aged under 25 in London were from an ethnic-minority background.
Violent crime is clearly a complex, multifaceted problem. There are numerous cultural and socioeconomic factors at play. Quite how teaching the police 'black history' will help them tackle violent crime is unclear.
There is also a broader point to be made here about the very idea of a 'black history' of policing. This, it seems, is a highly tendentious rather than an objective history. It seeks to reduce the history of policing and race, in all its complexity, to a tale of the police's systemic racism.
Providing police with this version of their history will do nothing to help them find meaningful solutions to the problems communities are currently facing. Quite the opposite. It will merely encourage the police to obsess over themselves, over their own alleged unconscious biases, rather than focus on the task at hand.
It may even encourage the police to believe that black perpetrators of crime have little choice but to act as they do. It could encourage officers to think that the young black men, for example, who brutally stab other human beings are simply acting out the roles forced on them by the racist, oppressive history of policing.
This is not only false but dangerous, too. People, regardless of their skin colour, are moral agents. They make choices that they are responsible for. They don't need pity from a police force suddenly aware of its supposed systemic racism – they need to be held to the same standards as everybody else. Treating law-breaking citizens differently because of their race, religion or any other identity marker is an affront to justice.
We should not be naive about the police. They are the armed wing of the state and they have had a fraught and sometimes violent relationship with some ethnic-minority communities. And yes, some police officers continue to indulge in highly questionable behaviour. But this Police Race Action Plan won't help. It is just another piece of identitarian grandstanding on the part of officialdom. And it will only further racialise and divide society.
Inaya Folarin Iman is a GB News presenter and founder of the Equiano Project.
To enquire about republishing spiked's content, a right to reply or to request a correction, please contact the managing editor, Viv Regan.