Rowan Atkinson is right about 'punching down'
Comedy should punch in whatever direction it pleases.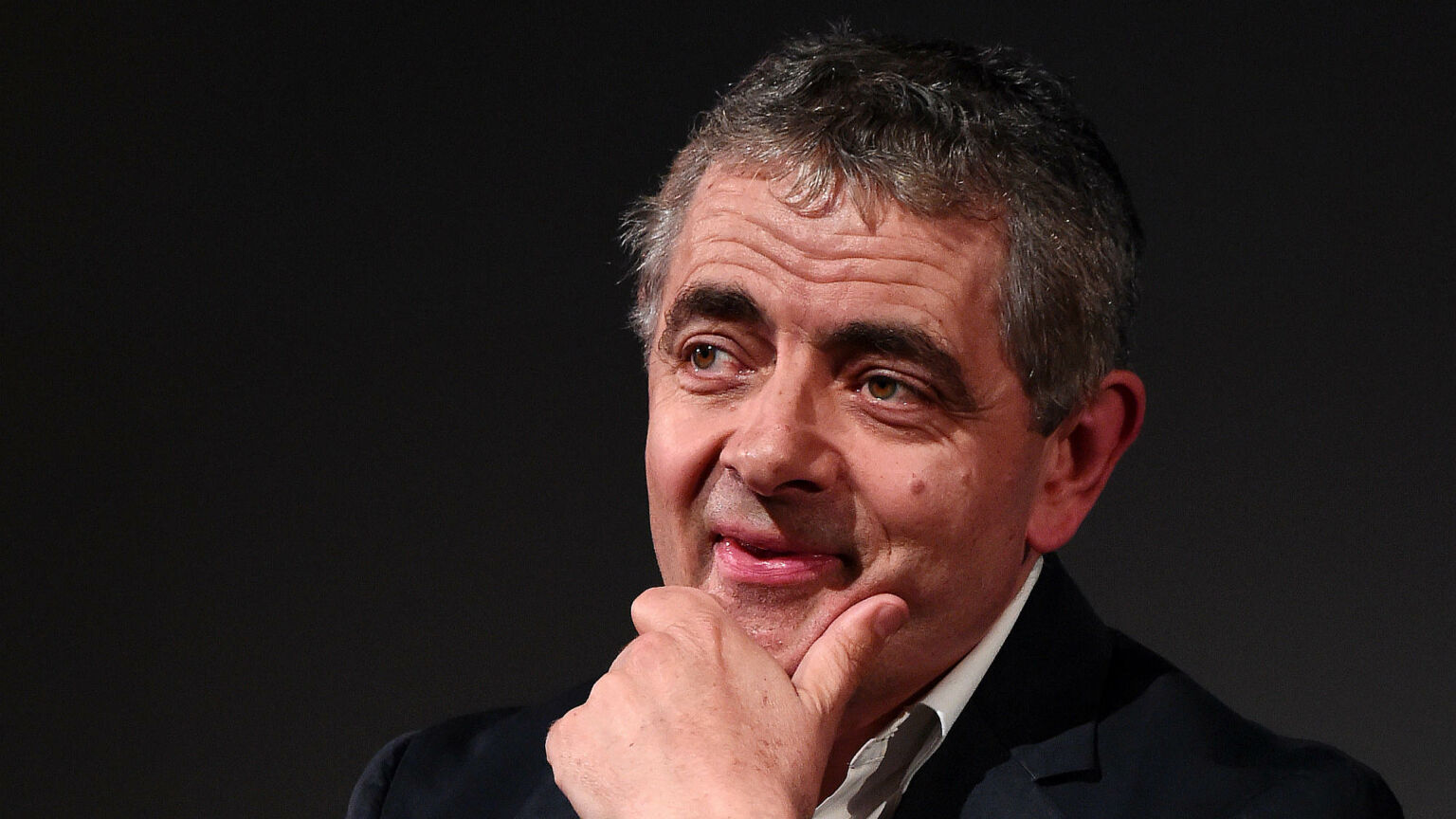 Actor, comedian and long-time free-speech defender Rowan Atkinson has taken a swipe at offence culture. In an interview with the Irish Times on Saturday, he said: 'It does seem to me that the job of comedy is to offend, or have the potential to offend, and it cannot be drained of that potential. Every joke has a victim.'
It is perhaps telling that this simple, common-sense statement has since made headlines across the world. Censorship has long reigned in entertainment, and comedy in particular. Deference to sensitivity and political correctness is now all but expected. Make the wrong joke about the wrong crowd and the cancellers will come after you. And they won't stop until every last drop of fun and risk has been drained from entertainment.
Atkinson is clearly switched on to this threat. The Mr Bean star has fought for free speech for many years, most famously in 2013 when he and others successfully campaigned for the word 'insulting' to be removed from Section 5 of the Public Order Act. He worked on this with other cultural figures like Stephen Fry, as well as a cross-party group of MPs.
Atkinson is also keenly aware that the threat to free speech today comes not just from legislation, but also from culture – for instance, the insistence that all jokes be seen to 'punch up' rather than down. 'There are lots of extremely smug and self-satisfied people in what would be deemed lower down in society, who also deserve to be pulled up', he told the Irish Times. 'In a proper free society, you should be allowed to make jokes about absolutely anything.'
This is timely and true. Critics of free speech and so-called offensive humour often argue that it is unacceptable to go after allegedly weaker targets, as part of some imagined hierarchy of identitarian characteristics. Given no one has ever produced a table of where all these identities are supposed to fit, it has made comedians nervous about telling jokes about anyone other than straight white men.
What this also misses is that who wields power in society often changes and takes different forms. The establishment is not just the pale, male and stale Tories of some people's imaginations. What's more, you'll have noticed that it is okay to 'punch down' at certain disadvantaged groups but not others – with white working-class men always being fair game.
While it is welcome to hear someone of Atkinson's stature take aim at offence culture, it is striking what a relatively lonely voice he is on this issue. Yes, some newer comics have spoken up about comedy and offence recently. But few from the older guard have had the minerals to take on the new orthodoxy. Even in the time since Atkinson campaigned against Section 5, the world seems to have become a more censorious place.
The result of this is dreadful comedy. Comics and comedy writers now make the same jokes about the same topics year in, year out, without noticing the new, ripe targets that have appeared. It's all well and good sitting on the panel of Have I Got News for You and having a pop at crusty old Tories and silly Americans who love guns, but the times have changed – and so has the establishment.
If comics really want to be relevant and, heaven forbid, entertaining, then they should aim their fire elsewhere – at the woke elites as well as the old establishment. That might mean punching up as well as down, punching right as well as left. But this is what audiences are crying out for. So please, comedians and comedy writers, listen to Mr Bean – and make us laugh.
Charlie Peters is a writer. Follow him on Twitter: @CDP1882
To enquire about republishing spiked's content, a right to reply or to request a correction, please contact the managing editor, Viv Regan.