Boris Johnson is a dead man walking
But those hoping the populist revolt will die with his premiership are sorely mistaken.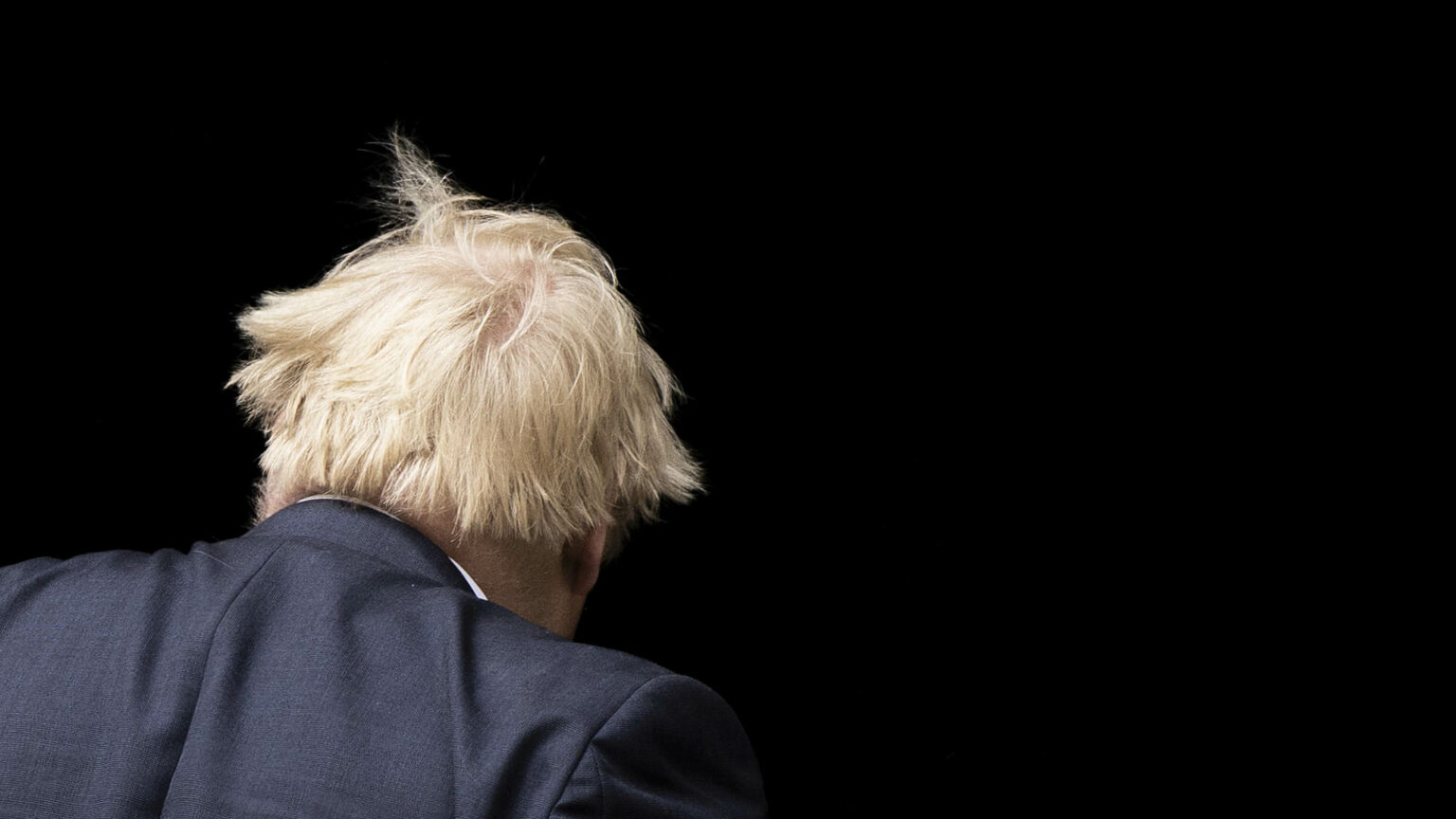 So here we are. Two and a half years after UK prime minister Boris Johnson won the Brexit election, realigning British politics, battering Labour in its heartlands and delivering an 80-seat majority, his premiership hangs in the balance. Tonight's 'vote of confidence' in the prime minister was anything but. What Johnson has hailed as a 'convincing' victory was in fact another crushing blow to his authority. In the end, 211 Tory MPs backed him while 148 voted against. This is worse than Theresa May fared in her confidence vote in 2018. She was gone six months later. He also did worse than John Major in 1995, who went on to lose the next election by a landslide.
We do live in extraordinary political times. Johnson has defied the supposed iron laws of politics before. But it is hard to see how he can climb out of the hole he has dug for himself. As of tonight, 41 per cent of his parliamentary party do not believe he should be prime minister, which will make the job of governing all but impossible. His standing with the public is also woeful. His approval rating is at 26 per cent. Pollsters are projecting a potential Tory wipeout in the Red Wall. Johnson is technically safe from another leadership challenge for a year. But with two crucial by-elections coming up, both of which the Tories are currently expected to lose, MPs may later rewrite the rules so as to have another go at ousting him.
Partygate, the spark for this latest bout of Tory civil war, has been a farce for a while now. That a PM may soon fall because he had some cake on his birthday and raised a glass to departing colleagues in No10 is absurd. But then that's the nation Johnson's lockdowns turned us into. And while voters aren't as hopping mad about Partygate as our Covid-marshal media, the scandal has done serious and perhaps irreversible electoral damage. Meanwhile, Johnson has no populist energy left that might remind voters why they took a chance on him in the first place. If anything, this one-time populist has become increasingly deferential to metropolitan orthodoxy. He has thrown his lot in with green dogma, even as the cost-of-living crisis burns around us. He has tried to look both ways on the culture war – lamely posturing against woke ideology one minute only to genuflect to it the next.
The opportunity Boris Johnson once had to reshape British politics feels like it has been squandered. His so-called people's government – which pledged to get Brexit done, usher in democratic reform and give left-behind areas a seat at the table – now feels visionless and preoccupied only with its own survival. We at spiked never had any illusions about Boris Johnson or the Conservative Party. This metropolitan liberal and this old party of the establishment were always unlikely vessels for working-class revolt. Now, what inclination they might briefly have had to push politics in a more populist direction seems to have disappeared, amid talk of whether a Thatcherite or a Cameroon should take over once Johnson goes.
They still don't get it. But nor do those Remainers – inside and outside the Tory party – who are rubbing their hands with glee at Johnson's demise. As ever, it has fallen to Labour lord Andrew Adonis to say the quiet part out loud, tweeting earlier today that 'If Boris goes, Brexit goes'. He and his ilk are desperate to undo the populist revolt and put voters firmly back in their box. Keir Starmer – after a few years of pretending to have made his peace with Brexit – is piping up again about a renegotiation. When Johnson goes the elites will inevitably take it as a vindication of their own dreadful, technocratic politics – and an opportunity to edge us back towards Brussels' orbit.
Brexiteers and democrats should be on their guard. But while Boris Johnson may be a dead man walking, those convinced the populist revolt will die with his premiership are sorely mistaken. Brexit was always bigger than Boris and populism is about the people – not the political leaders who briefly flirt with it. The desire for more democracy and the fury with the establishment among ordinary people will not just disappear because one politician has hit the skids. We need only look to America, where the populist revolt and the culture war have only intensified – with new fronts opened in education, tech, business and the arts – since the so-called adults returned to the White House.
Boris Johnson may well be on the way out – if not tonight then sometime soon. But the populist era is far from over.
Tom Slater is editor of spiked. Follow him on Twitter: @Tom_Slater_
To enquire about republishing spiked's content, a right to reply or to request a correction, please contact the managing editor, Viv Regan.