Labour is as lost as ever
All the Tory scandals in the world cannot undo Labour's betrayal of its heartlands.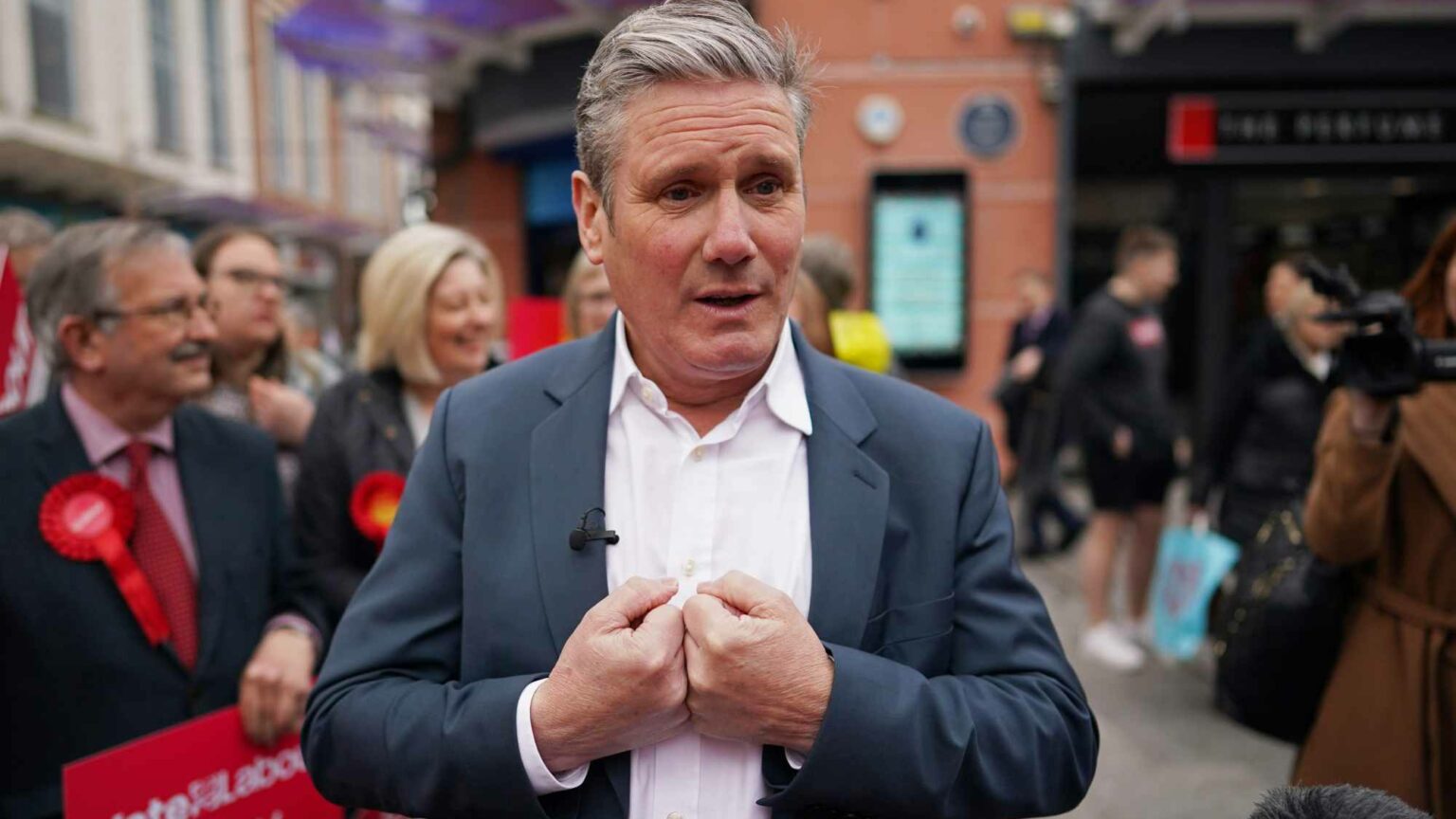 So, by all accounts, Labour had a great night in London at the local elections. We awoke to news this morning that Keir Starmer's party had won Westminster council for the first time ever, Barnet council for the first time in 20 years, and Wandsworth council for the first time since 1978. But bar the symbolic value of some of these gains – Wandsworth was Thatcher's favourite – Labour doing well in London should not surprise us at this point. It has been the party of London for some time, as the thinly veiled glee shown by our London-based media at these results amply demonstrates. No, the real story of last night is the one Keir Starmer really doesn't want to hear – that in the Red Wall, in Labour's former heartlands, his party is either struggling or going backwards.
No doubt, it was not a great night for Boris Johnson's Conservatives – at the time of writing it had lost 182 seats. But as polling guru John Curtice puts it, 'the loss of support for the Conservatives did not simply translate into Labour advance. A one-point advance in Labour's vote share in London was accompanied by a three-point fall in the north of England.' In the Midlands, the Tories actually increased their majorities on councils like Amber Valley and Nuneaton and Bedworth. As has been the story for several elections now, the Labour Party is piling up support where it doesn't really need it – in big cities like London – and struggling to find support where it actually does need it – in those Red Wall, pro-Brexit towns that defected to the Tories en masse in 2019.
The limits of Starmerism – if it even deserves an 'ism' – are plain to see. We are in the middle of an energy and cost-of-living crisis. The Bank of England is predicting a recession and double-digit inflation by the end of the year. The Tory Party has been enveloped by one scandal after another. Voters – particularly those northern, working-class voters who took a chance on Johnson in 2019 – are demoralised. This was all supposed to secure big gains for the decidedly steady Starmer. And yet here we are. What he clearly doesn't realise is that being 'sensible' and 'forensic' is not a substitute for a political programme, or for that matter a personality. Combine this with the Brexit betrayal at the last election – the second-referendum policy that Starmer himself crafted – and it's little wonder that Red Wall voters are not exactly flocking back to this 'under new management', de-Corbynised Labour Party.
That Starmer has focused so much on Partygate reveals his lack of nous. Yes, the Downing Street lockdown parties were outrageous. Yes, it was one rule for them and one rule for the rest of us. But you cannot tut-tut your way to Downing Street. Being a bit of a straight-edge – as Starmer has presented himself – is hardly an attractive quality. At this point, lockdown moralism only animates those who hated Johnson from the get-go. And by going after the government for even minor breaches – even saying Rishi Sunak should resign for the crime of stumbling into a birthday party while on his way to a meeting – Starmer has also made a rod for his own back. Durham police have just announced they will investigate the now infamous beer-and-curry get-together that Starmer was spotted at during lockdown.
Meanwhile, on the cost of living and energy, Starmer is tinkering with taxes while household finances burn. His plan for a windfall tax on North Sea oil and gas producers is a nice idea, but it won't get to grips with the scale of the problem. Given chancellor Sunak has also flirted with imposing one, it could soon be nicked from Labour anyway – gesturing to how un-radical a suggestion it was to begin with. The Tories under born-again green Boris Johnson are incapable of pursuing the longer-term policies that would give us the cheap and plentiful energy we need, but the Labour Party is if anything more wedded to green dogma – even as the vast costs of it all are made painfully clear around us.
Another thing Labourites cannot let go of, regardless of how much it hurts them, is identity politics. Starmer has made a point of going to war with the Labour left – even casting out his predecessor from the parliamentary party. He has been willing to dispense with all manner of shibboleths not just of the Corbynite left, but also of the liberal left, in an attempt to make himself electable. He's even tried to lean right on drugs and crime in recent weeks. And yet still he cannot bring himself to say that only men have penises, or publicly and unreservedly defend his own MP Rosie Duffield, who has been hounded for her gender-critical views. Women across the country are beginning to see Labour as untrustworthy on women's rights. Meanwhile, bizarre rows over genitals give voters of all genders the distinct impression that Labour exists in a parallel moral and cultural universe – one in which up is down and identity is everything.
There's an old adage in politics, that 'oppositions don't win elections, governments lose them'. If there is a guiding principle of Starmer's Labour, it is surely that. He has almost made a virtue out of winning by default. He hopes to ride Tory sleaze, various external crises and Boris Johnson's capacity for self-destruction all the way to No10. On all those fronts, he's been given plenty to work with. And yet still he is struggling with the voters he most needs to convince. It seems that all the scandals in the world cannot undo Labour's betrayal of its heartlands, and its decades-long drift away from the working class. With a government like this, any opposition leader would have a chance. But Labour still feels as lost as ever.
Tom Slater is editor of spiked. Follow him on Twitter: @Tom_Slater_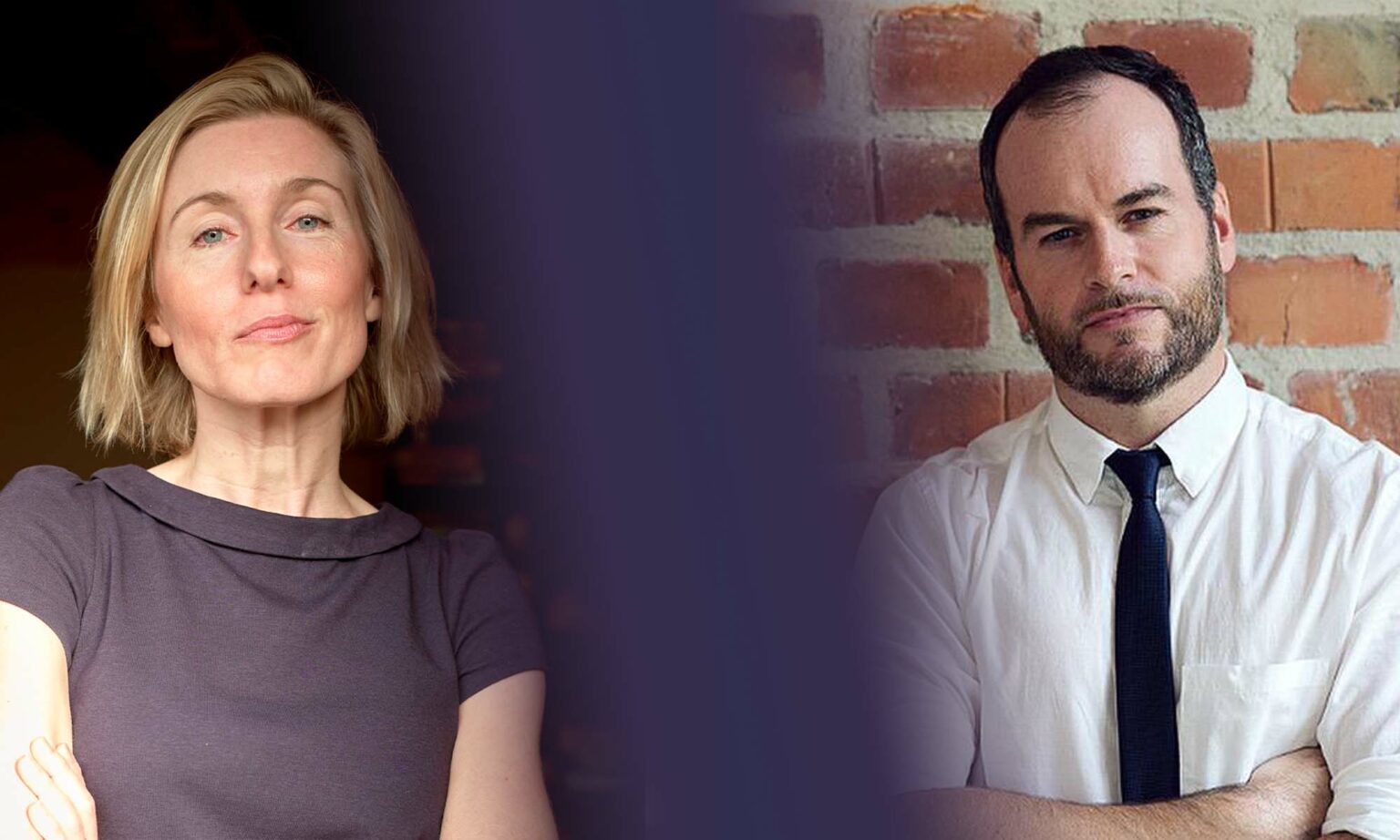 How woke won – with Joanna Williams and Brendan O'Neill
ZOOM EVENT
Monday 16 May – 7pm to 8pm

Tickets cost £5, but supporters get in for free
To enquire about republishing spiked's content, a right to reply or to request a correction, please contact the managing editor, Viv Regan.