Labour: the party of London
Its dominance in the capital only reminds us how distant it is from its old heartlands.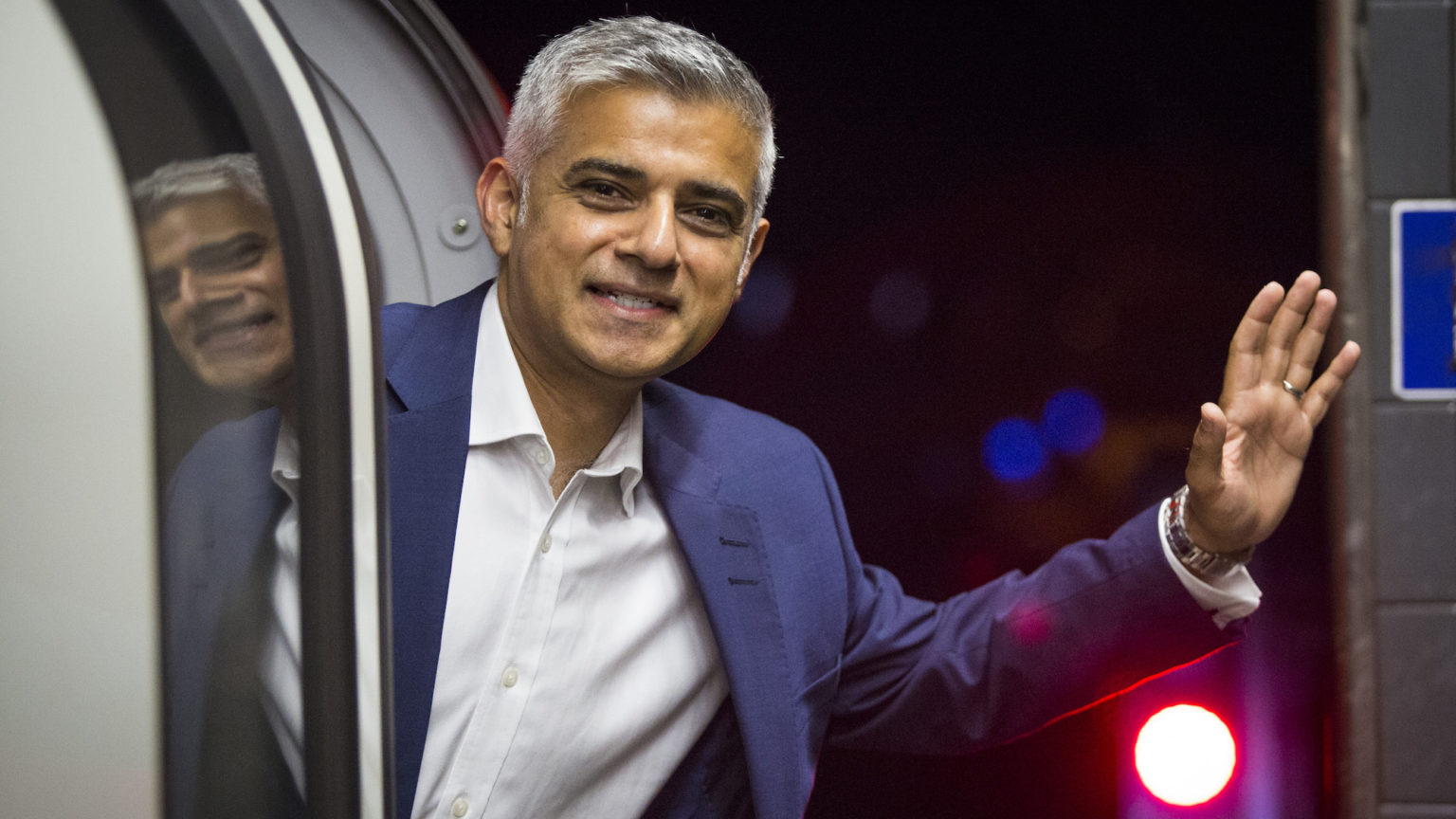 Super Thursday, if we must call it that, is looking pretty bad for Labour, particularly in England. Polls point to Hartlepool turning blue for the first time in its history. Tory 'metro mayors' – Ben Houchen in the Tees Valley and Andy Street in the West Midlands – are expected to be re-elected by some margin. Even without Jeremy Corbyn, even with Brexit 'done', even with all the death, disease and economic crisis of this past year, Keir Starmer's Labour is still struggling.
One place it certainly isn't struggling, however, is London. The only question is how big Sadiq Khan's margin will be, with Tory rival Shaun Bailey trailing significantly. A few weeks back, before the race tightened a little, some were even suggesting Khan might win in the first round, with more than 50 per cent of the vote, for the first time in the London mayoralty's history. Such is the huge stature of the little bloke from Tooting in the politics of our capital city.
London will no doubt loom large in Starmer supporters' post-election talking points, should Labour underperform elsewhere. Corbynistas will no doubt take to Twitter to repeat one of their favourite claims: that Labour hasn't actually lost the working class because working-class people live in cities like London, too – which is true, but conveniently skips over the fact that the Tories now lead among working-class voters by double digits nationwide.
But to crow about London bucking the trend in Labour's favour would only be to underscore the problem Labour faces. After all, London bucked the national trend in the last election. Well-to-do Putney was the single Labour gain at the 2019 snap poll, an election in which Labour took its worst beating since the 1930s, with working-class voters in its former strongholds in the Midlands and the north flocking to Boris Johnson's Tories.
Tactically, a Labour Party that excites London and other cosmopolitan English cities but leaves voters elsewhere cold is next to useless. As political scientist Matthew Goodwin points out, Labour has for some time been 'piling up votes in areas where it does not need them, such as the capital, while losing votes in areas where they are desperately needed, including northern England'. We wait to see if that pattern repeats itself today.
This also raises questions about who the Labour Party is for. Look under the bonnet of the London polling and you see that Khan's base is not exactly hard-up Londoners. According to YouGov, he is beating Shaun Bailey by 18 points among middle-class voters in the first round, but only by three points among working-class voters. No doubt, he is winning across the board, but it is clear to anyone where his dynamism is coming from.
Perhaps this is why Khan has spent so much of his time as mayor Twitter beefing with Donald Trump, banning 'body-shaming' Tube adverts and organising pro-EU New Year's Eve displays, rather than, say, getting a grip on the spiralling knife crime on London's streets. His most enthusiastic supporters are those most likely to be insulated from his very real failings, and those most likely to be impressed by his culture-war antics and lame virtue-signalling.
London has not always been a Labour city – and I'm not just referring here to Khan's mop-topped Tory predecessor. For decades at General Elections London swung from left to right, often amplifying national trends. Some say Khan's dominance is proof that the Tories have given up on London and other big cities. But arguably this bodes much worse for Labour, which is carrying on as if it has given up on almost everywhere else – pushing it further away from power, and from the very voters it was founded to represent.
Tom Slater is deputy editor at spiked. Follow him on Twitter: @Tom_Slater_
Picture by: Getty.
To enquire about republishing spiked's content, a right to reply or to request a correction, please contact the managing editor, Viv Regan.