Did a sex offender really expose 'her penis'?
The media and the justice system are totally lost to trans ideology.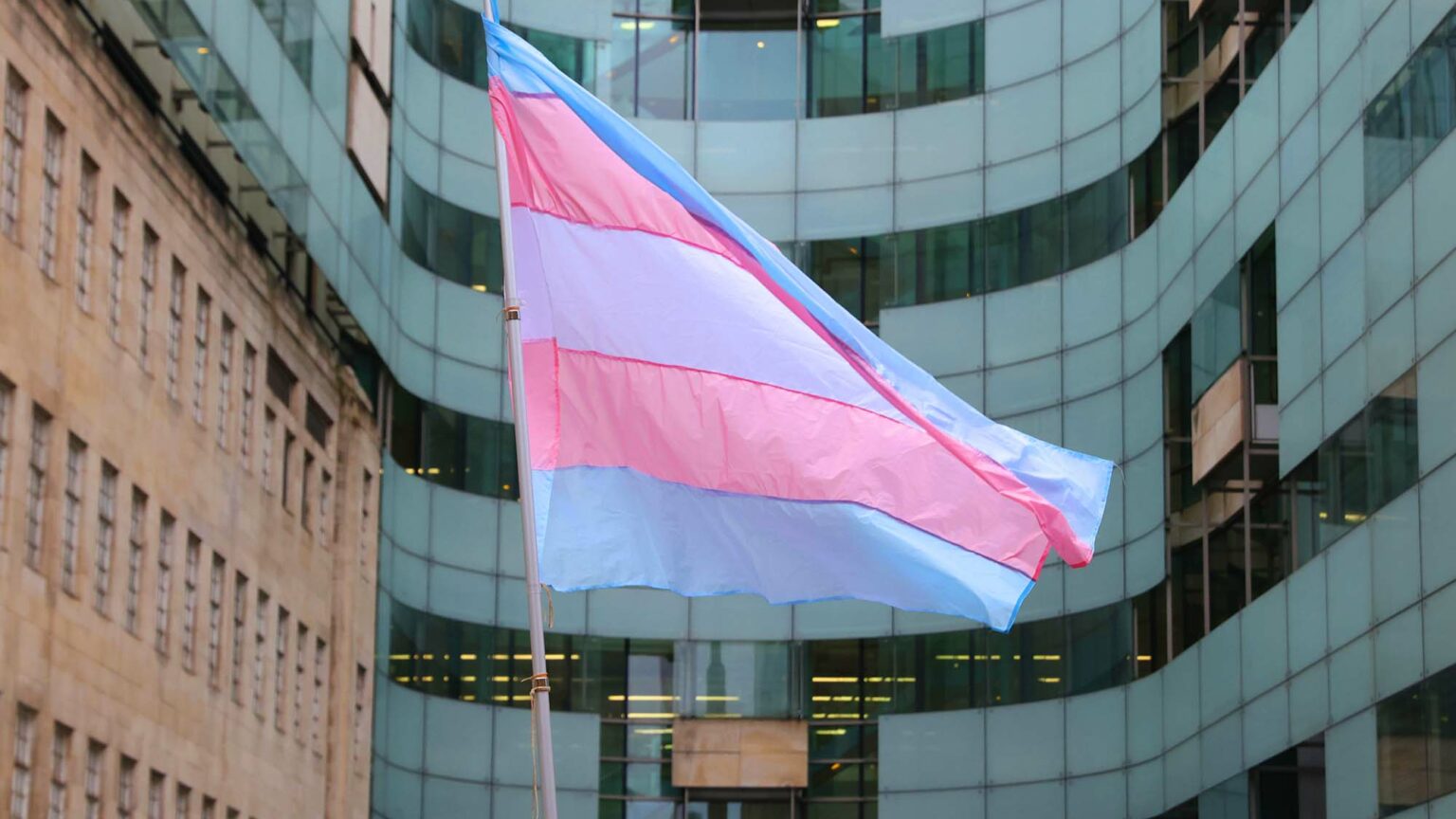 Whenever I read a news article that claims a woman has committed some horrendous crime that is uncommon for women to commit, such as murder or sexual assault, I have a new rule I apply.
To test whether this has really happened, I open the link and immediately search for the word 'transgender'. Whenever I do this, I am almost always informed that the assailant was not, in fact, a woman.
So when I saw the news that a woman in Middlesborough had been caught flashing to children and using a wheelie bin as a sex toy, I expected my rule to once again come to the rescue. In this case, however, the Metro exposed the reality instantly, by including the phrase 'her penis' in the headline.
Chloe Thompson, 42, had an eventful summer's day last August. Thompson was caught by a couple using a sex toy in an alley and rubbing himself against a wheelie bin. On the same day, he exposed himself to a group of children who were in a car driving past his house.
Thompson is an ex-soldier who was previously called Andrew McNab – no relation to the famous author. He boasts 17 convictions for 22 offences, including sexually assaulting an underage girl in 2011. He was already on the Sex Offenders Register when he decided that he was, in fact, a woman. After transitioning, he went on to commit more sex crimes.
Given the littany of offences he committed that day in August, and his proven record of sex crimes, you would expect a violent male offender of this sort to be handed down a custodial sentence and kept away from the public. But despite pleading guilty to all three offences in February this year, Thompson could still avoid a stint behind bars. A judge at Teesside Crown Court was due to sentence him on Tuesday. But the decision has been delayed so that the judge can determine whether Thompson can be given a suspended sentence.
Judge Stephen Carroll has asked the probation service 'to find out… whether [the sentence] could be suspended, given the challenges [Thompson] faced at the time'. Thompson's defence lawyer has clarified that Carroll was referring specifically to the 'difficult time Thompson is having with her gender identity'.
So there you have it. A male sex offender, who retains male genitals, could be given a lighter sentence because he claims to be a woman.
Sadly, this case does not appear in isolation. There is now a spree of news stories involving male sex offenders who present as women while committing offences. The media dutifully use their preferred pronouns, and judges treat them with sympathy. Some are even sent to women's prisons – if they are unlucky enough to be sent down at all while they deal with their 'challenges'.
I'm not sure how many stories like this will force a reaction. Hopefully, there will soon come a point when people will grow tired of reading about a 'woman' committing an obscene sex crime, while the news outlet attaches a photo of a 20-stone beefcake equipped with a five o'clock shadow and an Adam's apple.
But for now it seems there is little chance of a turnaround on this front, especially when so many politicians and leading lights of the liberal movement are struggling to determine who actually counts as a woman. Keir Starmer's definition of the word woman seems to change every week, as he is clearly petrified of being pilloried by members of his own party who think womanhood is something you can dip in and out of as you fancy.
The prime minister reassured us last week that the 'basic facts of biology remain overwhelmingly important' when distinguishing between men and women. But his right-hand man, Rishi Sunak, perhaps sensing a return to his adopted Californian home where alternative biological facts run rife, has been more cautious with his assessment of what a woman is.
Few insitutitions and major public figures seem to know what a man is, either. Chloe Thompson's underage victim certainly does – as do all of the unfortunate souls who were subjected to his indecent exposure and bin-shagging last year.
If our justice system is serious about prioritising the protection of victims, it would do well to rely on what they can see to be true, rather than on the ever-changing rules that pervade our loopy national conversation about gender.
Charlie Peters is a writer. Follow him on Twitter: @CDP1882
No paywall. No subscriptions.
spiked is free for all.
Donate today to keep us fighting.
Donate online
To enquire about republishing spiked's content, a right to reply or to request a correction, please contact the managing editor, Viv Regan.